The next court hearing in Britney Spears' conservatorship saga is set for Wednesday afternoon.
After the singer came out victorious in ending the stronghold on Nov. 12 after 13 years, Spears still has a few loose ends to tie up regarding the consolidation of her assets under one manageable trust.
The conservatorship has been a hot-button topic for some time now, with interest in it renewed by the documentary "Framing Britney Spears," which also revived public interest in the 40-year-old pop star's past and how she was mistreated by public figures.
Here's a look back at the star's conservatorship history:
BRITNEY SPEARS' DAD ARGUES HE SHOULD NOT BE REPLACED AS TEMPORARY CONSERVATOR, SLAMS PROPOSED REPLACEMENT
Late 2000s: Erratic behavior and psychiatric care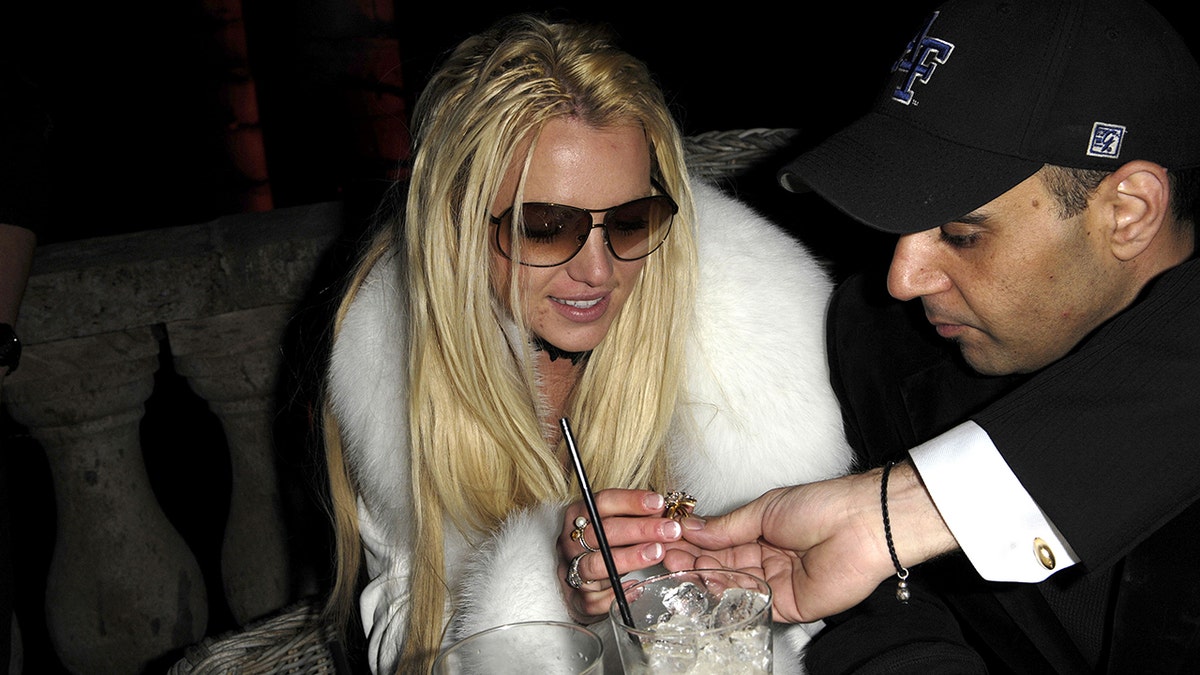 Trouble began for Spears in the late 2000s, namely when the star was spotted driving her car with her infant son in her lap. The now-infamous incident was followed by the songstress shaving her head and attacking a paparazzi photographer's car.
Before the conservatorship was put in place, the star took several trips to rehab and was hospitalized under psychiatric hold twice, according to The Hollywood Reporter, resulting in the loss of custody of her children to her ex-husband, Kevin Federline.
2008: The conservatorship
After her second psychiatric hold, Spears' father, Jamie, petitioned the Los Angeles County Superior Court for an emergency "temporary conservatorship" over his daughter, according to the Los Angeles Times, which was granted.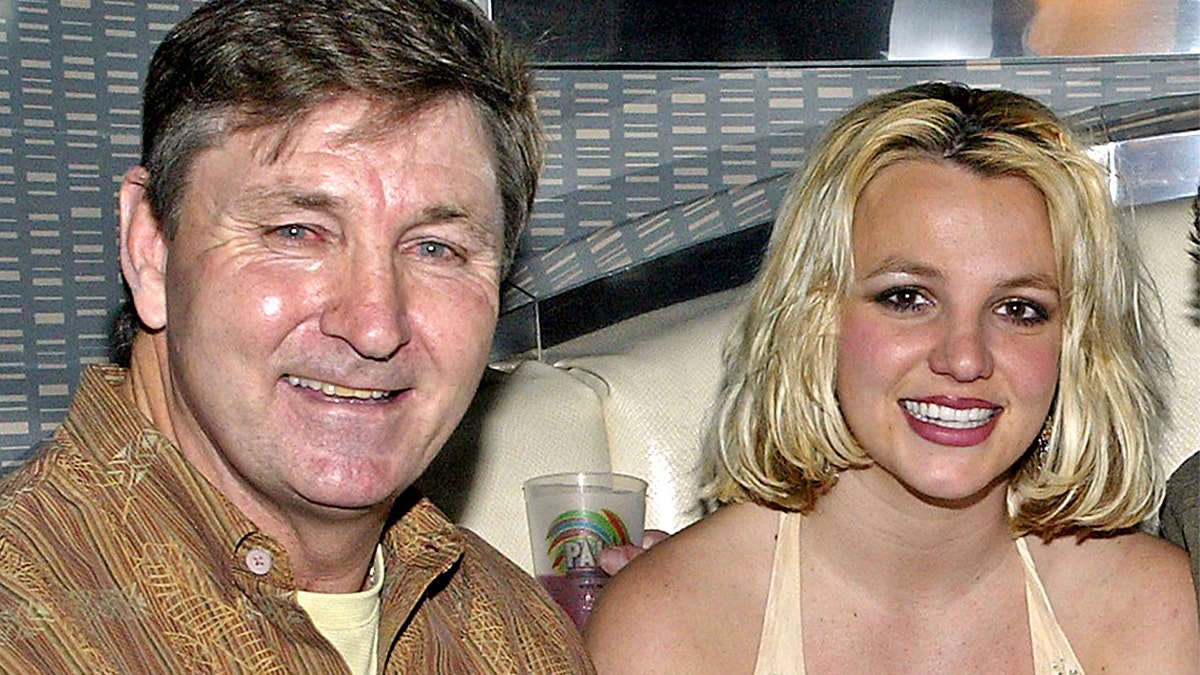 Jamie, now 69, was given complete control over the "Crossroads" star's estate and physical well-being while co-conservator Andrew Wallet, an attorney, was to oversee her finances.
Jamie was given the authority to do everything from restricting the star's visitors to negotiating business deals
By the end of the year, the conservatorship was made permanent.
BRITNEY SPEARS' MEDICATION WAS ALLEGEDLY INCREASED WHILE FILMING 'X FACTOR,' NETFLIX DOC CLAIMS
Spears was initially vocal about her dislike for the conservatorship, comparing it to a "never-ending" jail sentence in the documentary "Britney: For the Record," per the Chicago Tribune.
2009: The fans rally
What is known today as the #FreeBritney movement saw its origins form in 2009.
The movement, which would end up calling for Spears to be released from her conservatorship, was kick-started, at least to some degree, by FreeBritney.net, which called into question the necessity and validity of the legal guardianship.
Since then, the cause has gained a massive amount of followers and protests are frequently held outside of courthouses during hearings regarding the case.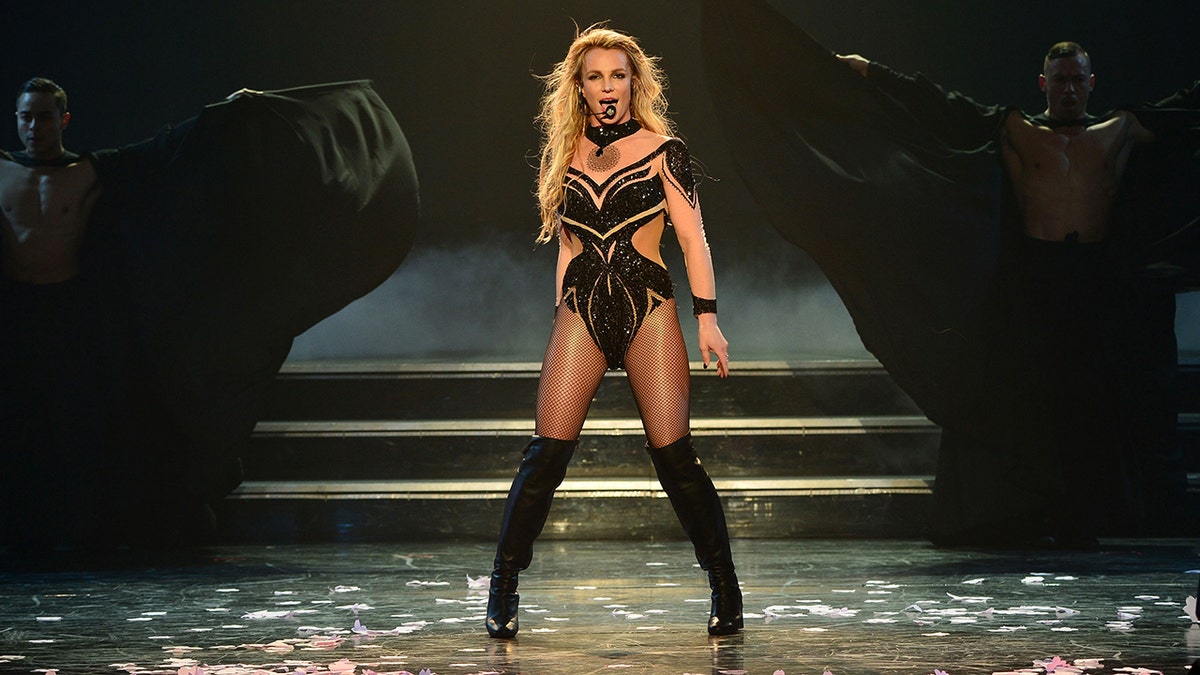 2019: The music stops but things get stickier
Despite being under the conservatorship for over a decade, Spears stayed active within the music scene and didn't speak much about it.
She pumped out an album every few years, had a Las Vegas residency and appeared as a judge on "The X-Factor."
But in early 2019, Spears canceled her upcoming Vegas residency and announced "an indefinite work hiatus," citing her father's poor health.
In March, Wallet stepped down as co-conservator and suggested the court accept his resignation "swiftly," though he did not give an exact reason for his departure beyond stating in court filings that Spears would suffer "substantial detriment, irreparable harm and immediate danger" if he didn't step down, the LA Times reported.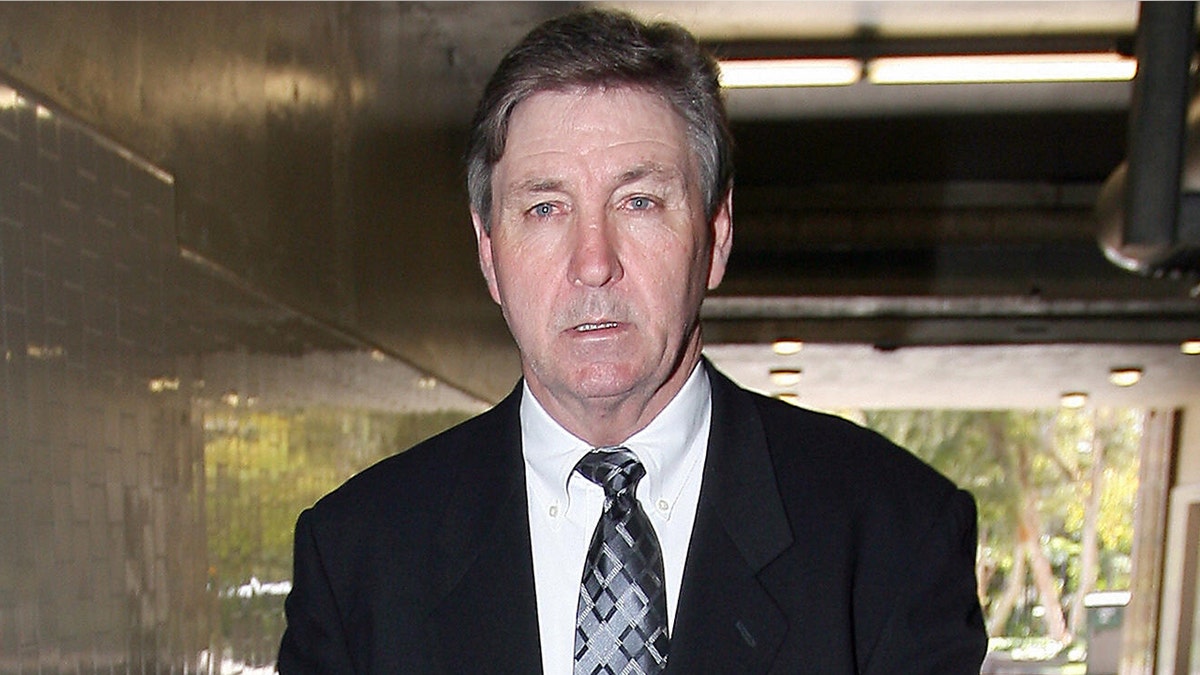 Not long after, Spears checked into a mental health facility for a month-long stay.
Comedians and "Britney's Grams" podcast hosts Tess Barker and Barbara Gray revealed that they received a tip from a man claiming to be a former paralegal for an attorney who worked with Spears' conservatorship. He said that Jamie was involved in his daughter dropping the second Vegas residency and made other allegations suggesting the star had limited autonomy. The podcasters claimed to have verified the tipster's identity.
Throughout the year, Jamie would file to expand the conservatorship to other states including Hawaii, Florida and Louisiana.
BRITNEY SPEARS SAYS LATEST DOCUMENTARY LEFT SINGER SCRATCHING HER HEAD 'A COUPLE OF TIMES'
A new conservator
In late 2019, Jamie temporarily stepped down as Spears' conservator and a judge approved the singer's longtime "care-manager" Jodi Montgomery to take over the role.
The change came after an alleged altercation between Jamie and Spears' son, though Jamie cited his personal health as the reason for stepping back, according to TMZ.
2020: Is the end in sight?
Due to the coronavirus pandemic, Spears' conservatorship was reportedly extended in order to adhere to social distancing policies.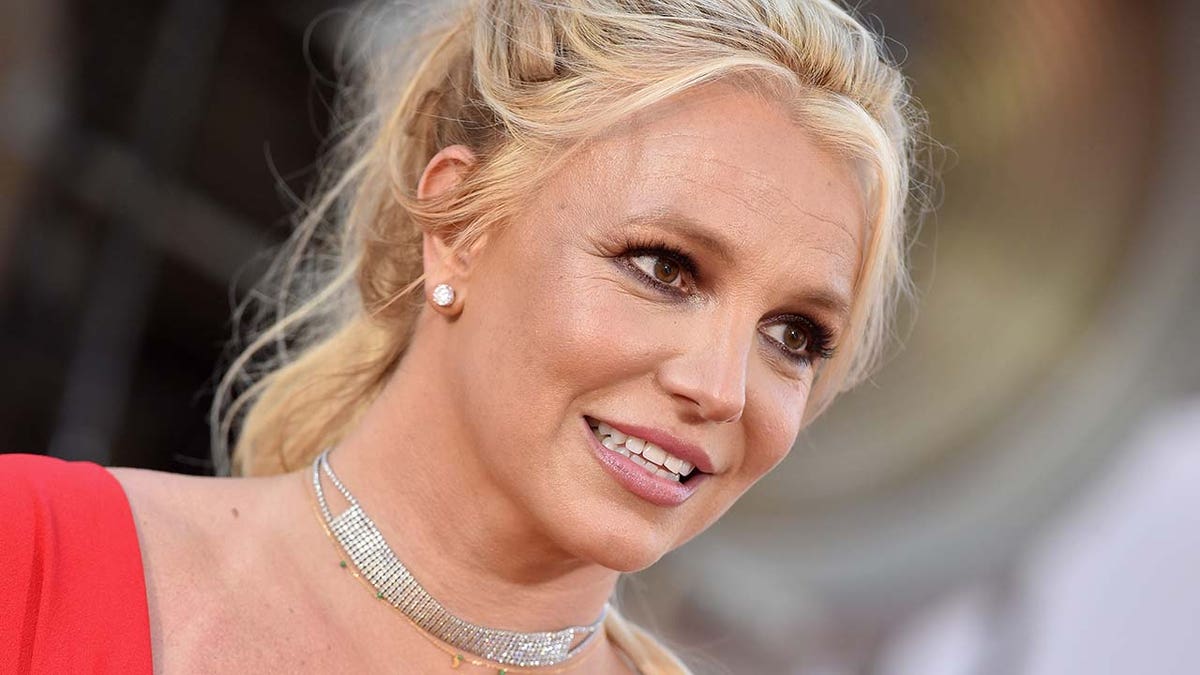 More of the singer's family became involved with the process as her mother reportedly filed a request to be informed of her daughter's finances while Spears' sister, Jamie Lynn Spears, was revealed as the pop star's trustee.
A major blow came to Jamie and the supporters of the conservatorship when Spears' brother, Bryan Spears, said that his sister has "always wanted to get out of" the "guardianship."
"She's been in this thing for quite some time now. Obviously, there was a need for it in the beginning," Bryan said during an appearance on the "As NOT Seen on TV" podcast. "Now they've made some changes and all we can do is hope for the best!"
KEVIN FEDERLINE'S ATTORNEY RESPONDS TO BRITNEY SPEARS SECURITY CLAIMS
When it came time to consider reinstating Jamie as the co-conservator, it was reported that Spears was "strongly opposed" to such a thing happening, not long before the conservatorship was extended once again into 2021.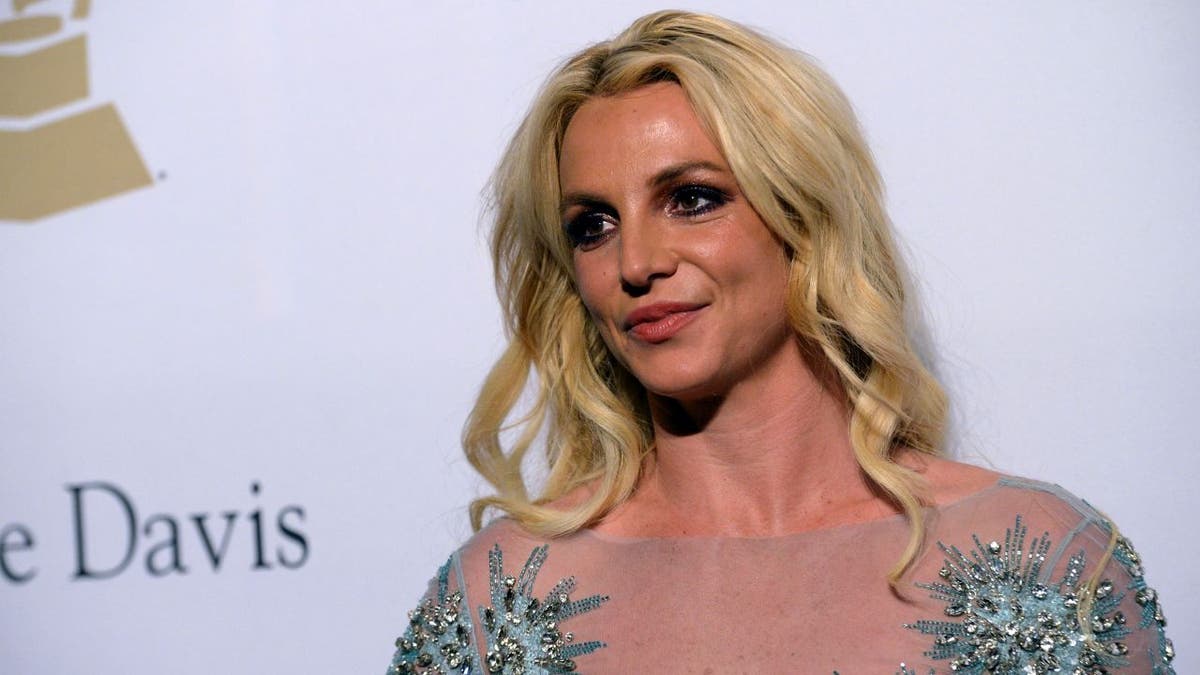 The star reportedly suggested that a trust company take over her conservatorship and formally asked the court to nix Jamie's return, and eventually, a judge ruled that Jamie and Bessemer Trust Co. would work together to oversee the star's estate.
The "Lucky" singer's attorney then filed a request to remove Jamie as the conservator of her person and to keep Montgomery in the position.
BRITNEY SPEARS' LAWYER REACTS TO NEW DOC EXPOSING HOW SINGER WAS ALLEGEDLY SPIED ON
Since then, Jamie has reportedly claimed in court docs that his daughter has dementia, but the star made a remote appearance in court in June. It was her first time addressing LA Superior Court Judge Brenda Penny, who presides over her conservatorship case.
2021: The testimony
On June 23, 2021, Britney offered up a bombshell testimony in her case, claiming that her father has kept extremely tight restrictions on her for the last 13 years.
She said that she's been left "traumatized" and alleged, among other things, that she was forced her to take "lithium" and sent her against her will to a mental health facility under the conservatorship.
The testimony, which was made public, caused nothing short of an uproar amongst Britney's fans and garnered even more support for the star as fans rallied behind her to call for the termination of the conservatorship.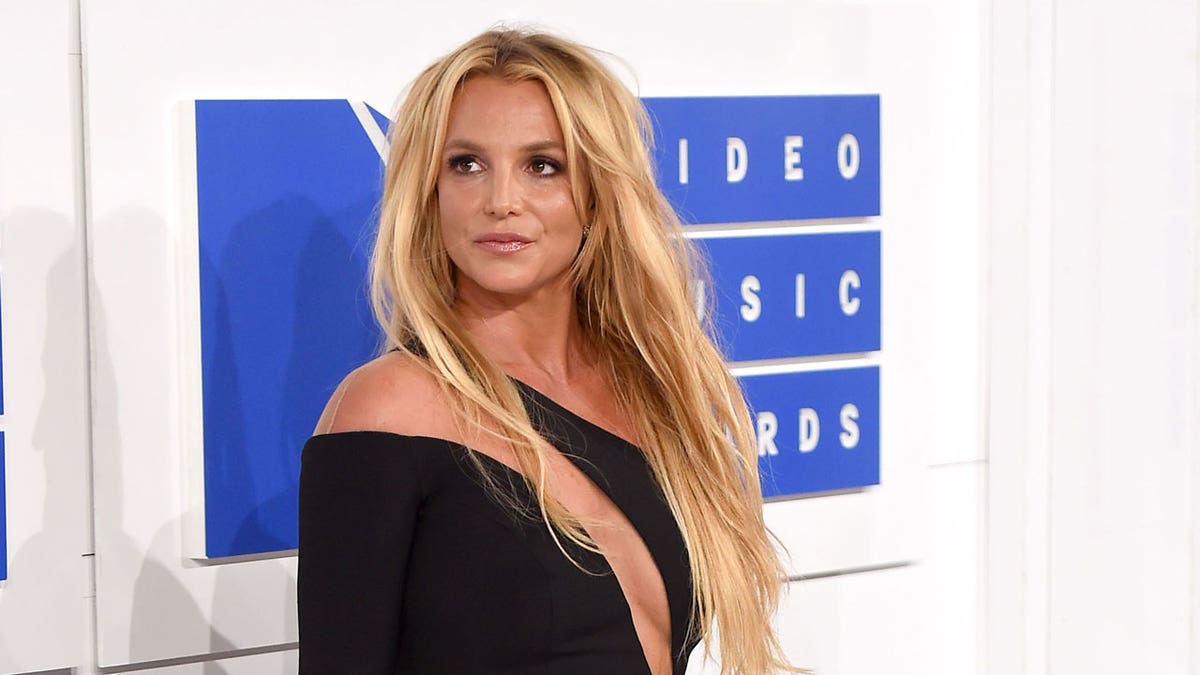 A new attorney
During her testimony, Spears pleaded that she be allowed to hire her own attorney and part ways with her court-appointed lawyer. Not long after, she was given the approval to do so and teamed up with Mathew Rosengart.
It wasn't long before the conservatorship entered what seemed to be a free fall. Rosengart quickly filed a request that Jamie be removed as conservator and even suggested a replacement.
At this point, Montgomery and Jamie would repeatedly trade jabs in a he-said-she-said style barrage of public statements that saw them argue over various topics related to the case.
In August, she called for the "immediate suspension" of Jamie and followed the call with a request to immediately remove Jamie as conservator.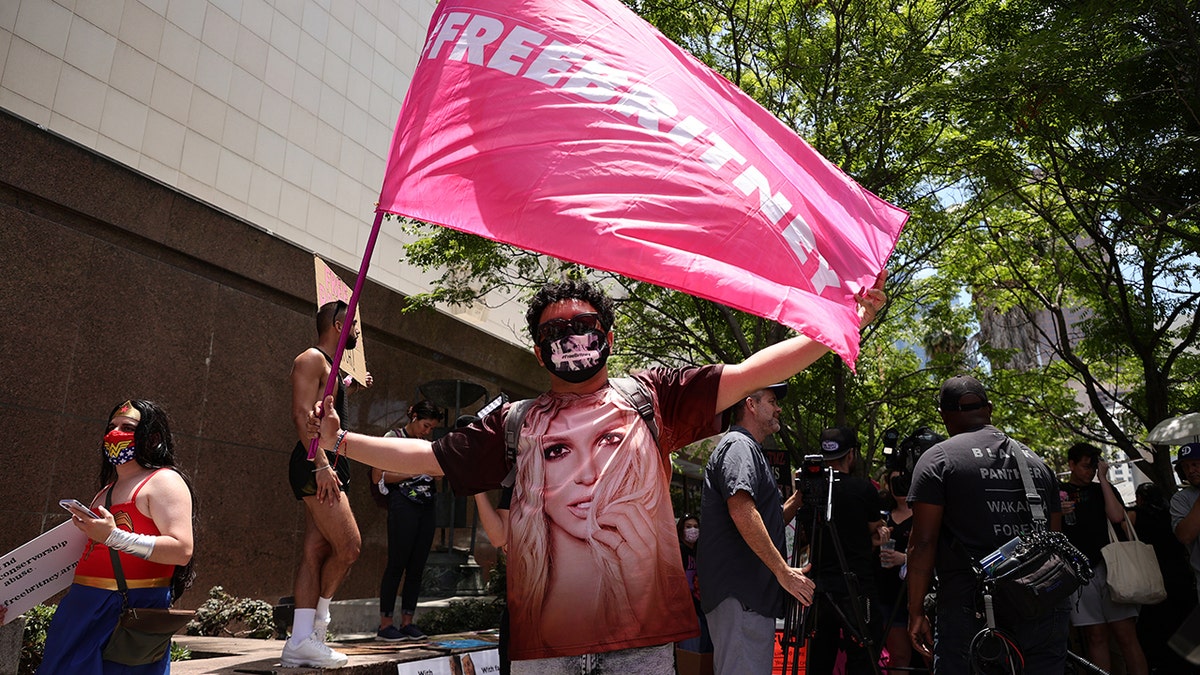 Days later, Jamie announced his intention to step down as conservator once a proper care plan was in place. Rosengart would later press Jamie to remove himself immediately, and Jamie would eventually respond by filing a petition to end the conservatorship altogether.
A September court hearing would see Jamie officially suspended as conservator of Spears' estate and a certified public accountant appointed to replace Jamie on a temporary basis.
Judge Penny heard arguments from Spears and Jamie's side and ultimately ruled that effective immediately "suspension is in the best interests of Britney Spears."
"The current situation is not tenable," she added before also ordering that control of all of Spears' assets be turned over to a court-appointed temporary conservator – a certified public accountant named John Zabel. Judge Penny further maintained that her ruling is not appealable.
Jamie responded to the court's decision to oust him in a statement and pressed through his attorney that he "loves his daughter Britney unconditionally."
"For thirteen years, he has tried to do what is in her best interests, whether as a conservator or her father. This started with agreeing to serve as her conservator when she voluntarily entered into the conservatorship," the memo obtained by Fox News at the time said. "This included helping her revive her career and re-establish a relationship with her children."
"For anyone who has tried to help a family member dealing with mental health issues, they can appreciate the tremendous amount of daily worry and work this required," the statement continued. "Despite the suspension, Mr. Spears will continue to look out for the best interests of his daughter and work in good faith towards a positive resolution of all matters."
BRITNEY SPEARS' AUNT SLAMS SINGER'S DAD JAMIE OVER CONSERVATORSHIP: 'BARBARIC'
Spears appeared to champion the court's ruling in a social media post at the time showing herself flying an airplane and shared in an Instagram caption that she was "On cloud 9 right now."
October 21, 2021: A new lawyer for Jamie
Jamie makes headlines again when he is dropped by his legal team of attorneys Vivian L. Thoreen and Geraldinne A. Wyle. The news came after reports suggested the law firm Holland & Knight LLP was no longer representing Jamie out of fear he could be deposed about alleged audiotapes obtained through illegal bugging of Spears' home and personal devices as well as alleged financial misdealing's related to the conservatorship.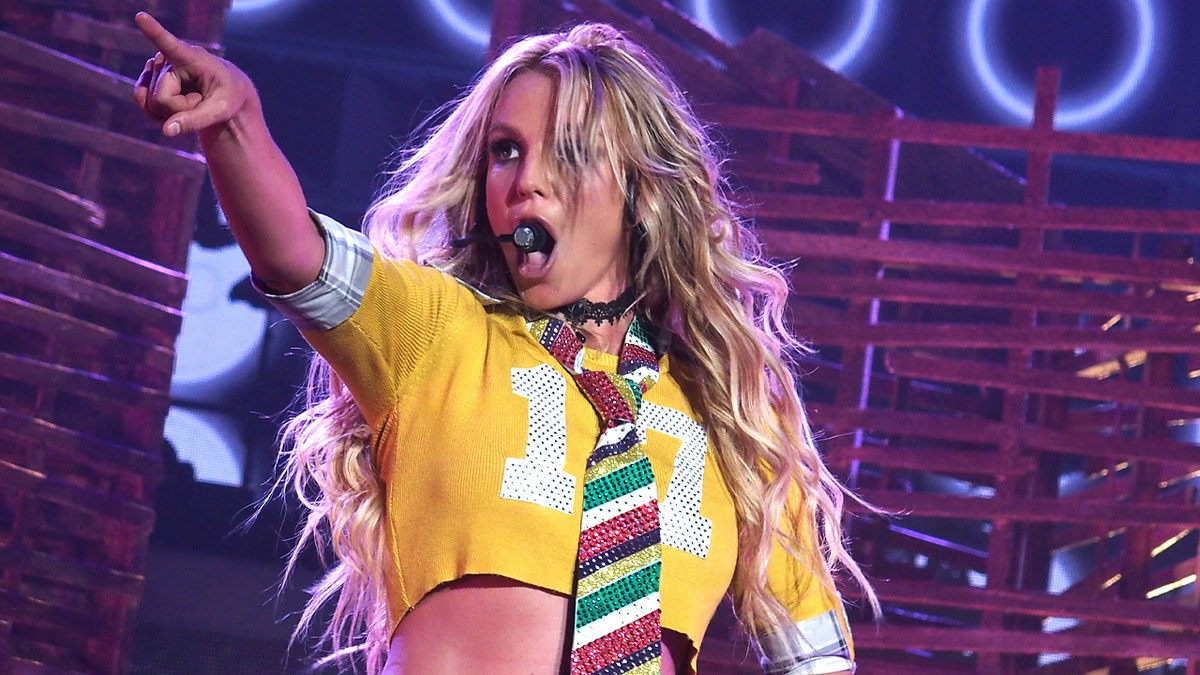 Legal documents obtained by Fox News at the time showed that Los Angeles-based attorney Alex M. Weingarten of Willie Farr & Gallagher LLP had stepped in as Jamie's new counsel.
Meanwhile, in a statement issued to Fox News, Thoreen said she and Holland & Knight LLP are "proud of our work on behalf of Jamie Spears and stand by his and our actions."
"We continue to have a good relationship and are pleased that we have been able to help Jamie find new counsel," Thoreen added. "I am confident that Jamie's new counsel will continue to prove that he has always acted in Britney's best interests every step of the way."
November 2, 2021
After his suspension from the conservatorship, Jamie filed to end the matter completely and even said through his new attorney that he didn't want any financial compensation on his way out.
However, Spears' lawyer claimed that Jamie only made the move as gamesmanship to avoid being deposed about allegations he taped Spears' phone calls. Rosengart also demanded all of the alleged "listening devices" from the singer's home – including her bedroom.
In the docs obtained by Fox News, Rosengart cited an email from Oct. 22 from Jamie's new lawyer, who said, "As far as Jamie is concerned, the conservatorship is done and can be terminated immediately ... So it is said in no uncertain terms my client has no interest in continuing the conservatorship and I will join in any effort to terminate immediately ..."
Rosengart argued that "Mr. Spears's reversal was motivated by a desire to bolster his reputation or to avoid his deposition or responding to the outstanding discovery served on him in August."
The outstanding discovery mentioned is any and "all documents and communications relating to any recording or listening device in the home or bedroom of Britney Jean Spears, including all documents and communications relating to the decision to place any such recording or listening device and the records of any such recording."
Rosengart has demanded "all documents and communications relating to the electronic surveillance, monitoring, cloning, or recording of the activity of Britney Jean Spears' personal telephone, including but not limited to the surveillance, monitoring, cloning, icloud mirroring, or recording of calls, emails, text messages, internet browser use or history, and social media use or direct messages on social media" be turned over.
November 12: A new lease on life
After being released from her conservatorship, Spears celebrated her "freedom" by downing her "first glass of champagne" and also sharing with her fans that she is considering becoming a mother again. Spears is already a mom to two sons: Sean Preston, 16, and Jayden James – both of whom she shares with her ex-husband Kevin Federline.
"I'm thinking about having another baby !!! I wonder if this one is a girl," she captioned a snap shared to Instagram last month. "She's on her toes reaching for something … that's for sure !!!!"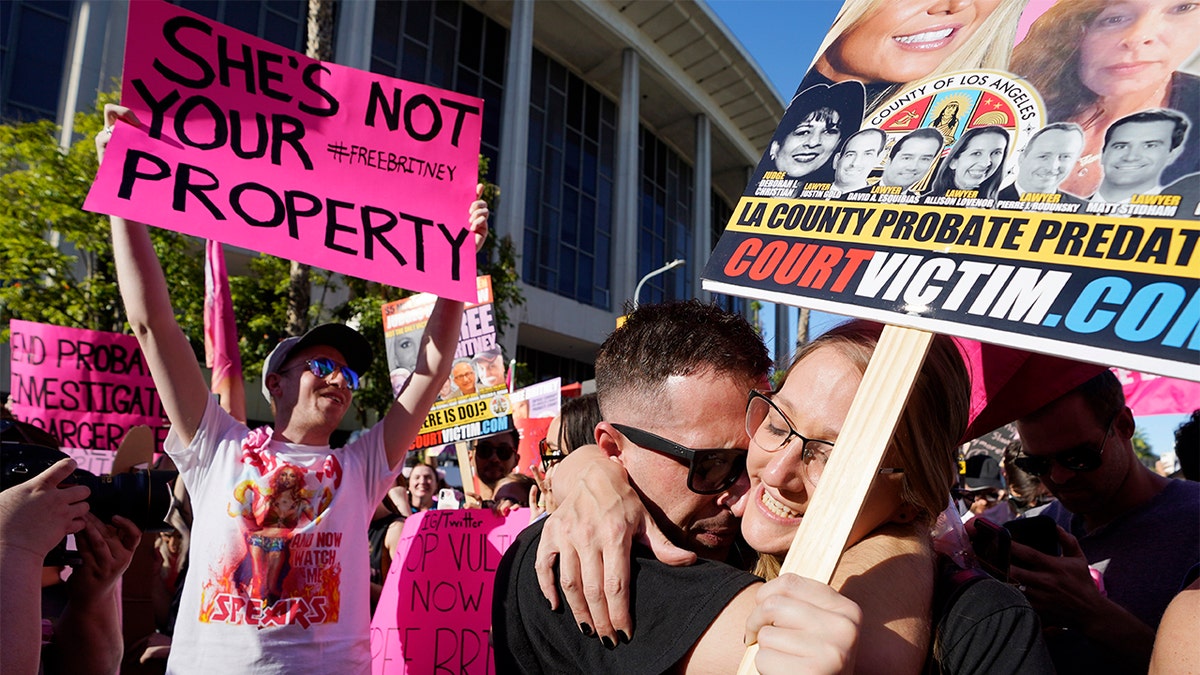 Spears also pressed in late November that since her conservatorship was ripped up, she is "on the right medication" and feels more in control of her life, specifically with regard to the doctors she no longer is required to meet with as frequently.
"That beautiful … nice … and warm f---ing fuzzy feeling when you've been waiting patiently for 13 years to be able to live your life however you choose and it's finally here !!!! Lighting my candles sure is a joy folks!!!" she wrote over a cozy image of her fireplace decorated for the holidays. "And you might be surprised cause my prayers are pretty damn powerful ESPECIALLY when you're on the right medication just a month ago!!!!"
BRITNEY SPEARS PUTS CHRISTINA AGUILERA ON BLAST FOR STAYING SILENT ON CONSERVATORSHIP
She went on to note that she's feeling very positive and euphoric just existing without the restraints that her conservatorship put on her, which included a doctor to monitor her health and mental wellbeing.
"Damn I can actually pray …. it feels so good to just BE HERE !!!! I'M HERE … thanks to no doctor or conservatorship people … good God my friends … it's good to BE HERE and be PRESENT!!!!"
Much of the hoopla from Spears supporters centered on the timeline that Spears' conservatorship would be ended by the time she hit her four-decade milestone on Dec. 2.
CLICK HERE TO GET THE FOX NEWS APP
"Free by 40," many could be heard chanting outside the Stanley Mosk Courthouse on any given day that Spears had a court hearing and the singer even admitted that she had been preparing for a birthday without the conservatorship restraints.
"Oh the precious joy today !!! Me and my fiancé are so excited to be going away …." she captioned a pair of pictures of herself and her beau Sam Asghari, packing on extensive PDA just hours before ringing in her special day.
In reference to recent paparazzi pics of the star, she added: "As you can see I'm not 800 pounds like the paps have me in pics … I've been working out and it's real … whatever !!!! God thank you for being able to go out of the country !!!! I am blessed !!!!"
Asghari also took to his own Instagram Story the day before Spears' birthday where he showed off a cake made of flowers that formed the letter "B."
"FIRST OF MANY CAKES," he wrote alongside the video that also featured roses, cupcakes and a birthday card sitting next to the sweet treat.
CLICK HERE TO SIGN UP FOR OUR ENTERTAINMENT NEWSLETTER
"I call you Lioness because I admire your relentless strength, I'm inspired by your beautiful heart, I celebrate your smile that lights up my world," he captioned a series of Instagram photos of the pair at the time.
"Everyday is your birthday my queen Happy 1st birthday to my wife #dec2nd @britneyspears."
Fox News' Melissa Roberto, Jessica Napoli and Tyler McCarthy contributed to this report.