FOX NEWS FIRST: Neighbors saw no warning signs in synagogue shooting suspect; Trump, Steyer in war of words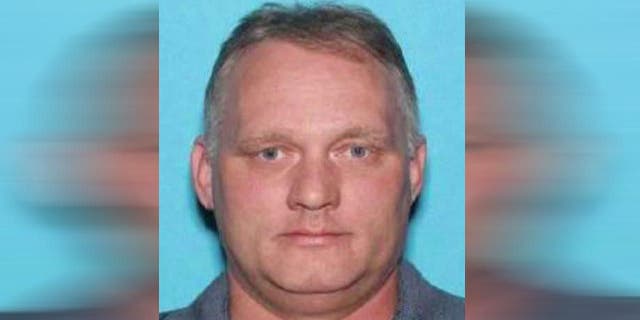 Welcome to FOX News First. Not signed up yet? Click here.
Developing now, Monday, Oct. 29, 2018
THE LEAD STORY - THE 'FORGETTABLE' SYNAGOGUE MASSACRE SUSPECT: The man accused of storming a Pittsburgh synagogue and killing 11 worshippers during an anti-Semitic rampage was described by neighbors as a loner who listened to talk radio, chain-smoked and was so bland in person that he bordered on being "forgettable" ... "I really wish there was some type of clue," Chris Hall, who lives next door to accused killer Robert Bowers, told Fox News. Hall said Bowers "felt more comfortable expressing his views online rather than in person. If I were to wave to him and he said, 'All Jews must die' or there was an SS sticker on his car, I would have f---ing reported him... but he didn't do any of those things."
Bowers allegedly opened fire with an AR-15 rifle during worship services inside the Tree of Life Synagogue on Saturday, killing eight men and three women before a tactical police team tracked him down and shot him. Six other people were injured in the attack, including four police officers. Among the dead were a grandfather, a husband and wife and two brothers. The victims ranged in age from 54 to 97. Bowers faces 11 counts of criminal homicide, six counts of aggravated assault and 13 counts of ethnic intimidation in addition to federal counts that include weapons offenses and hate crime charges. Prosecutors say they intend to seek the death penalty.
SEARCH AND RESCUE AT SEA: An Indonesian jet carrying 189 passengers and crew crashed into the sea Monday shortly after takeoff from Jakarta, prompting a major rescue effort in the region, Indonesia's disaster agency reported ... An agency spokesman posted photos of the debris including a crushed smartphone, books, bags, and parts of the aircraft fuselage that had been collected by search and rescue vessels. Indonesia's Lion Air said the Boeing 737-800 had lost contact with air traffic control about 10 minutes after its departure from Jakarta for Pangkal Pinang. Data for Lion Air's Flight 610 on aircraft tracking website FlightAware ends just a few minutes following takeoff. A telegram from the National Search and Rescue Agency to the air force had requested assistance with the search of a location at sea off Java. Lion Air is one of Indonesia's youngest and biggest airlines, flying to dozens of domestic and international destinations.
ICYMI: STEYER VS. TRUMP: President Trump derided rival billionaire Tom Steyer as a "wacky" and "crazed & stumbling lunatic" on Sunday, after Steyer -- who was one of the prominent liberals to receive a threatening suspicious package last week -- said he "absolutely was blaming" Trump for creating an atmosphere in which "anything can bubble up, and anything is bubbling up" ... Steyer fired back quickly, writing that Trump's comment was "unthinkable ... in the midst of the horrible political violence."
The Twitter spat erupted after Steyer's wide-ranging interview with CNN's "State of the Union," in which the hedge fund manager called Trump "corrupt," and accused him of "the most abject dereliction of duty in the history of the country" by "willingly putting Americans in harm's way" because he has dismissed a major United Nations report on global climate change. Steyer not only appeared to implicate the president's rhetoric in the suspected explosive devices allegedly mailed by Trump supporter Cesar Sayoc to top liberal figures, including Steyer, but also in the deadly mass shooting by gunman Robert Gregory Bowers at a synagogue on Saturday. Bowers regularly posted anti-Trump and anti-Semitic comments on social media.
A TALE OF TWO CARAVANS: More than a hundred Central American migrants reportedly tried to force their way through a customs gate at the Guatemalan border town of Tecun Uman to request passage into Mexico ... One migrant was reportedly killed. A Mexican official said Sunday that the group is seeking entry via Ciudad Hidalgo, Mexico. Video from the Guatemalan newspaper Prensa Libre showed men arguing with Mexican immigration officials through the metal bars of a gate separating the two countries.
Meanwhile, a larger caravan of Central American migrants attempting to reach the U.S. border took a rest break on Sunday, stopping in Tapanatepec, Mexico. The news came as Defense Secretary Jim Mattis announced that the military has already begun delivering countermeasures to the southern border. The Pentagon has sent jersey barriers in conjunction with plans to deploy active-duty troops there, and full details of the number of troops to be deployed as well as their roles should be announced Sunday night, he told reporters. During an appearance on "FOX News Sunday," Homeland Security Secretary Kirstjen Nielsen vowed that the caravan "is not getting in."
FINAL STRETCH TO THE MIDTERMS: With Election Day eight days away, the final countdown to the pivotal midterms are in full-effect and Democrats and Republicans are fighting for momentum in key gubernatorial races and in the battle for control of Congress ... Texas Rep. Beto O'Rourke is touting his new endorsements from three leading Texas newspapers in his insurgent bid to unseat incumbent Republican Sen. Ted Cruz, while the GOP makes apparent gains in several wild gubernatorial and Senate races.
In Missouri, the RealClearPolitics (RCP) polling average now shows Republican Senate candidate Josh Hawley leading vulnerable incumbent Democrat Claire McCaskill by 1 point, based on a new poll released Saturday by the Missouri Scout showing Hawley up by 4 points. Fox News currently considers the race a toss-up.
The Senate continues to be favorable turf for Republicans, according to Fox News polling and the RCP average, as the GOP benefits from a favorable map this year: Democrats are forced to defend 26 seats, including 10 in states that Trump carried. (Only a third of the 100 Senate seats are up for election every two years.)A CBS poll released Sunday showed Republican Mike Braun ahead of incumbent Indiana Democratic Sen. Joe Donnelly by 3 points -- within the margin of error, but still a worrying sign for Donnelly as the GOP builds momentum and tries to flip his seat.
Meanwhile, on the heels of a rally hosted by Trump last week, Wisconsin Gov. Scott Walker has pulled to within striking distance of Democrat Tony Evers, with Cook Political Report now declaring the race a toss-up that might turn on Walker's superior political organization. Fox News rates the contest as lean Democrat, and RCP's polling average gives Evers a 3.6 point edge, down from 6.3 in August. High-profile Democrats have also poured into the state in recent days, as Walker continues to cut into Evers' lead.
And in Florida, where polls have consistently shown Democrat Andrew Gillum leading Republican Ron DeSantis in the gubernatorial race by a slim margin, early voting numbers show Republican voters are turning out in greater numbers than Democrats, suggesting an enthusiasm gap.
JUBILATION IN BEAN TOWN: The Boston Red Sox defeated the Los Angeles Dodgers 5-1 on Sunday night to win the World Series ... The Red Sox proved why they were the best team in baseball all season, defeating the Dodgers in just five games to clinch their ninth championship in franchise history. The Red Sox won their first two games at home, before dropping third game in Los Angeles and closing out the series in Game 4. "It's a dream come true," Red Sox center fielder Mookie Betts said after the game.
POLITICAL 'OUTSIDER' ELECTED PRESIDENT IN BRAZIL: Brazil's Supreme Electoral Tribunal declared Sunday that far-right congressman Jair Bolsonaro, a champion of traditional Brazilian values, has won the country's election for the presidency of Latin America's biggest country and the world's fourth-largest democracy ... Bolsonaro, who cast himself as a political outsider despite a 27-year career in Congress, is the latest of several leaders around the globe to gain prominence by mixing tough, often violent talk with right-wing positions. But he also is very much a product of a political tempest in Brazil that made his messages less marginalized: widespread anger at the political class amid years of corruption, an economy that has struggled to recover after a punishing recession and a surge in violence. The name of his party, PSL, translates to "Social Liberal Party," although it largely abandoned its socially liberal platforms after he joined. Bolstering his rebel image is his reputation for offensive statements and sometimes extreme views, including insulting women, black people and the LGBT community.
AS SEEN ON FOX NEWS WEEKEND
A TIME FOR UNITY - "These are senseless acts of evil. It's so important for all of us to gather around [and] understand that we have a role to play in this." – U.S. Rep. Mike Kelly, R-Pa., on "FOX & Friends Weekend," calling for Democrats and Republicans to come together after a gunman killed 11 people in a Pittsburgh-area synagogue. WATCH
TRENDING
Graphic designer explains how synagogue massacre spurred him to create uplifting design.
Kentucky father sparks uproar after dressing son, 5, in Adolf Hitler costume.
America's most expensive house listed for jaw-dropping price.
ACROSS THE NATION
Russian held as agent studied U.S. groups' cyberdefenses in grad school.
Suspect arrested in shooting death of sailor who stopped to help motorist on San Diego highway: report.
Proud American: Indiana soldier killed in Korean War laid to rest with military honors.
MINDING YOUR BUSINESS
Jobs and earnings dominate the week ahead.
Oil dips as markets remain cautious on trade concerns.
IBM to acquire Red Hat in deal valued at $34B.
Why opening a Chick fil-A franchise is nearly impossible.
Galaxy Digital CEO Mike Novogratz predicted the market sell-off. Here's what he thinks will happen next.
These five jobs boast a six-figure salary and a slew of openings.
FOX NEWS OPINION
Liz Peek: Democrat-led House with Pelosi, Waters and Schiff in charge would only deepen the partisan divide.
Mary Anne Marsh: Stop making it hard to vote -- midterm elections are too important for such shenanigans.
Ned Ryun: Republicans should embrace health care reform.
HOLLYWOOD SQUARED
'Roseanne' spinoff 'The Conners' gets additional episode order at ABC.
Kanye West designs T-shirts meant to convince black voters to break from Democratic Party.
50 Cent buys 200 seats at Ja Rule concert just to keep them empty in ongoing feud.
DID YOU HEAR ABOUT THIS?
Titanic II to set sail in 2022, following original route.
Creepy Halloween cocktails to make this season.
Tourists facing 10 years in Thai jail over 'ridiculously drunk' stunt.
STAY TUNED
FOX Nation is coming! - Sign up now and find out more about its exciting launch on Nov. 27!
DETAILS: How to sign up now to become a FOX Nation Founding Member!
On Facebook:
Check out 'FOX News Update,' our Facebook-exclusive news program!
On FOX News:

FOX & Friends, 6 a.m. ET: Special guests will include: Kellyanne Conway, counselor to President Trump; Texas Attorney General Ken Paxton; U.S. Rep. Martha McSally, a Republican seeking a U.S. Senate seat in Arizona; FOX Nation host Tomi Lahren.
FOX News @ Night, 11 p.m. ET: FOX News senior political analyst Brit Hume sizes up the state of the midterm elections.
On FOX Business:
Mornings with Maria, 6 a.m. ET: Special guests include: U.S. Rep. Scott Perry, R-Pa.; Douglas Holtz-Eakin, former CBO director.
Varney & Co., 9 a.m. ET: Texas Attorney General Ken Paxton; Thomas Homan, former acting ICE director; Jay Webber, Republican assemblyman seeking U.S. Congressional seat in New Jersey; Art Laffer, co-author of "Trumponomics: Inside the America First Plan to Revive Our Economy."
Cavuto: Coast to Coast, Noon ET: Karl Rove, White House deputy chief of staff under President George W. Bush; John Allison, former BB&T CEO and former CATO Institute CEO and president.
On FOX News Radio:
The FOX News Rundown podcast: George Papadopoulos, former Trump campaign adviser, was convicted of lying to the FBI and sentenced to 14 days in jail after becoming a part of Special Counsel Robert Mueller's Russia investigation. Papadopoulos joins the podcast to talk about closed-door testimony before Congress and his conviction, which he describes as "entrapment." Plus, commentary by Tom Shillue, host of FOX News Talk's "The Tom Shillue Show."
Want the FOX News Rundown sent straight to your mobile device? Subscribe through Apple Podcasts, Google Play, and Stitcher.
The Brian Kilmeade Show, 9 a.m. ET: The midterms and the Pittsburgh synagogue massacre will be the main topics of debate with the following guests: A.B. Stoddard, RealClear Politics associate editor; Michael Goodwin, New York Post columnist; David Avella, chairman of GOPAC; Arthur Herman, senior fellow at the Hudson Institute. Plus, Stephen Moore and Art Laffer discuss their new book, "Trumponomics: Inside the America First Plan to Revive Our Economy."
#OnThisDay

2012: Superstorm Sandy slams ashore in New Jersey and slowly marches inland, devastating coastal communities and causing widespread power outages; the storm and its aftermath would be blamed for at least 182 deaths in the U.S.
1998: U.S. Sen. John Glenn, at age 77, roars back into space aboard the shuttle Discovery, retracing the trail he'd blazed for America's astronauts 36 years earlier.
1929: "Black Tuesday" descends upon the New York Stock Exchange. Prices collapse amid panic selling and thousands of investors are wiped out as America's "Great Depression" begins.
FOX News First is compiled by FOX News' Bryan Robinson. Thank you for joining us! Enjoy your Monday! We'll see you in your inbox first thing Tuesday morning.