Report: Mariah Carey begged Nick Cannon for divorce so she could remarry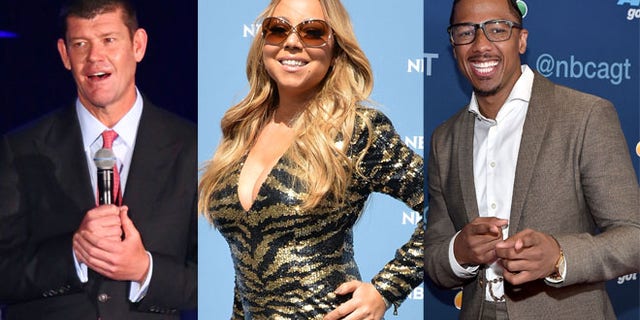 NEWYou can now listen to Fox News articles!
Mariah Carey and Nick Cannon's divorce was finalized because the singer begged him.
According to the New York Post's Page Six, the 46-year-old reportedly called her ex-husband pleading with him to sign their divorce papers because she wanted to marry her fiancé the Australian businessman, James Packer. This is believed to have happened just days before she split with the billionaire.
"I want you to sign the divorce papers. I really want to get married to James Packer," Carey reportedly told Cannon in a phone call.
Carey and Cannon ended their marriage in August 2014 but their divorce dragged on for nearly two years over custody of their twins. However, according to several reports, they finally settled on an agreement.
"Nick and Mariah's divorce was dragging on and on, mainly because of the back and forth between their lawyers. Mariah's team brought in [famed L.A. divorce attorney] Laura Wasser, who helped simplify things, but then Mariah called Nick and said, 'I really want to get married. Will you sign these papers?' Nick was cool and said, 'I'm not going to stand in your way. I'll sign the papers,'" a source told the Post.
But a couple of days later, Carey and Packer's relationship blew up, and they split.
According to a report by TMZ, Carey and Packer's lawyers had been negotiating a pre-nuptial agreement, and he was demanding they rush the document after being told it would not be ready in time for a March 1 wedding.
The pre-nup was never signed, and now Carey is demanding Packer pay her a $50 million settlement, because that's the amount she would have received from the unsigned pre-nup.
Like us on Facebook
Follow us on Twitter & Instagram