Mariah Carey makes debut on 'Empire' producer wants more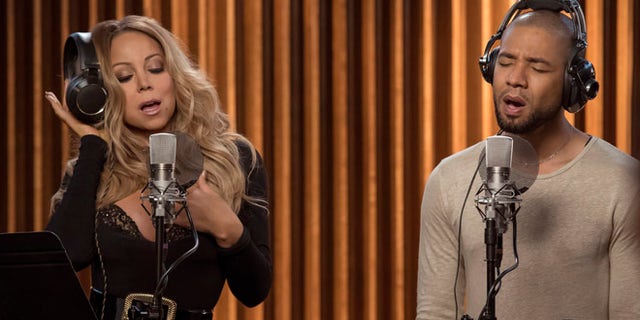 Mariah Carey made her long-awaited appearance on Fox's "Empire" on Wednesday night and it was as sexy and amazing as ever. The show's executive producer wants more.
"I've known Mariah since 1997 and have worked with her for years prior to my film and television career. I've directed her music videos. I've toured with her, so I definitely have that insight to her just like Lee [Daniels], who's put her in his movies," Sanaa Hamri, a producer and director of the show, told ET Online. "We wanted to choose the right moment and the right time."
In the hit hop-hop music show, the 47-year-old pop singer plays Kitty, a mega-superstar who collaborates with Jussie Smollett's Jamal on a ballad called "Infamous."
Hamri said bringing in the Grammy-winning singer had to make sense and be authentic, which is why it took longer than many fans wanted it to.
"But it's perfect now, and we're lucky that she had the availability to spend even a day with us," she said, adding: "We want her to return, of course. Her schedule is crazy. We were lucky to get her for what we did. She wants to come back and I'm sure that we can figure it out when the time is right and it makes sense."
Hamri told Variety that she and Carey worked closely together ahead of shoot to talk about the character – everything from the storyline to the color of her nails and clothing.
"We're very collaborative on 'Empire,' and, every time we have a guest star, we definitely talk to them about what we're thinking and listen to what they say, so we had a bunch of conversations," she said. "[Carey] is amazing on set. It's like her domain. Our cast, they embrace everybody and they're so warm … She came, she was professional, she was an actress, she did the scenes and it just felt like another day on the job. But the set was definitely buzzing that day."
As for "Infamous," Carey wrote it and produced it for the show.
Like us on Facebook
Follow us on Twitter & Instagram