Joel Schumacher, director of 'Batman' films and 'The Lost Boys,' dead at 80
Joel Schumacher, the Hollywood director behind two "Batman" films, as well as "The Lost Boys," "St. Elmo's Fire" and "Falling Down," died in New York City on Monday morning following a year-long battle with cancer. He was 80.
"He will be fondly remembered by his friends and collaborators," a rep for the filmmaker told Fox News.
The former costume designer who dressed New York department store windows struck gold in 1985 with his feature film "St Elmo's Fire," which he directed and co-wrote. The film starred Brat Packers Rob Lowe, Emilio Estevez, Ally Sheedy and Demi Moore as Georgetown grads navigating life and love.
The movie, along with its theme song, became a hit and Schumacher then went on a more comical direction with 1987's horror flick "The Lost Boys," about a group of vampires in a small California town. That film starred Jason Patric, Kiefer Sutherland, Corey Feldman and Corey Haim. The film was not a hit with critics, but it became a cult classic among teens.
Schumacher was given the "Batman" franchise following Tim Burton's exit from Warner Bros. His first movie, 1995's "Batman Forever," starred Val Kilmer as the Caped Crusader, as well as Tommy Lee Jones, Nicole Kidman and Jim Carrey as The Riddler. The movie grossed more than $300 million worldwide.
JACK BENNY'S DAUGHTER RECALLS GROWING UP WITH THE FAMOUS COMEDIAN: 'HE LOVED BEING FAMOUS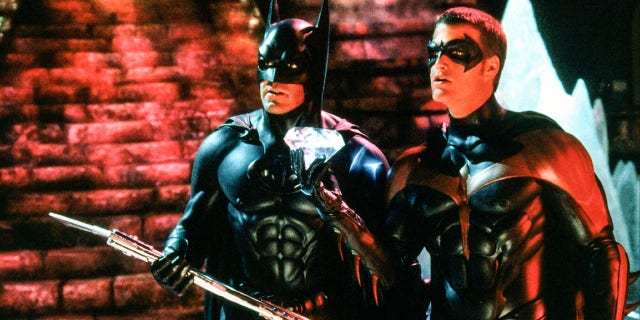 'DR. QUINN, MEDICINE WOMAN' STAR JANE SEYMOUR RECALLS WORKING ALONGSIDE JOHNNY CASH ON SET
Schumacher's second and last film in the franchise was 1997's "Batman and Robin," which starred George Clooney as Batman, along with Arnold Schwarzenegger as Mr. Freeze. Schumacher's decision to introduce nipples to the batsuit drew controversy and the openly gay director was accused of featuring homoerotic elements between Batman and his sidekick, Variety reported.
After "Batman," Schumacher directed the film adaptation of Andrew Lloyd Webber's Broadway musical, "The Phantom of the Opera." While not a favorite among film critics, it did receive three Oscar nominations.
Some of Schumacher's other films include "Flatliners," "A Time to Kill," "The Client," "Tigerland" and "Phone Booth," among others. Most recently, he directed two episodes of Netflix's "House of Cards" in 2013.
Schumacher was raised in Queens by his mother after his father died when he was four-years-old. As a teenager, he quickly became enmeshed in the city's nightlife.
RONNIE WOOD'S SON SAYS ROCK 'N' ROLL CHILDHOOD NEARLY KILLED HIM: 'DRUGS WERE NORMAL IN MY FAMILY'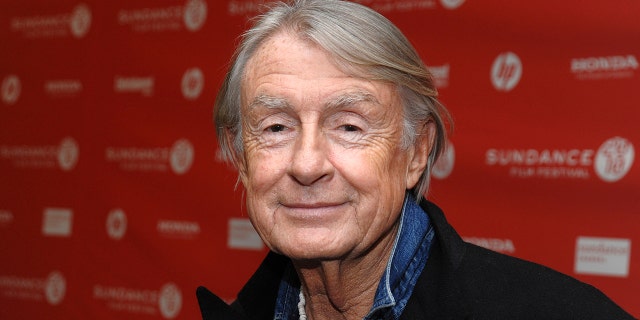 FORMER '40S STAR VERONICA LAKE WROTE SHE 'HAD TO GET OUT OF HOLLYWOOD' BEFORE HER TRAGIC DEATH
The native New Yorker was first a sensation in the fashion world after attending Parsons School of Design and decorating Henri Bendel's windows. As a director, he established himself as a filmmaker of great flare, if not often good reviews, in a string of mainstream films in the '80s and '90s.
"The street was my education," Schumacher told New York magazine earlier this year. "You could ride your bike over the 59th Street Bridge then. So I rode my bike everywhere. I was in Manhattan all the time and all over Queens. If you're a kid on a bike, anything can happen, and predators come out of the woodwork, my God. I looked very innocent, but I wasn't."
Fox News' Julius Young and The Associated Press contributed to this report.