Emilio Estevez says he's 'proud' of his brother Charlie Sheen for sobriety after HIV diagnosis
Emilio Estevez had a positive update on his brother, former "Two and a Half Men" star, Charlie Sheen, who revealed he was HIV-positive four years ago and has remained relatively under the radar ever since.
In an interview with People magazine, Estevez said he would definitely work with his brother again and added the two are "close" to collaborating on a new project. "Not enough to talk about right now, but we're close," "The Mighty Ducks" star said in the interview.
When asked how his brother is doing Estevez said, "He's great, amazing."
CHARLIE SHEEN SAYS OTHER HOLLYWOOD STARS ARE ALSO HIV POSITIVE
"I mean, he's very public about where he's at right now and we're just proud of him," he added.
Estevez made the comments three months after Sheen told Extra he was celebrating one year of sobriety.
In 2015, Sheen revealed that he was HIV-positive and said he was diagnosed about four years before. He said he went public four years later mainly because he was being blackmailed by various people who knew about it and were demanding money to keep silent.
CHARLIE SHEEN HAS HIV, BUT SEEMS HEALTHY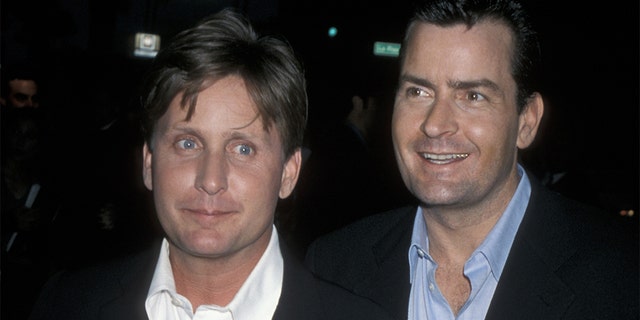 A year later, Charlie Sheen's HIV-positive status was front and center once again when the actor appeared on the "Today" show, ahead of the release of an exposé-style documentary that focused on the actor's sexual history.
At the time, Sheen admitted that he didn't always disclose his HIV-positive status to his sexual partners, but he insisted he used condoms in those cases. His ex-fiancee, Brett Rossi, however, claimed the opposite, saying he had unprotected sex with her and did not disclose his HIV-positive status.
CHARLIE SHEEN SAYS HE KEPT HIV STATUS FROM PARTNERS AHEAD OF NEW DOCUMENTARY
On the "Today" show, Sheen admitted he did not use a condom several times after his diagnosis but maintained the women whom he had unprotected sex with knew about his diagnosis.
"I regret not using a condom one or two times when this whole thing happened," Sheen said at the time. He also said he regretted "ruining 'Two and a Half Men'" and not being more involved in his children's lives growing up.
Sheen was on the popular sitcom "Two and a Half Men" until 2011, when he had an infamous meltdown. He went to rehab and put the show on hiatus. He then insulted series creator Chuck Lorre and was fired from the show. His character was replaced by Ashton Kutcher until the show ended in 2015.
CLICK HERE TO GET THE FOX NEWS APP
Estevez made the comments about his brother while promoting his film "The Public." He wrote and directed the film, which was released on Friday.