Celebrities who have tested positive for coronavirus
Get all the latest news on coronavirus and more delivered daily to your inbox. Sign up here.
While coronavirus spreads across the globe, Hollywood is taking a hit as some of its brightest stars have been diagnosed with the illness.
Between film, television, and music, a handful of celebrities have come forward and announced that they've tested positive for coronavirus and entered self-isolation.
Here's a look at the stars who have tested positive for COVID-19 amid the global outbreak:
MEGHAN MARKLE, PRINCE HARRY 'TAKING GOVERNMENT ADVICE' AMID CORONAVIRUS OUTBREAK: REPORT
Tom Hanks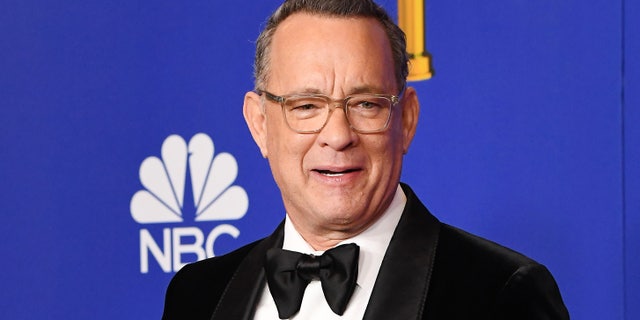 Tom Hanks, 63, one of America's most iconic actors, revealed that he tested positive for coronavirus while in Australia to film a movie.
Since then, he's offered fans several updates on his condition, assuring fans that he's well taken care of and urging them to be diligent and proactive about the virus and staying safe.
BLAKE SHELTON WILL GROW BACK MULLET AS A 'SYMBOL OF HOPE' AMID CORONAVIRUS OUTBREAK
Rita Wilson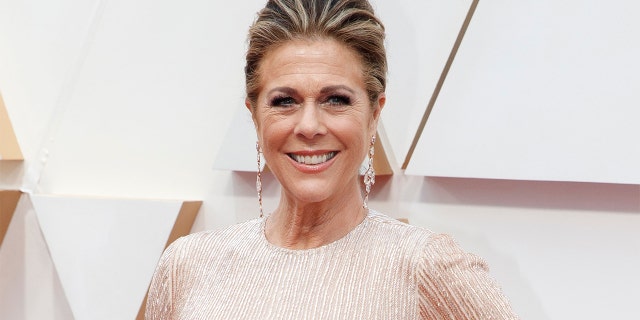 Rita Wilson, 63, the wife of Hanks, also fell ill with her hubby Down Under.
She seemed to be in good spirits, however, as she shared her playlist that she's been listening to while in quarantine, which includes Billy Idol's "Dancing with Myself," the Bee Gees' "Night Fever," MC Hammer's "U Can't Touch This" and more.
On March 28, Hanks told fans that he and Wilson were back in California and that they were sheltering in place.
EMMA STONE, DAVE MCCARY POSTPONE THEIR WEDDING AMID CORONAVIRUS PANDEMIC
Idris Elba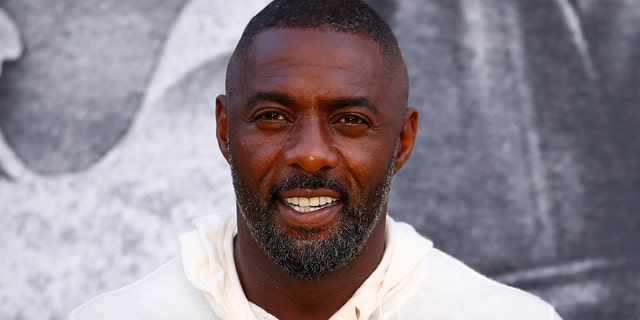 Idris Elba announced on March 16 that he tested positive for coronavirus despite being asymptomatic.
Since then, the 47-year-old actor has updated his fans, saying that he's "feeling OK," and urging followers to take care of themselves.
VANESSA HUDGENS SAYS CORONAVIRUS COMMENTS WERE 'TAKEN OUT OF CONTEXT' AFTER BACKLASH
Kristofer Hivju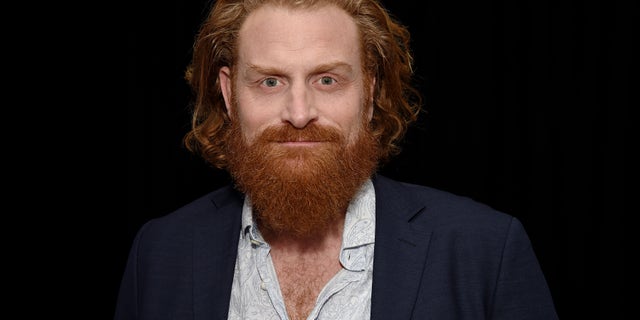 Known for his role in "Game of Thrones," Kristofer Hivju, 41, told the world about his COVID-19 diagnosis on March 16.
In his Instagram post, he explained that he's in "good health" and asked fans to "be careful, wash your hands" and maintain the proper distance between themselves and others.
CELEBS PRACTICE SOCIAL DISTANCING AMID CORONAVIRUS PANDEMIC
Olga Kurylenko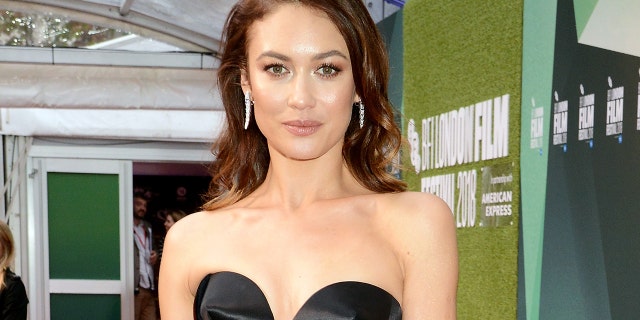 "Quantum of Solace" Bond girl Olga Kurylenko, 40, announced on March 15 that she tested positive for the novel virus.
The actress explained that she was denied a hospital bed because the facility was full amid the crisis.
Rachel Matthews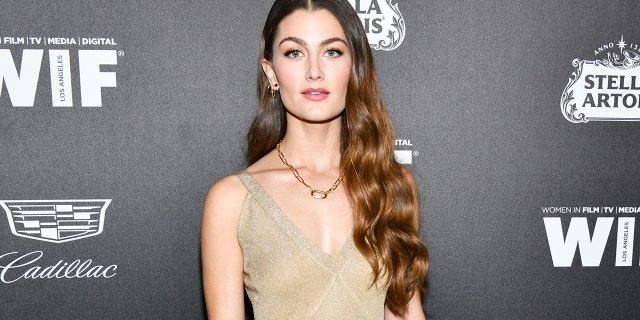 Hollywood newcomer Rachel Matthews, 26, revealed that she's among those suffering from coronavirus.
In an attempt to help others identify the virus, the "Frozen II" actress shared a timeline of her symptoms, saying that things started with a "sore throat, fatigue and headache," before having a fever, body aches and a "deep, dry cough."
TAYLOR SWIFT, ARIANA GRANDE SEND DONATIONS TO FANS AFFECTED BY CORONAVIRUS
Daniel Dae Kim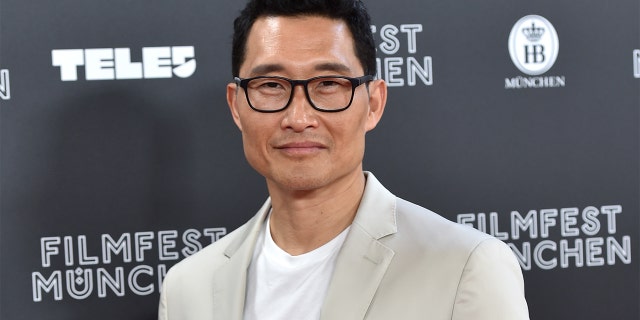 Daniel Dae Kim, 51, announced on March 19 that he tested positive for COVID-19.
Kim said that he received a test after experiencing a scratchy throat. He also said that he's willing to donate antibodies to find a vaccine.
Charlotte Lawrence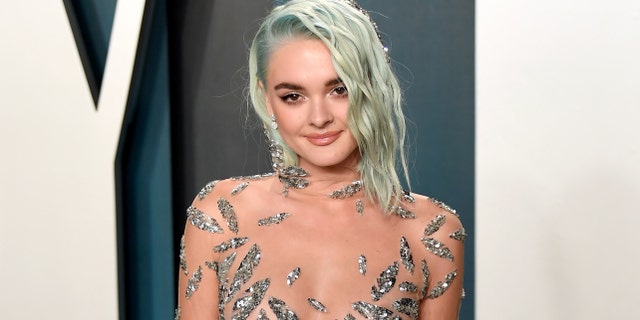 Singer-songwriter Charlotte Lawrence, 19, said on March 17 that she had contracted the virus.
In her Instagram announcement, Lawrence asked her fans "to protect those less able to survive this virus."
Colton Underwood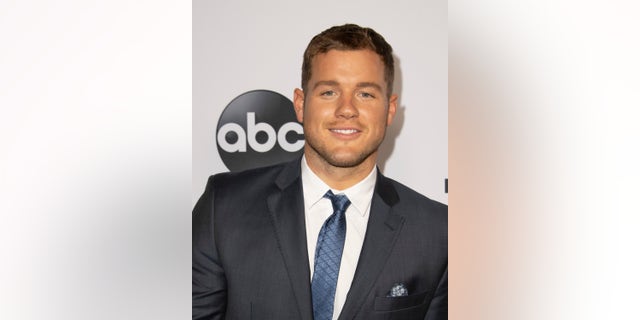 The former "Bachelor" star, 28, revealed he tested positive for COVID-19 in a post on social media.
"I want to let you guys know: I'm 28, I consider myself pretty healthy, I work out regularly, I eat healthy, and I became symptomatic a few days ago, got my test results back today, and they are positive," he said in an Instagram video on March 20.
CELEBRITIES PROVIDE CORONAVIRUS PANDEMIC RELIEF WITH DONATIONS
"It's been kicking my a--, just to put it pretty bluntly," Underwood added. "The main thing is I can't even walk up a flight of stairs without being out of breath or go to the bathroom without having to sit down because I'm exhausted."
Andy Cohen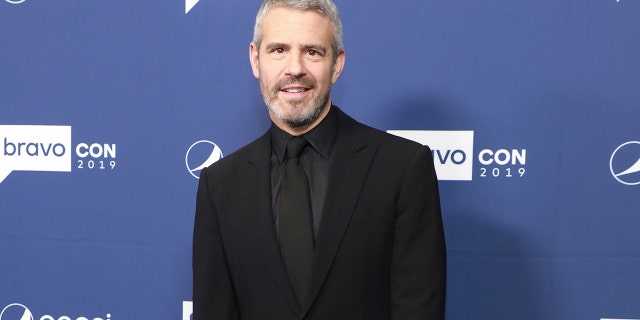 The late-night host and Bravo's leading man, 51, revealed he tested positive for coronavirus on March 20.
"After a few days of self-quarantine, and not feeling great, I have tested positive for Coronavirus," he wrote on social media. "As much as I felt like I could push through whatever I was feeling to do #WWHL from home, we're putting a pin in that for now so I can focus on getting better. I want to thank all the medical professionals who are working tirelessly for all of us, and urge everybody to stay home and take care of themselves."
Two weeks later, he reported that he was feeling better after about 11 days of battling the virus.
Debi Mazar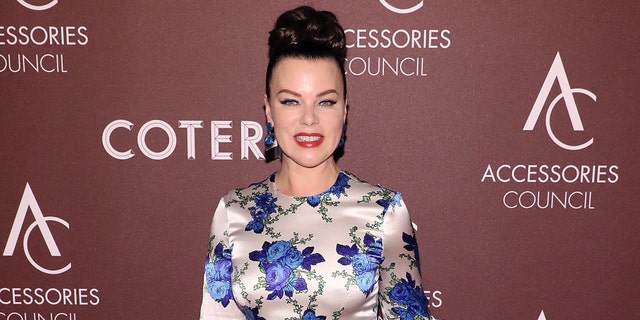 The actress, 55, announced that she contracted coronavirus.
In an Instagram post, Mazar revealed that she'd experienced similar symptoms to those brought about by the coronavirus in weeks past before coming down with them again.
After a brief struggle to obtain a test, Mazar found that she had contracted the virus.
David Bryan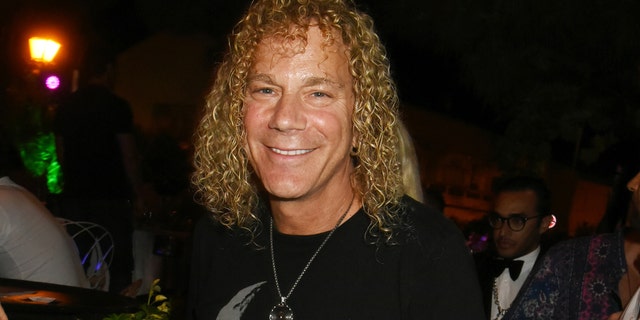 The Bon Jovi keyboardist contracted coronavirus as well.
PRINCE CHARLES REUNITES WITH WIFE DUCHESS CAMILLA AFTER 14-DAY CORONAVIRUS ISOLATION
The 58-year-old musician made the announcement on Instagram, noting that he's "feeling better each day." He also urged his followers to remain calm, explaining that worse sicknesses have spread across the globe in the past.
Plácido Domingo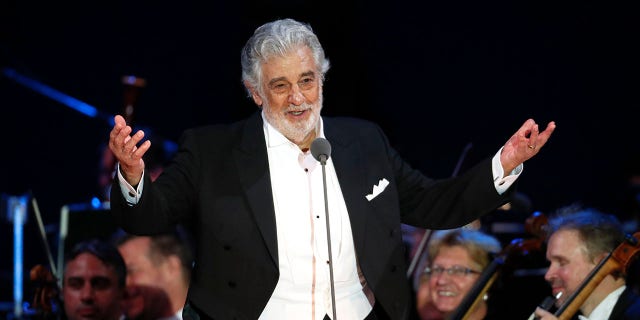 Opera sensation Plácido Domingo on March 22 informed fans that he tested positive for the virus.
Domingo, 79, said on Facebook that announcing his diagnosis was his "moral duty" and assured fans that he and his family, all in quarantine, are in "good health."
CORONAVIRUS: WHAT YOU NEED TO KNOW
Jeanné Kapela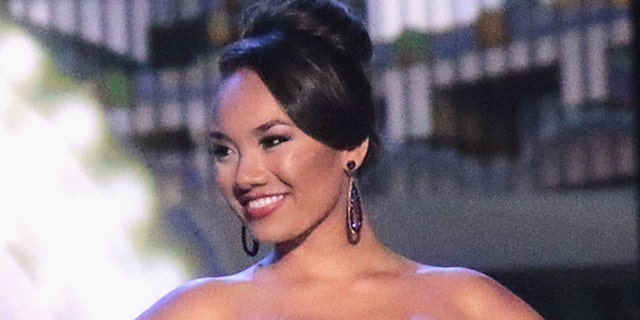 A model and former Miss Hawaii Jeanné Kapela, 25, announced on Facebook that she has tested positive for the novel virus.
Kapela's March 21 post contained a direct message to Harry Kim, mayor of Hawaii's Big Island: "I call upon Big Island Mayor Harry Kim to enact stronger measures to protect our island from coronavirus. It is imperative that our mayor implements a mandatory 15-day shelter-in-place order four [sic] our county and prohibit all nonessential travel to and from the Big Island.
"Additionally, our state should close all schools indefinitely to protect teachers and our keiki, while quickly instituting a two-week quarantine for all travelers entering the islands."
'CONTAGION' STARS REUNITE TO SHARE CORONAVIRUS ADVICE
Greg Rikaart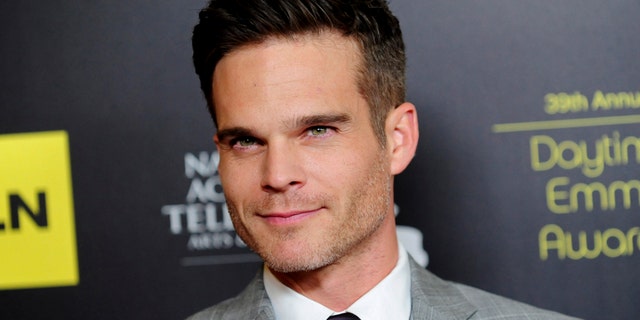 Known best for appearing in "The Young and the Restless," Greg Rikaart, 43, announced his diagnosis on Instagram.
He said in his post that despite being in relatively good health, his experience fighting coronavirus "has been the hardest experience of my life." He also revealed that he also developed pneumonia, but that he's now "turned the proverbial corner," and is healing.
Laura Bell Bundy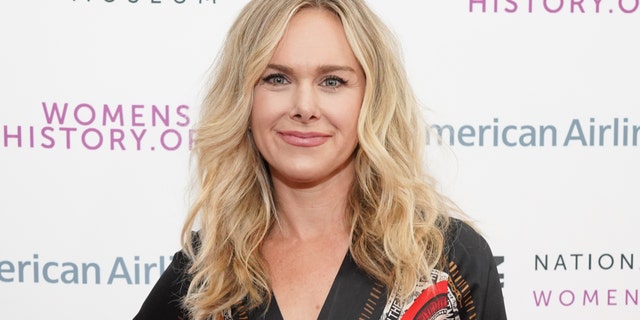 Star of stage and screen Laura Bell Bundy, 38, announced that she's contracted coronavirus.
In her Instagram announcement, Bundy said that her symptoms have been "minor," which she credits to "taking care of" herself by taking nutritional supplements and herbs prescribed to her by doctors. She also urged her followers to "stay inside" to avoid furthering the outbreak.
Scarface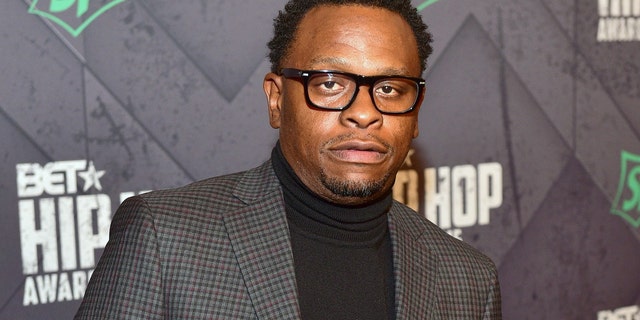 Rapper Scarface -- real name Brad Jordan -- revealed that he tested positive for coronavirus.
The musician made the announcement on his former bandmate's YouTube channel, saying the last few weeks have "been an ordeal."
Scarface recently ran for Houston City Council, but lost, according to the Houston Chronicle.
ALL THE CELEBRITIES SLAMMED FOR 'TONE-DEAF' CORONAVIRUS COMMENTS
Joe Diffie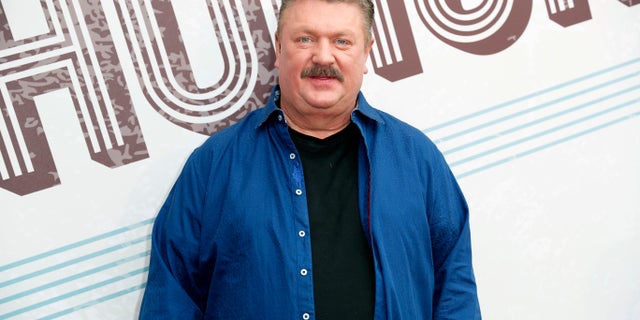 The country singer tested positive for COVID-19.
"My family and I are asking for privacy at this time," Diffie said in the statement. "We want to remind the public and all my fans to be vigilant, cautious and careful during this pandemic."
The Grand Ole Opry member and Grammy winner is known for his hits in the '90s including, "Honky Tonk Attitude," "Prop Me Up Beside The Jukebox," "John Deere Green," "Third Rock From The Sun" and "Pickup Man."
Diffie died at the age of 61 after contracting the virus.
Kalie Shorr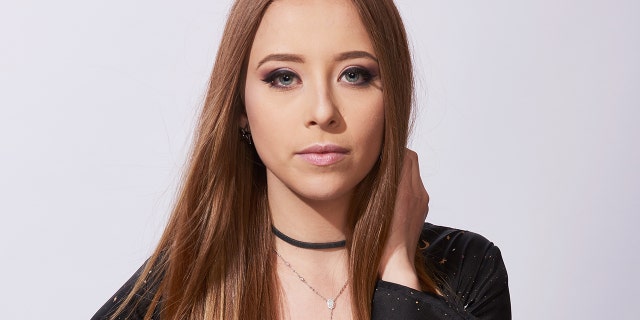 Country singer Kalie Shorr announced on Twitter that she'd been quarantining for three weeks while fighting coronavirus.
The 25-year-old opened up about her symptoms, calling the first few days "miserable."
"My entire body was in pain, and my fever was like riding a wave," Shorr explained. "I completely lost my sense of taste and smell."
Michael Yo
Comedian Michael Yo announced on Instagram that he returned home after spending eight days in the hospital following a dual diagnosis of COVID-19 and pneumonia.
In a tearful video thanking his fans and loved ones who supported him during his sickness, Yo reminded his followers to keep in mind the many who have been hospitalized and are fighting this virus alone away from their families.
"I was in there around people dying alone," Yo said. "They don't have family in there, man. They can't. We need to shift the attention to the people that need help and that are dying alone. Please stay safe and thank you for the support."
Ray Benson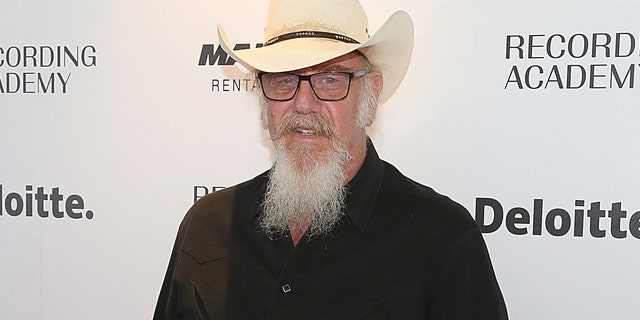 Asleep at the Wheel frontman Ray Benson, 69, announced that he tested positive for COVID-19.
In a Facebook post on March 31, Benson said that he wasn't experiencing many symptoms except for fatigue and feeling "out of it," but he tested positive nonetheless.
Caroline Lunny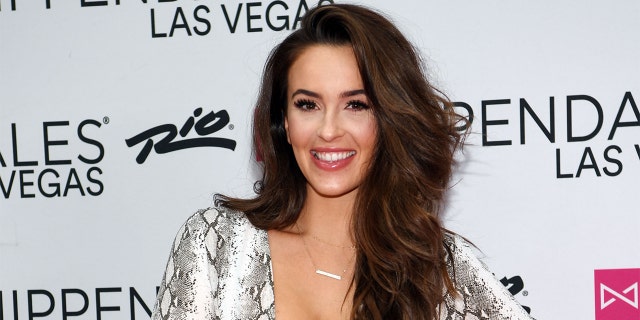 Another star who tested positive for coronavirus is "Bachelor" alum Caroline Lunny.
"I have coronavirus," she said in her April 1 Instagram announcement. "I don't know why I feel embarrassed by this, like I feel like no one is ever going to want to hang out with me ever again."
Lunny, 29, said that people were "attacking" her for wearing a mask, claiming they should go to medical professionals instead.
QUEEN ELIZABETH'S CORONAVIRUS PANDEMIC ADDRESS OFFERS 'A RATIONAL, INSPIRATIONAL MESSAGE,' EXPERT SAYS
"But please stop dming me and attacking me and saying awful things to me for wearing a mask to protect my family," she said. "Im allowed to wear a mask."
Like many of the stars before her, Lunny urged fans to stay home.
Jim Edmonds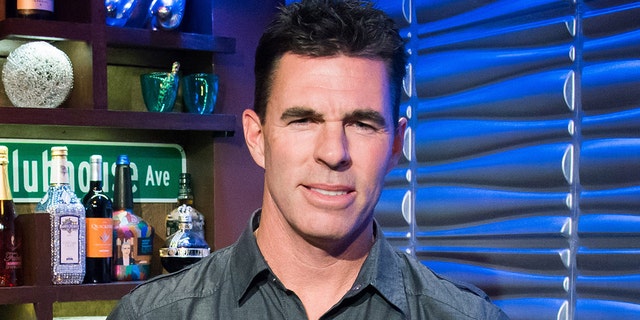 "Real Housewives of Orange County" star Jim Edmonds announced on April 1 that he tested positive for the coronavirus.
He said that it was difficult for him to get tested, even claiming he had to force professionals to test him for the virus.
While announcing his diagnosis, Edmonds, 49, said that he's feeling better and that his daughter is currently in quarantine.
Bad Bunny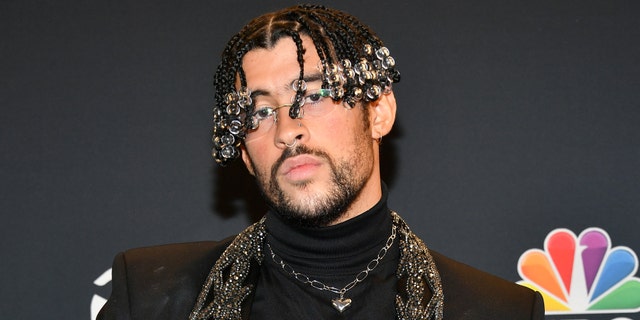 Reggaeton superstar Bad Bunny has tested positive for coronavirus, his representative said Nov. 23.
Bad Bunny, whose real name is Benito Martínez Ocasio, canceled his performance at the 2020 American Music Awards without explanation and now his publicist told the Associated Press that he contracted the virus but so far isn't showing any major symptoms.
Sara Bareilles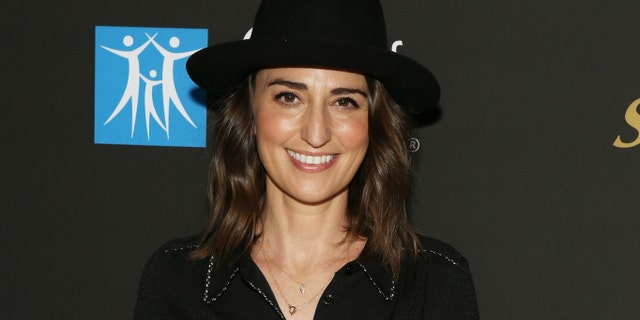 Michael Strahan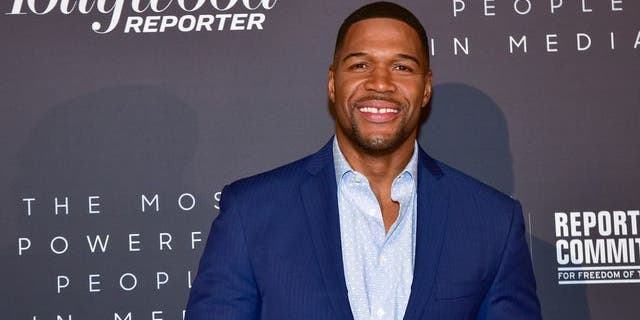 The "Good Morning America" co-host was absent from the show in the final week of January, prompting his fellow "GMA" hosts to explain his absence.
"We know that you have noticed that Michael has not been here with us this week. He wanted us to let you know that he has tested positive for COVID and is at home, quarantining right now," Robin Roberts said on Jan. 28 (via People).
"So many of you have reached out to him and asked about him and he says, 'Thank you,' for the concern and well wishes. He's also feeling well and looking forward to being back here shortly," George Stephanopoulos added. "You should know that all of us here — both in front of the camera and behind the scenes — have been cleared by Disney to be here after contact tracing and following CDC guidelines."
Shawn Johnson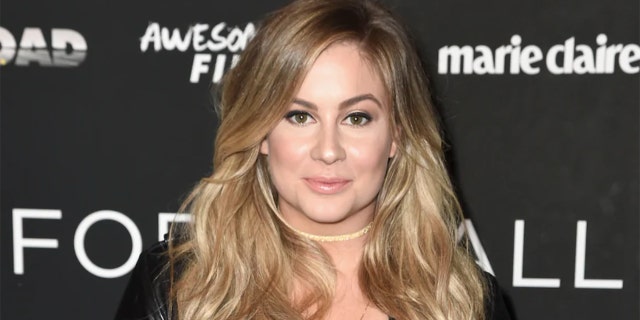 Shawn Johnson revealed she tested positive for COVID-19. The Olympian, who is pregnant with her second child with husband Andrew East, shared the news on her Instagram Story on January 31.
"Got my results back today and they came back positive for Covid," she said, per People.
She said she's concerned because she doesn't want to get her family sick and she also has asthma.
"So far, I have a cough, terrible sore throat and headache. Fatigue for sure but... that's pregnancy haha," she shared. "Not looking for any kind of pitty [sic] party. Just a reminder to take care of yourself. Drink an extra water tonight and wash your hands."
Her husband had previously tested positive for the virus.
Nick Cannon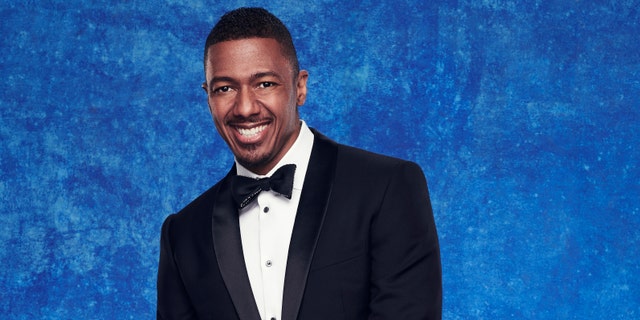 Nick Cannon has tested positive for the coronavirus and will step back from his hosting duties on "The Masked Singer."
Variety reported that actress Niecy Nash will fill in.
Nicole 'Snooki' Polizzi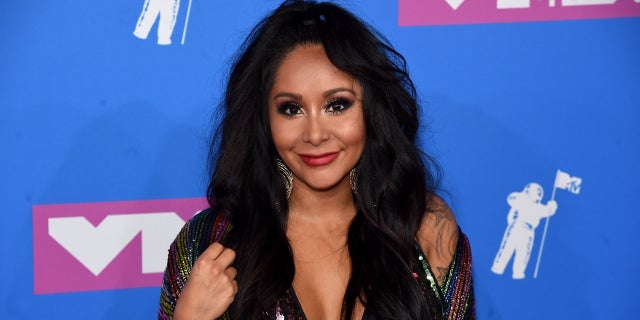 The "Jersey Shore" alum, 33, revealed she tested positive Sunday.
"Happy Valentine's Day! This [one's] a bit different," she wrote on social media. "I have Covid. I've been isolated in my room since I found out. My family & I have been super cautious & careful, so this is super scary."
"My symptoms started out as just a bad sinus cold. Headache, stuffy nose & mild cough. Then I felt super tired and ended up napping all day which made me go get tested," she described.
Polizzi added how she's also lost her sense of taste and smell.
Kroy Biermann and Kim Zolciak Biermann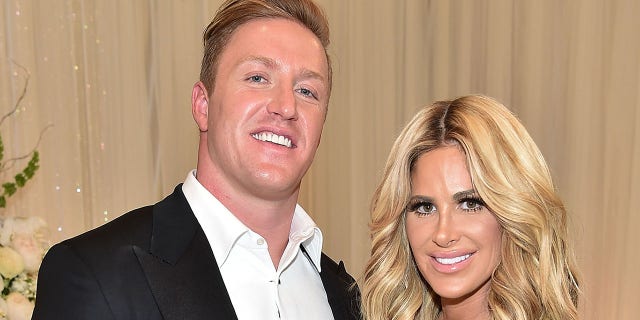 Kroy Biermann and Kim Zolciak Biermann revealed they both test positive for COVID-19 in March.
"Hubby and I tested + for Covid A few days ago! Been a hell of a ride!" Zolciak wrote on social media. "Very thankful for our Dr's and a HUGE thank you to [Chris Tuff] for keeping us healthy and Piedmont Infusion Center as well THANK YOU SO MUCH!!"
"You guys rock! Thank you for all you do," the reality TV star added. "My nurses were absolutely phenomenal."
Fox News' Melissa Roberto, Mariah Haas, Jessica Napoli and Tyler McCarthy contributed to this report