On the Job Hunt: California Winery Owned and Operated by Veterans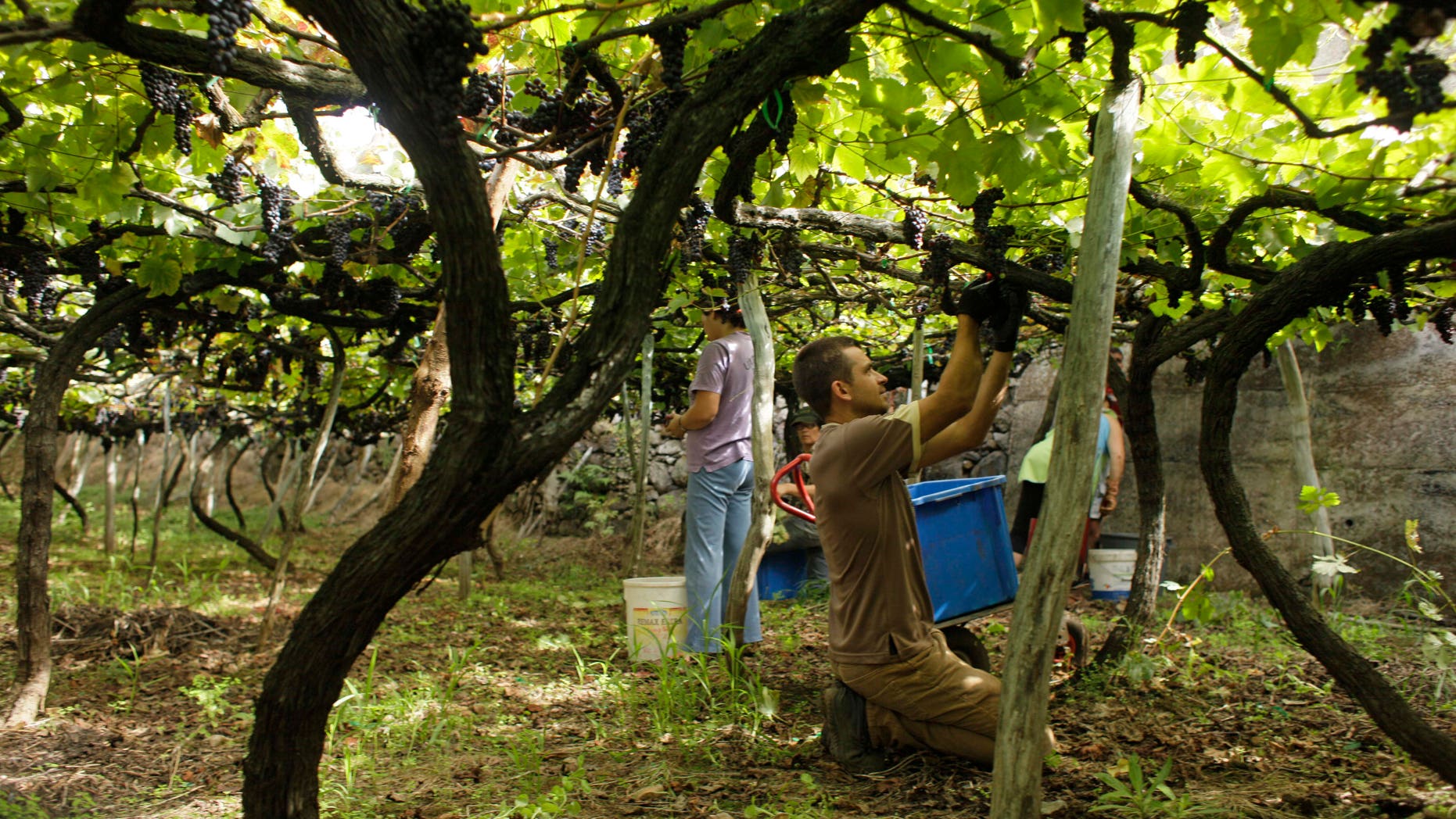 At the Lavish Laines tasting room in Livermore, California, each glass of wine poured represents the achievement of a remarkable winery. It's run not by experienced winemakers, but by veteran soldiers, marines and airmen: ex-military who couldn't find a job, until they found Josh Laine.
"It's all about providing for our own, and that's what I want to do- make sure the veterans are taken care of," says Laine.
The 26-year old former Marine says after he got into California winemaking several years ago, he recruited some of his Marine Corps buddies to help him out with the "grunt work," everything from planting grapes to web design. He soon discovered veterans make terrific vintners.
"Veterans don't have to be micro-managed. They know how to take a task, carry it out and get it done."
28-year old former Marine Eamon Kelly says he spent three years looking for a job, battling stress and depression at the same time. He says working at Lavish Laines means camaraderie, as well as a good paycheck. He likes toiling in the fields, following specific orders, and being alone with his thoughts.
"It's almost like being back in the military again, but there's no stress what so ever. It's very easy to come out here and work," says Kelly.
Business operations manager Bob Schumacher is ex-Army. He says while the wine sells itself, the veteran angle provides a competitive edge.
"It's a labor of love, and I think veterans come home with a sense of wanting to give something back," says Schumacher. "Certainly all the guys I've met at this winery have that character about them- they're giving something back, and that makes for a successful business and a good wine."
The winery sells 3,000 cases of wine a year, not bad for a start up in the competitive Livermore Valley. Lavish Laines hopes to expand into other states, like Oregon and Nevada, coping with a growing number of unemployed service members.
The winery currently employs 42 veterans who've served in conflicts ranging from World War II to Iraq and Afghanistan. Some have posted photos from their military days on a wall in the tasting room, which also features a yellow flag that says "Welcome Home Warrior Citizen," and plaques representing the military branches.
Today, as the nation honors its veterans, Lavish Laines hopes Americans chose one of their Zinfandel's, Merlot's or Chardonnay's to raise a glass and toast those who've sacrificed for their country.
"And to the returning veterans," adds Laine, "welcome home, and come see us. We'll try to take care of you."