Montford Point Marines Reportedly Awarded Nation's Highest Civilian Honor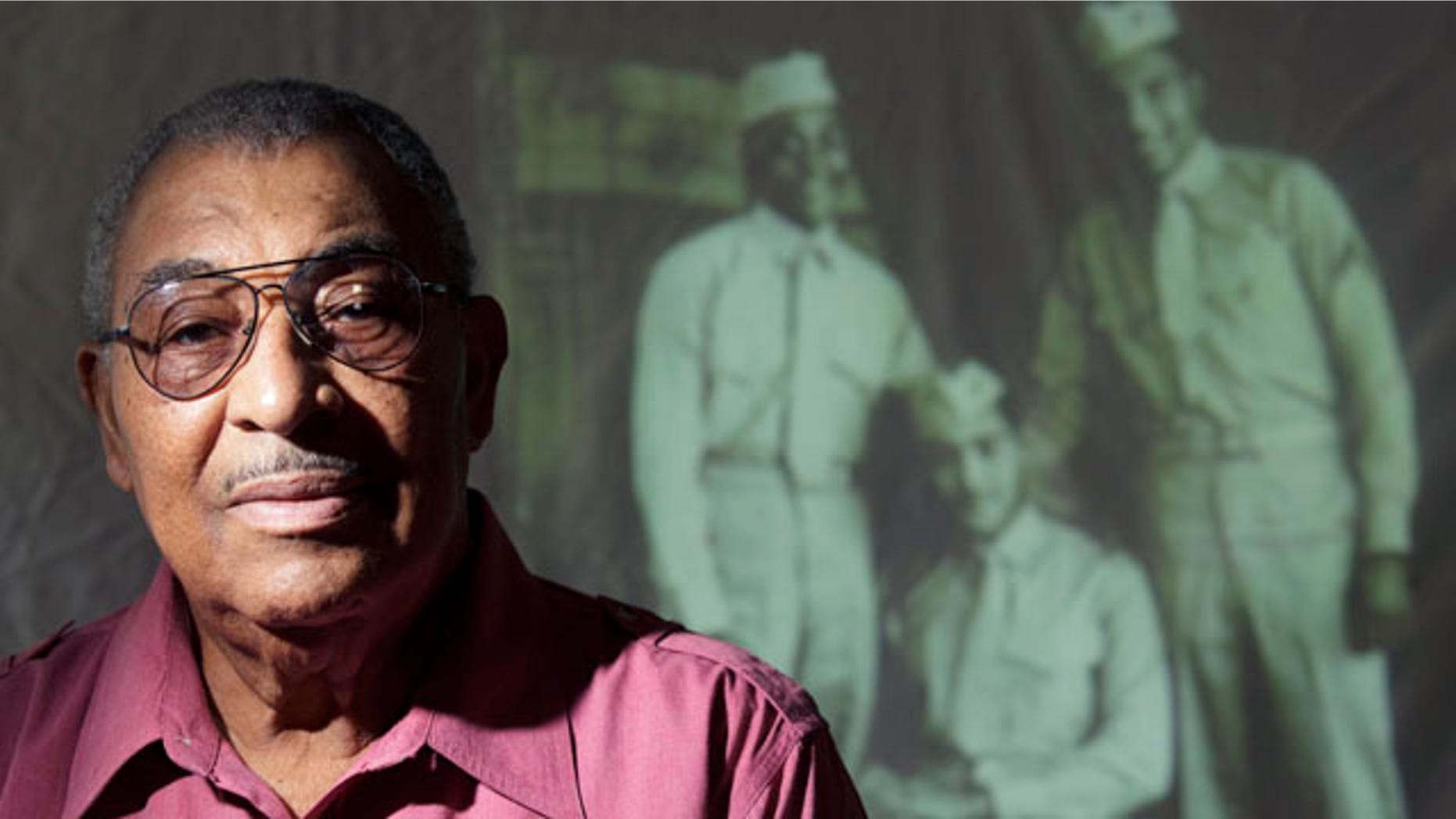 The Montford Point Marines — the first black Marine unit that served in the Pacific in World War II — are reportedly finally getting their due.
The U.S. Senate late Wednesday unanimously awarded the unit the Congressional Gold Medal, the nation's highest civilian honor. The House passed the measure 422-0 on Oct. 25, the Detroit Free Press reports.
"The Montford Point Marines are finally receiving the recognition they deserve," Sen. Kay Hagan, D-N.C., who pushed the measure in the Senate, said after its approval. "These men, who were based out of North Carolina in WWII, served our country with courage and dedication, even in the face of discrimination and intolerance. There is no better way to celebrate the Marine Corps' birthday and Veterans Day than by honoring these men for their service and sacrifice, and granting them the recognition that is 50 years overdue."
The Montford Point Marine Museum, located near Camp Lejeune, N.C., at Camp Gilbert H. Johnson, holds photos, letters, uniforms and other mementos from blacks who endured tough training to earn the eagle, globe and anchor Corps' insignia and disprove the notion they weren't worthy because of the color of their skin.
"We are the Marine Corps basic training site you've never heard of," jokes Finney Greggs, a retired Marine and director of the small museum located in one of the original white wooden, single story barracks buildings where African-Americans were segregated from white Marines as they trained from 1942 to 1949.
African-Americans gained entry to the Marines after President Franklin D. Roosevelt signed an executive order forcing the commandant to allow them to train. In 1948, President Harry S Truman signed an executive order that desegregated the military services, and all Marines went to boot camp at either Parris Island or Camp Pendleton.
Click here to read more on this report from the Detroit Free Press.
The Associated Press contributed to this report.