L.A. Immigrants Push City Officials To Name Neighborhoods After Their Home Countries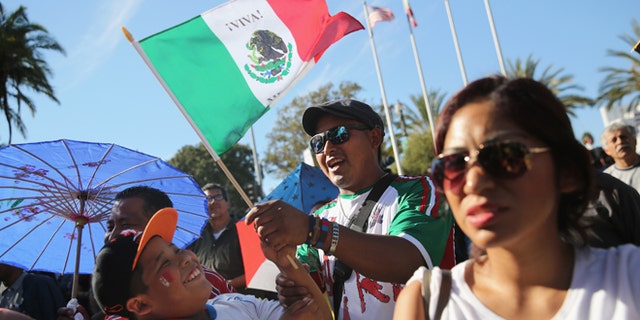 Neighborhoods with names like Chinatown and Little Italy are commonplace to urban dwellers across the country, but one would be hard-pressed to recall a neighborhood with a moniker from a Latin American nation.
Latino activists in Los Angeles, however, are pushing to change this apparent disparity.
The Latino Economic Empowerment Round Table wants to have neighborhoods like Peru Village, Little Venezuela, Paseo Colombia, Guatemalan Mayan Village and Oaxacan Corridor officially added to the city's map.
"If the Armenians and the Koreans did it," activist Dassler Jimenez told the Los Angeles Times, "why can't we?"
The group is trying to emulate what Los Angeles' diverse Asian community did with neighborhoods like Thai Town, Little Tokyo, Historic Filipinotown and Little Bangladesh, while also attempting to keep the expansion of Koreatown at bay.
Activists have been meeting once a month and currying favor with neighborhood councils, consulates and elected officials. They want to continue the success of community organizer Oscar Dominguez, who successfully carved out the "El Salvador Community Corridor" after a five-year battle to garner approval from the city.
In terms of the yet-to-be-designated neighborhoods, Peru Village is the first designated turf the group has pitched to the city.
"This is us uniting and saying, 'Hey, we contribute. We belong,' "said Milagros Lizarraga, leader of the Peru Village effort. "It's time we are all recognized."
The Pew Research Center found that Los Angeles County alone contains 4.9 million Hispanics — nearly 10 percent of the nation's entire Hispanic population. The majority of Latinos in the Los Angeles area are Mexican – about 78 percent – with a sizable Salvadoran population as well, but Hispanics from other Latin American nations are also making themselves known in the city.
One problem the Latino Economic Empowerment Round Table points out is the fact that some of L.A.'s Hispanic groups are widely dispersed across the city and have not yet formed a cohesive community that would warrant a neighborhood designation.
Jimenez, a Venezuelan, faces an uphill battle in getting his Little Venezuela neighborhood designated, primarily because there are only 14 Venezuelans living in the area he's chosen.
Venezuelans are a fairly new ethnic demographic in Los Angeles, forming a fledgling group in the region with about 5,000 residing throughout Los Angeles County. Trying to convince these Venezuelans to move has been the toughest part of his campaign, he said.
"They believe and they don't believe," Jimenez told the Los Angeles Times. "They can picture it, but then it seems so far away."
Follow us on twitter.com/foxnewslatino
Like us at facebook.com/foxnewslatino