Los Angeles Gang Members Sentenced To Nearly Two Years In Prison For Racial Attack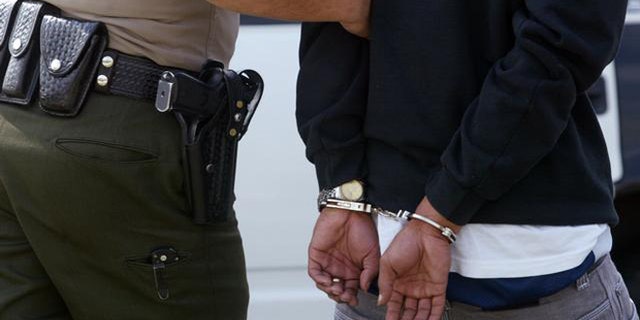 In a lucky break for two Latino gang members from Los Angeles, a judge ruled earlier this week that a December 2010 attack by the two thugs against an African-American teen and his girlfriend's family was certainly gang-related and included derogatory remarks — but it was not a hate crime.
U.S. District Judge Terry J. Hatter Jr. sentenced Jeffrey "Terco" Aguilar, 20, and Efren "Stretch" Marquez, 22, to 21 months in prison after pleading guilty to charges stemming from the attack. Aguilar received 21 months in federal prison, three years' supervised probation and six months in a halfway house, while Marquez, who had no previous criminal record, received 21 months in federal prison and three years' supervised probation.
Both were forbidden from being with members of the Compton 155 gang.
"Race certainly factored into it, but it is primarily a gang case," Hatter said, according to the Los Angeles Times.
The two gang members will be credited with time served and will spend less than a year locked up.
"I know I did wrong, and I regret it," Aguilar told the judge before sentencing.
The case gained national attention when the two men pleaded guilty in October of last year, as they became the first cases charged under the federal Matthew Shepard and James Byrd Jr. Hate Crimes Prevention Act of 2009. The act makes it a federal hate crime to assault people based on race, religion, national origin, sexual orientation, gender and gender identity.
Aguilar and Marquez were part of a group of 15 gang members who assaulted the teenager and then verbally attacked members of a nearby house. Under questioning, a seemingly repentant Aguilar admitted to beating one of the victims and admitted the attack was racially motivated, police said.
"I assaulted him ... caused him bodily injury," Aguilar said, according to the Los Angeles Times.
Marquez, who local media said appeared unremorseful and even cocky back in October when he took the stand, said in his plea deal that "race and color were substantial motivating factors for the attack on M.L."
If convicted under the hate crime law, the two faced up to 10 years in prison.
Follow us on twitter.com/foxnewslatino
Like us at facebook.com/foxnewslatino