Super Bowl halftime moments you need to revisit before NFL's big game
The Weeknd will perform at this year's Super Bowl halftime show
A lot can happen in the mere 15 minutes musical performers are given to strut their stuff across a stage during the NFL's big game halftime show.
The entire stadium could momentarily lose power, a shark could upstage you, or your "wardrobe malfunction" could be front-page news — at least, that's what history has shown.
Take a look back at some jaw-dropping halftime moments that stole the show.
2020: Shakira and Jennifer Lopez's seductive performance
The Super Bowl LIV halftime show took the entertainment world by storm when Latina sensations Shakira and Jennifer Lopez took the stage in February.
Paying tribute to their respective heritages, Shakira and JLo's performance served as a celebration of Latin culture with their hit songs and Latin-inspired dance routines. Attendees at Miami Gardens' Hard Rock Stadium and viewers around the world were left in awe by the duo's seductive dance moves, impeccable choreography and powerful musical performances.
AMERICANS WILL EAT RECORD 1.42 BILLION CHICKEN WINGS DURING SUPER BOWL LV: REPORT
While the halftime show did receive praise for its exuberance, some were offended by its overt sexuality and the effect it may have had on children.
The New York Post noted that the halftime show received many FCC complaints, with some likening the performance to a "strip club act." One critic even asked, "'How can they put this on when children are watching? It was like a porno show.'"
2019: The Maroon 5 controversy
Maroon 5's performance was already mired in controversy long before they even hit the stage. Being announced as the 2019 halftime show performers alongside rapper Travis Scott and OutKast member Big Boi, the group caused controversy for accepting the gig amid the Colin Kaepernick debacle.
The controversy began with Kaepernick taking a knee during the national anthem, which drew highly polarized reactions. Some praised the football player for his political act of silence, while others lambasted him for disrespecting the national anthem. Nevertheless, several artists including Pink, Cardi B and Rihanna turned down the halftime gig to show their support with the dissenting football player.
Maroon 5 instead took up the gig and created a one-of-a-kind moment — and not for good reason. The performance was highly criticized by many media outlets, with New York Times' Jon Caramanica noting the performance "was dynamically flat, mushy at the edges, worthy of something much worse than derision: a shrug."
BLOOMBERG CAMPAIGN BUYS 60-SECOND SUPER BOWL AD SLOT
2017: Lady Gaga jumps from the NRG Stadium roof
Lady Gaga kicked off her performance in an epic – and meme-worthy – way in 2017. She made a (relatively) convincing 300-foot dive from the NRG Stadium roof and by the time cameras panned back on her, she was on the field, ready to sing.
2016: Beyoncé & Bruno Mars crash the show
It was Coldplay's turn to take the stage in 2016, but the band was quickly overshadowed when Beyoncé and Bruno Mars popped on stage. The stars battled for the crowd's attention, with Beyoncé belting "Formation" and Bruno Mars' rivaling with his hit song "Uptown Funk."
CONTROVERSIAL NON-CALL OVERSHADOWS RAMS-SAINTS NFC CHAMPIONSHIP GAME
Oh, and did we mention Beyoncé's outfit? It was a tribute to Michael Jackson's epic 1993 performance (which you can read more about below).
2015: #LeftShark becomes a viral sensation
It's unclear if the country remembers anything from Katy Perry's performance other than left shark, because, well, it's left shark.
Perry performed "Teenage Dream" in front of two bright blue sharks. One of the sharks left the audience in stitches with his "interesting" dance moves.
2013: Blackout
OK, so this didn't technically happen during the halftime show, but it was an unforgettable moment in the NFL's big game history.
The power went out in the Mercedes-Benz Superdome in New Orleans, La., minutes after Beyoncé concluded her epic halftime show with Destiny's Child.
Play was suspended for 34 minutes. And while it may not have been caused by the halftime show, many people still blamed Beyoncé, saying her electrifying performance shut the stadium down.
SUPER BOWL SENIORS? TOM BRADY AND DREW BREES, BOTH IN THEIR 40S, COULD FACE OFF
But NFL Commissioner Roger Goodell quickly squashed those rumors.
"There's no indication at all that this was caused by the halftime show. Absolutely not," Goodell told The Associated Press after the game. "I know that's been out there that this halftime show had something to do with it. That is not the case."
2012: Madonna channels Cleopatra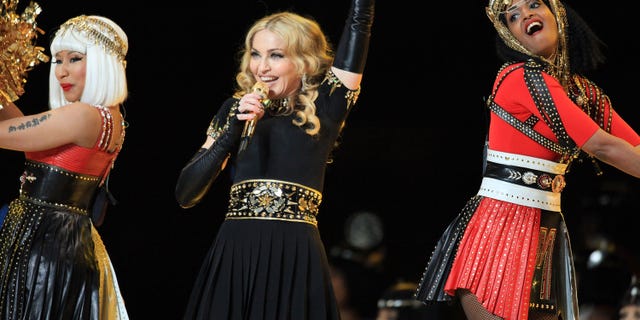 Madonna took her moniker as the Queen of Pop to another level when she rocked Indiana's Lucas Oil Stadium with an Egyptian-themed performance.
Appearing with a horde of shirtless and very jacked gladiators, the Queen of Pop made her grand entrance upon a golden throne dressed as Cleopatra.
She performed "Strike a Pose" as she struck many poses in a matching gold gown and a menacing headdress.
2008: "Runnin' Down a Dream" with Tom Petty and the Heartbreakers
Tom Petty didn't need the glitz and the glam to sell his performance.
All it took was his guitar and a wealth of talented musicians to get the crowd of 71,000 jumping and singing along to the classic sounds of Tom Petty and the Heartbreakers.
The late singer, who died in 2017, captivated audiences as he and his fellow bandmates played hits including "Free Fallin'," "American Girl," "I Won't Back Down" and "Runnin' Down a Dream" in an iconic performance free from controversy.
ALEX RODRIGUEZ APPEARS ALONGSIDE JENNIFER LOPEZ, DANCE CREW IN SUPER BOWL REHEARSAL VIDEO
2007: "Purple Rain" in the rain
Prince was prepared for the torrential downpour that occurred during the 2007 halftime show in Miami, Florida.
Producer Don Mischer told Rolling Stone that he called up Prince hours before the big show to warn him about the weather.
"I want you to know it's raining," Mischer said. "Are you OK?"
"Can you make it rain harder?" Prince simply replied.
The star knew just what to do: He closed his epic performance with the perfect song, "Purple Rain."
2004: The "wardrobe malfunction"
Many have dubbed the incident between Justin Timberlake and Janet Jackson "nipplegate."
Jackson said Timberlake was planning to rip her corset off to show her red lace bra, but he took off an extra layer of clothing by accident. She immediately apologized for the incident.
Timberlake, however, was criticized for claiming in an interview following the incident that the nudity was planned.
FACEBOOK TAPS SYLVESTER STALLONE, CHRIS ROCK FOR SUPER BOWL LIV AD
"It was fun. It was quick, slick, to the point," he told Access Hollywood after the incident. "Hey man, we love giving you all something to talk about."
He eventually walked back that statement and has since said he's moved on from the dramatic "wardrobe malfunction."
"It's just one of those things were you go, like, 'Yeah, what do you want me to say?'" Timberlake said in an interview ahead of his 2018 halftime performance. "We're not going to do that again."
2003: Girl power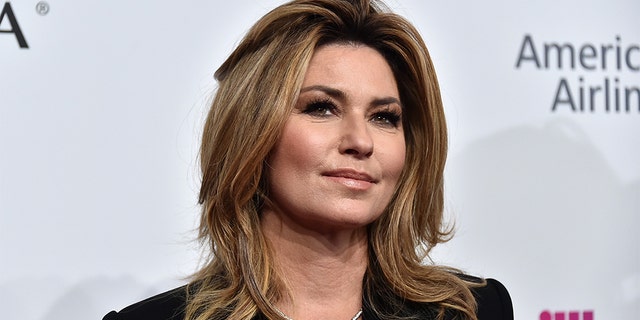 The 2003 halftime performance was one full of girl power.
Country star Shania Twain took to the stage with her hit "Man! I Feel Like a Woman!" Twain rocked the crowd as she donned a glamorous dress that showed off plenty of skin. Twain, however, was not the only female performer on the bill.
Gwen Stefani's band, No Doubt, soon followed Twain with a performance of "Just a Girl," adding the finishing touch to the empowering performance.
CLICK HERE TO GET THE FOX NEWS APP
1993: Michael Jackson's long pause
This one is pretty self-explanatory.
Michael Jackson opened with a very silent bang. The singer stood on stage for about two minutes as the crowd roared with applause.
"Michael, he always said, 'Make them wait for it. You got to marinate in it. You got to sit with it, so you build anticipation.' And that's what he did," Jamie King, one of Jackson's former backup dancers, told the NFL.
Eventually, Jackson slowly removed his glasses, queuing his band to start playing.