Florida suspect in killing of TV news reporter, girl and woman missed court hearing due to 'mental health'
Keith Melvin Moses faces additional murder charges, smiled while being grilled by homicide detectives, warrant alleges
The suspect accused of gunning down a woman in Florida – then returning to the scene of the crime hours later, fatally shooting a TV news reporter and 9-year-old girl and wounding two others – skipped out on his first scheduled court hearing last week allegedly due to "mental health."
Keith Melvin Moses, 19, was hit with two additional murder charges in connection to the attack that unfolded in an Orlando neighborhood last Wednesday, according to an arrest warrant released by the Orange County Sheriff's Office and provided to Fox News Digital Tuesday.
Moses' attorney waived the defendant's court appearance Thursday before Judge Robert Egan on an initial first-degree murder charge, citing "mental health," according to court documents reviewed by Fox News Digital. Public defender Robert Wesley pleaded not guilty Friday on Moses' behalf.
As of Tuesday, Moses remains held on one count of first-degree murder, two counts of first-degree murder with a firearm, two counts of attempted first degree murder with a firearm and one count of armed burglary of a dwelling with a firearm, Orange County Jail records show.
NINE-YEAR-OLD VICTIM IDENTIFIED IN FLORIDA SHOOTING THAT ALSO KILLED TV NEWS REPORTER COVERING PRIOR HOMICIDE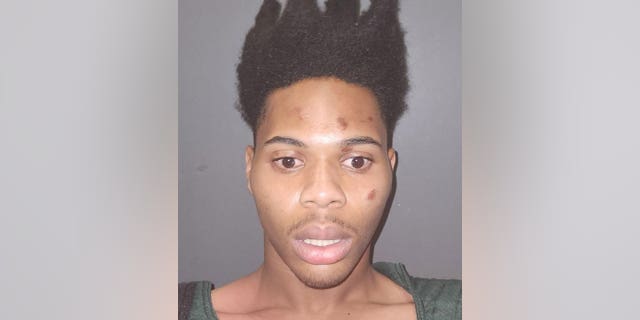 After the Feb. 22 shooting sprees, Moses was arrested and transported to the hospital to be evaluated. While there, the warrant notes "he would not talk to deputies or the medical staff but made facial expressions such as smiling at them."
"At times, Keith Moses made hand symbols of guns as he pointed the gun at his head," it says.
While being interviewed by homicide detectives back at the sheriff's office, Moses kept his eyes shut and sometimes smiled, but did not answer any of the investigators' questions. When detectives briefly left the room, Moses got up from his chair and looked at the cameras.
At one point, the warrant says, Moses tried to break free from detectives' hold near the door and run.
"As deputies took Kith Moses back into custody, he continuously screamed, "I can't breathe."
The Orange County Sheriff's Office received the first 911 call Feb. 22 at approximately 11:13 a.m.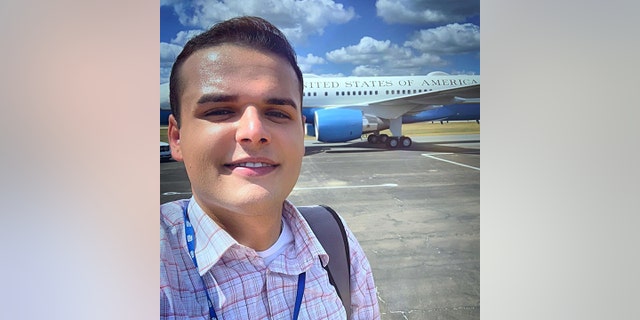 KEITH MELVIN MOSES: WHAT WE KNOW OF ORLANDO, FLORIDA, ALLEGED SHOOTER AFTER TV REPORTER, OTHERS KILLED
Nathacha Augustin, 38, was found laying outside the front passenger door of a Hyundai Sedan in the 6100 block of Hialeah Street.
Police have said Augustin was an "acquaintance" of the suspect, and the warrant cites a witness, Moses' "blood cousin," who said Moses was "acting strange and was sweating" while seated in the vehicle behind Augustin when he allegedly pulled a firearm and shot her.
After Moses fled on foot, deputies secured the location, and the homicide scene was processed.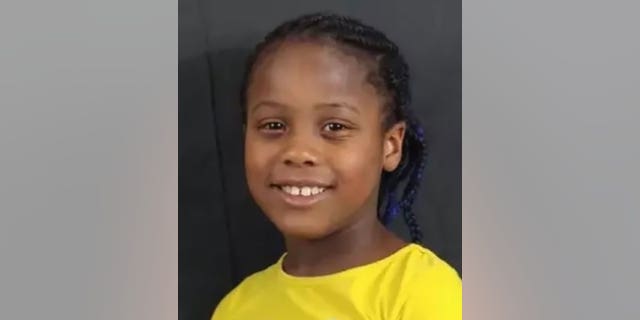 Hours later, surveillance video showed Moses entered the backyard of a residence around the corner on Harrington Street at approximately 3:49 p.m., the warrant says. A woman dialed 911 reporting that she and her 9-year-old daughter, T-Yonna Major, were shot inside their home.
The mother said she usually kept their back sliding door locked but sometimes left it open to let their dog out. She told investigators that before laying down for a nap that afternoon, she told her daughter to get her dance items and be ready when her father got home. She later woke up to Major yelling, "He shot me!" the warrant says. The woman heard a gunshot and felt she was shot in the arm. She grabbed the girl, and the two barricaded themselves into the master bedroom until law enforcement arrived.
GOOD SAMARITANS RESCUE WOMAN FROM ATTACK IN MALL BATHROOM STALL: POLICE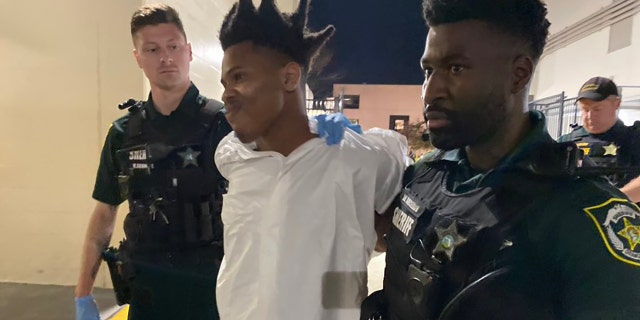 CLICK HERE TO GET THE FOX NEWS APP
After fleeing the house, Moses allegedly turned the corner back to Hialeah Street, fatally shooting Spectrum News 13 Dylan Lyons, 24, while he sat in the front passenger seat of a white Ford Escape. Lyons' photographer, 29-year-old Jesse Walden, was also shot while near the trunk of the vehicle but survived. Journalists from another station who also remained at the scene while wrapping up live shots captured video of the shooter again fleeing the area.
Major later died at the hospital, while her mother remained in critical condition.