Travoltas Step Out at First Event Since Son Jett's Death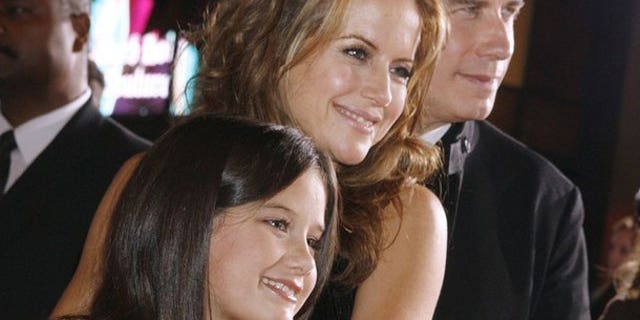 NEWYou can now listen to Fox News articles!
LOS ANGELES – It's been a traumatic year for the Travolta family following the tragic death of their teenage son Jett in January after a seizure accident. But it seems John and wife Kelly Preston are finally moving on and were all smiles at the Hollywood premiere of Disney's "Old Dogs," which not only stars the famous couple but their 7-year-old daughter Ella.
"They are great, awesome. They seemed really excited about promoting the movie and introducing everyone to Ella, this being her first film," fellow film star Seth Green told Tarts. "They are a pretty incredible couple."
While the threesome declined interviews, those posed together for photographers and gave excited fans a wave as hundreds turned out to get a glimpse of the iconic star and chant his name. They were also snapped out and about in LA over the weekend, appearing to be in high spirits and even told USA Today that they were "healing" with "Daily religious counseling sessions." But seeing the three of them together on set was actually co-star Robin Williams's fondest memory of the filming experience.
"It was so wonderful, I wanted to get my kids on set but it was too late," Williams said. "The most wonderful thing was watching John watch his daughter act, you could see how proud he was. She's really good. It's not like he was 'see how amazing she is' because she actually is amazing. She's got his depth, playful yet deep."
And speaking of deep, it turns out Williams exposed his son (then five years old) to a little too much in the adult arena.
"I fell asleep with an R rated movie, my son was like 'daddy, what's that?'," Williams added.