Judge Requests Bahamas MP Explain Remarks in Travolta Mistrial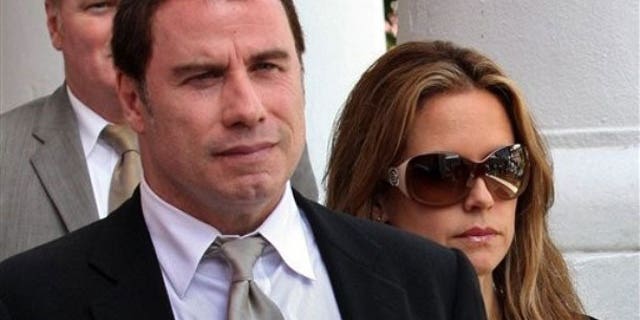 NASSAU, Bahamas – A Bahamas judge asked a lawmaker Friday to explain remarks that led to a mistrial in the John Travolta extortion case.
Picewell Forbes was summoned before the judge for announcing an acquittal Wednesday night while the the jury was still deliberating a verdict for two defendants accused of trying to blackmail the movie star.
Senior Justice Anita Allen told Forbes that he has until Thursday to show why he should not be charged with contempt of court.
Forbes did not provide an explanation at the hearing, but his lawyer said earlier he was only repeating a rumor he heard moments before making a televised speech at political convention.
Allen said she declared a mistrial because the announcement created the appearance of a leak from the jury room.
"One can see that the fairness of the trial could have been compromised," Allen said. "I operated under the maxim that justice must not only be done, but must be seen to be done, which is the basis on which the jury was discharged."
Defendant Pleasant Bridgewater, a politician from Forbes' party who resigned her Senate seat after she was charged, is accused of aiding paramedic Tarino Lightbourne in a plot to seek $25 million from Travolta in exchange for not releasing private information about his son's January death in the Bahamas. Both defendants have pleaded not guilty to extortion charges.
An attorney for Forbes, Anthony McKinney, said outside court that his client believes his remarks did not risk affecting the outcome of the trial.
"We will take whatever steps are necessary to convince the judge that there was no interference by our client with the trial, or in any way with the procedures that were required to be followed," he said.
A new trial is expected next year. Jurors in the last trial heard a month of testimony from witnesses including Travolta, who traveled to the Bahamas to take the witness stand twice for the prosecution.