Sofia Vergara celebrates 44th birthday with a lemon-themed dinner party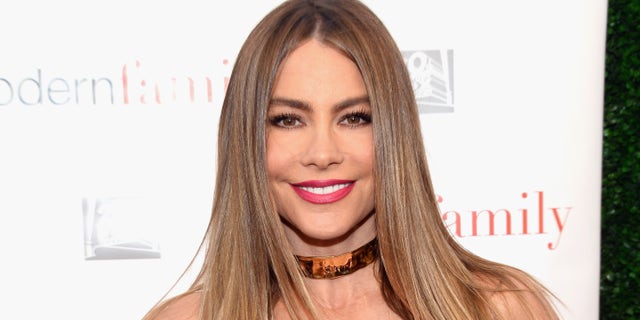 NEWYou can now listen to Fox News articles!
It's all about the lemon at Sofia Vergara's birthday party.
The "Modern Family" actress celebrated her 44th birthday in Los Angeles on Sunday with a dinner party with family and friends, her own Snapchat filter and a whole lot of lemons.
The citrus fruit was the theme of the party – there was a limoncello bar, lemon-flavored vodka, lemon table decorations and a lemon-covered Snapchat filter – and even her son Manolo Gonzalez wore a bright yellow costume that the birthday girl also tried on, complete with a yellow hat.
"Happy Birthday, Mom," Manolo told the camera while Vergara's husband of eight months, Joe Manganiello gave a thumbs up in the back. "I can't believe you're turning –" before Vergara stops him from revealing her age.
"18. She's turning 18. #HappyVerde," he captioned the video.
The birthday girl was also very active on her Snapchat – giving fans the inside view of her lemon-themed party.
In one snap of a table full of lemon-themed decorations, Vergara said: "Beyonce would be so proud." She also snapped about blowing out the candles, before cluing into the fact that it's a trick candle when it lights up a second time.
While not donning a yellow getup, Vergara looked stunning in a two-piece black lase ensemble.
According to reports, Sunday night's party was not the only celebration for Vergara's big day. The Colombian actress also had a romantic dinner with Manganiello at Maradentro in Studio City, California on Saturday.
He posted a sweet photo from their wedding on Instagram.