SNL's first Latina comedian returns to Twitter after offensive-tweet backlash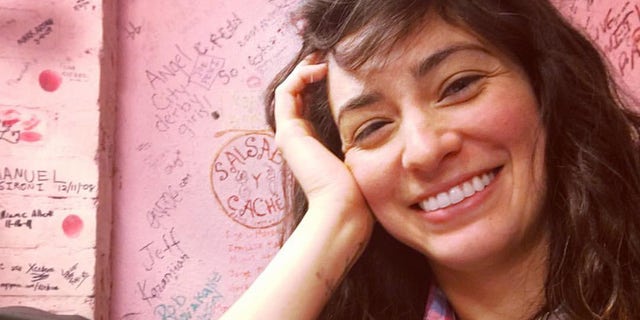 The first Latina comedian on "Saturday Night Live" is back on Twitter after getting into hot water for some old posts deemed offensive.
Melissa Villaseñor, who made history earlier this month when the long-running skit show named her to the cast, had made her social media account private soon after the announcement, when activist Aura Bogado noticed she was deleting some off-color and racist tweets — and had missed some.
"Was excited when @melissavcomedy got SNL gig. Was apprehensive when she deleted 2K tweets. Was disgusted with the ones she forgot to delete," Bogado tweeted.
"What a disappointment. I was so excited about @melissavcomedy, but it turns out the anti-blackness (and then some) strikes again," she continued.
Bogado tweeted that Villaseñor had blocked her.
April Reign, a writer who started the viral hashtag #OscarsSoWhite, replied to Bogado with some screenshots of other questioned tweets by the California-born comedian.
"I hate those mexicans on bikes, they threw something at my car. The world doesn't need them," one tweet read.
Another one said: "Coworker at forever 21 dates black guys and she said she will set me up on a blind date for valentines, I said yes but I'm scared."
Other Twitter users started tweeting to Bogado and Reign other screenshots of the tweets, including one that said: "A bossy black lady at my temp job right now looks exactly like steve erkel. Ugly."
Villaseñor has not commented on the tweets. Her last post is dated Sept. 13, which said: "Everybody!! Oh boy!! I cried and am so, so grateful. Will do my best to bring tons of giggles and joy! Love you."
The remaining tweets were also deleted while the account was private.
This is not the first time that comedians have been accused of offensive jokes on social media. Trevor Noah, just hours after securing the "The Daily Show" hosting duties was blasted for some of his insensitive posts including, "Almost bumped a Jewish kid crossing the road. He didn't look b4 crossing but I still would hav felt so bad in my german car!"
That tweet is still public.
Bogado acknowledged that many comedians have used off-color jokes in their skits, however she said Villaseñor's deleted tweets don't qualify as jokes.
"Some people don't seem to get that some of Melissa Villaseñor's tweets weren't jokes. They were just racist statements," she wrote.
Villaseñor is the first Latina cast member on "Saturday Night Live" in its 41-season history.
NBC nor "Saturday Night Live" have commented on her offensive tweets.