'Saturday Night Live' about to get Latino twist: Hispanic writer joins cast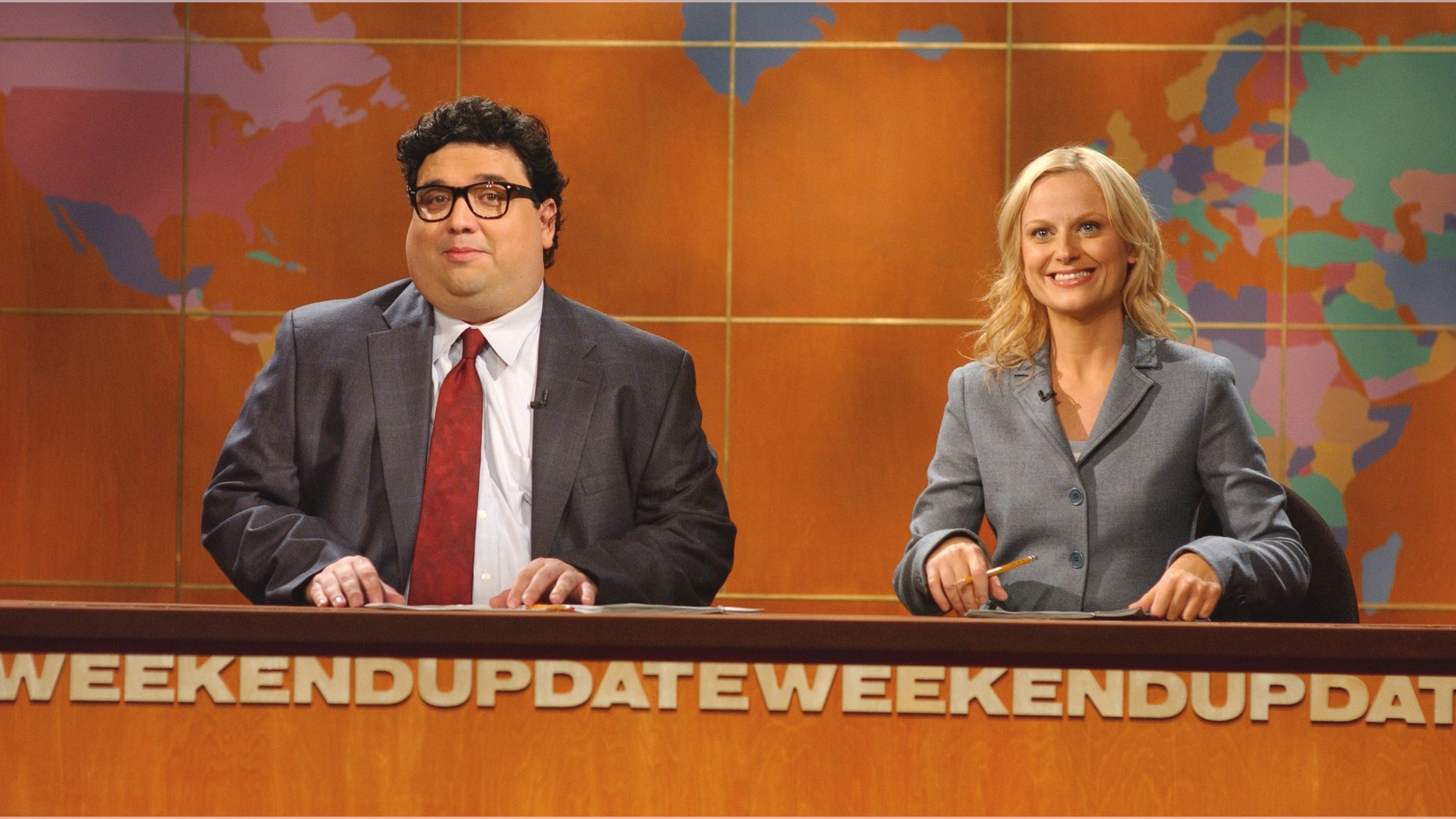 New York – The news that "Saturday Night Live" hired its first Latina cast member in the show's 41-season history was met with applause and a chorus of "at lasts" from fans and advocacy groups that had mounted protests and met with show producers to complain about its lack of diversity.
But the the longtime NBC comedy sketch show wasn't quite finished making changes in this regard, and on Tuesday, an "SNL" representative confirmed to Fox News Latino that the show took on a full-time Latino writer as well. The New York-based comedian, Julio Torres, a Salvadoran who also happens to be gay, has been promoted after a year as a guest writer and joins new cast member Melissa Villaseñor.
While they celebrate this historic moment in "SNL" history, Latino advocates also point out that the move comes only after several years of outcry over the lack of Hispanic talent on the show – an omission that was amplified when Republican presidential nominee Donald Trump, who angered many Hispanic activists with his anti-immigrant rhetoric, was chosen to appear on the show as a guest host late last year.
"It highlighted the situation exponentially," Axel Caballero, the executive director for the National Association of Latino Independent Producers (NALIP), told Fox News Latino on Tuesday. "When you looked at 'SNL' and the representation in front and behind the camera, it just magnified the situation."
For several years, groups like NALIP, the National Hispanic Media Coalition (NHMC), the National Hispanic Foundation and the League of United Latin American Citizens (LULAC) have been trying to get more cast members of Hispanic descent on the show. In the show's history, there are have only two – Horatio Sanz and Fred Armisen – in 41 seasons.
Talks with NBC and show executives proved fruitless, they say, with the network using excuses like a lack of prominent comedians of color, to skirt around the issue.
However, late last year the invitation to Trump helped rally hundreds of people to protests outside 30 Rockefeller Plaza – the home of NBC and "Saturday Night Live" – and the network began to listen.
"We took great exception to [Trump's appearance] ... and it was very clear to them that we were upset, that it wasn't something that was going to go away," Alex Nogales, president of the National Hispanic Media Coalition, told FNL, adding that members of the U.S. Hispanic Caucus and business leaders also joined in the effort.
A few weeks after the protests, Latino groups met with show and network executives in Washington, D.C., to express why Hispanic representation in front and behind the camera was critical to the show's ongoing success.
"It was indefensible," said Felix Sanchez, founder and CEO of the National Hispanic Federation of the Arts. "They had to respond because it was very hard to justify why this was occurring. How can you profess diversity when the largest ethnic minority in the United States is completely blacked out – or complete browned out?"
Aside from confirming that Villaseñor and Torres have been hired, the network would not comment further to FNL on the timing or the controversy surrounding the show's diversity.
"When we found out that Melissa had been chosen, it was absolutely positive reaction all around. I think it was the first time that we thought they're really trying," Caballeros said.
The sense of accomplishment and joy was echoed by Nogales and Sanchez, who said the new talent on the long-running show is a real step forward.
Sanchez said that Villaseñor and Torres will have a "seat at the table" where they can be heard and express nuances that might have not been acknowledged beforehand.
"They now have full license to interpret events that reflect not only their identity but also the American identity at large, and it just adds to the growing mosaic of opinion and authenticity that they can bring to the table," he said. "It doesn't mean that all ills will be cured, but it's a complete step in the right direction. It just took 41 years to get there."
With Villaseñor and Torres onboard, the hope is that other networks take notice and see that investing in Latinos is imperative to success.
As for their work on the show, the imperative from all sides is, "Just be funny."