REVIEW: 'The Raven' an entertaining thriller despite faltering John Cusack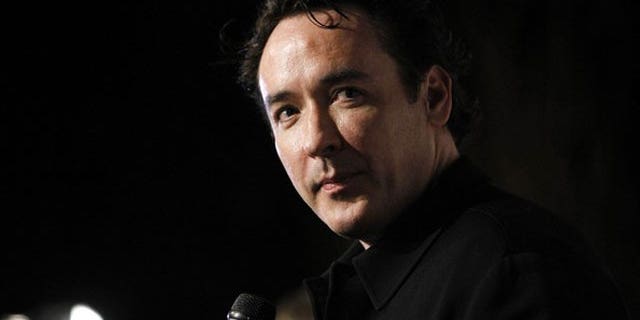 The film adaptation of Edgar Allan Poe's "The Raven" is a slick hybrid of classic Poe tales with a grisly modern whodunnit.
John Cusack plays Poe at the tail end of the writer's life as mid-nineteenth century Baltimore is beset by a series of gruesome, gothic murders taken from the pages of Poe's work. Police inspector Fields (Luke Evans) enlists the help of the egomaniac, alcoholic Poe to help catch the killer. Then Poe's dish Emily Hamilton (Alice Eve) is kidnapped by the masked killer, and clues to her whereabouts are left with each new murder victim.
The boisterous Poe is both disgusted and a little proud to be involved in one of his own tall tales.

Viewers are taken on a gothic journey through many of Poe's famous stories and poems, witnessing violent and gory deaths from "The Pit and the Pendulum," "The Masque of the Red Death" and "The Cask of Amontillado." "The Raven" assumes you're already familiar with these stories because the descriptions of each during the movie are even more pared down than the Cliff's Notes versions.

"The Raven" is a rather enjoyable mystery, and it's entertaining to venture through Poe's classic literature and poetry. Yet "The Raven" may have been better off with a different cast. Cusack does look the part, and he is persuasive while putting clues together, but there are a few too many instances when Poe flies off the handle in obnoxious, gloating diatribes that Cusack just can't seem to handle. Part of the problem is the stilted, pseudo-period dialogue, which Cusack, Evans and Eve frequently trip over.
Luckily, Poe is given some depth. We see a bit of the man the destitute has-been poet became in the last days of his life. This modicum of characterization keeps "The Raven" from being just a mediocre serial killer movie.
Overall, "The Raven" has a similar feel to director James McTeigue's previous "V For Vendetta" as well as the Johnny Depp Jack the Ripper thriller "From Hell." It's obvious quite a bit of effort went in to making a worthy Poe film, and despite Cuasck's occasional missteps as the writer, "The Raven" is an entertaining thriller.