REVIEW: First 'Oprah Winfrey Network' Lineup Earnestly Finding Its Way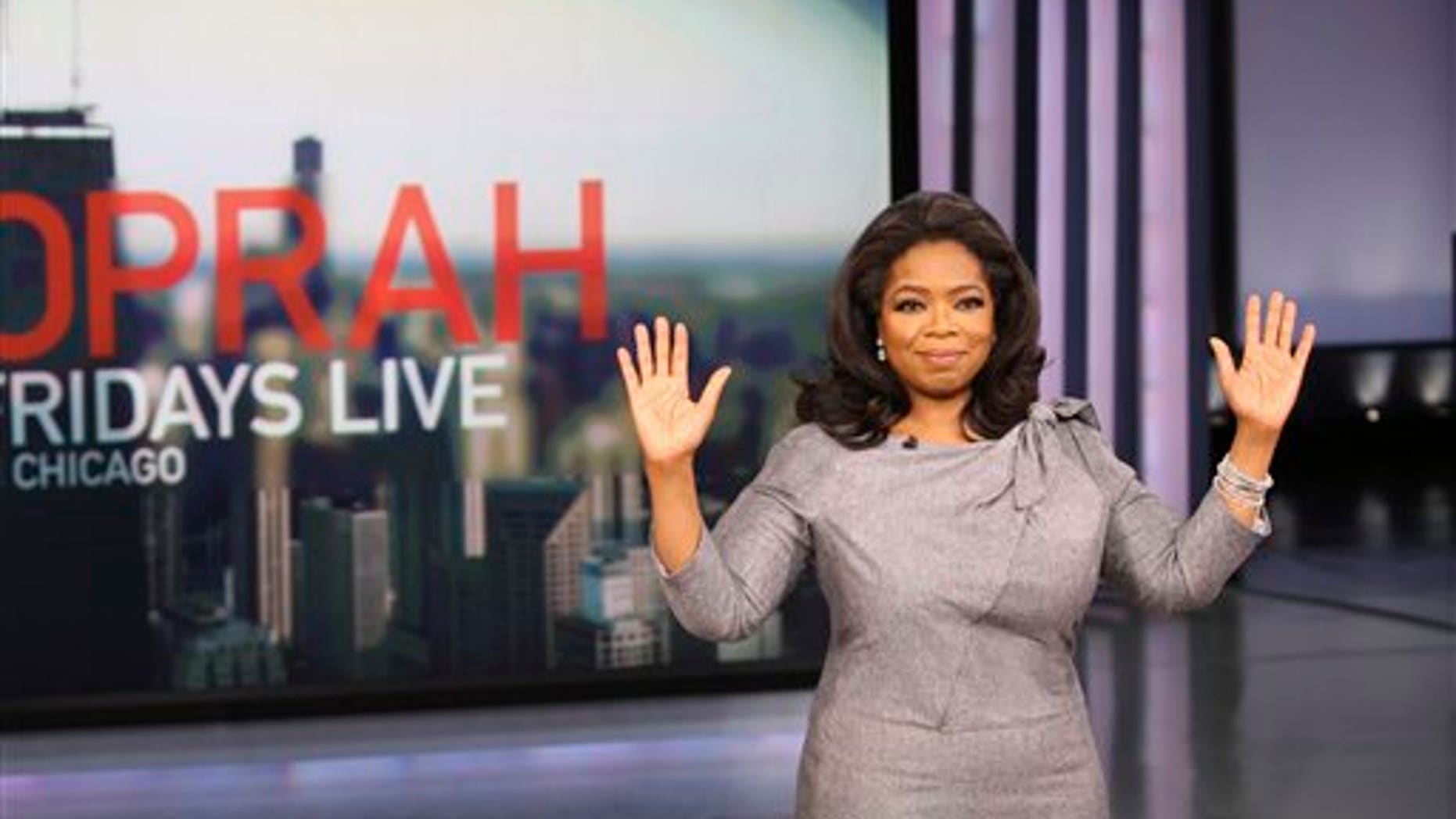 The much anticipated launch of Oprah Winfrey's cable network, OWN, on New Year's Day exhibited a network that, like its target audience, is committed to earnestly finding its way.
OWN's first slate of programming ranges from the innovative to some of the same warhorse reality programs found on other cable channels, with a new coat of bright Oprah paint.
Starting at noon on Jan. 1, the Oprah Winfrey Network began its mission of airing around-the-clock lifestyle programming. Lifestyle in this context meaning "Oprah-style": shows infused with messages of self-improvement, empowerment, positivity and personal growth.
The holiday weekend offered up a sneak peak of seven of the network's early offerings, interspersed with an hour-long "Guide to OWN" and "Oprah Behind the Scenes," documenting the drama behind the scenes during the final season of Winfrey's daytime chat show.
At OWN's high end is "Oprah Presents Master Class," a mixture of "E! True Hollywood Story," narrated by the celebrity themselves, and "Inside the Actor's Studio," without James Lipton (yay).
The rapper Jay-Z played the part of Winfrey's inaugural guest, and chatted openly and honestly about how he went from selling crack in the projects to being the reigning king of hip hop. While the rapper didn't cover much ground that he hasn't touched upon while promoting his latest book, the autobiographical "Decoded," the show's format of celebrity candor interspersed with Oprah-isms (lesson learned from Jay_Z: "Find your own truth and follow it."), brought something new to the celeb documentary genre.
If anyone else were running this network, we would wonder whether they could maintain the level of intensity that stars like Jay-Z bring to the show. But this is Oprah, the most powerful woman in show business, so there is unlikely to be any fall-off of famous friends signing up for the 60-minute spot. (Upcoming guests include Simon Cowell, Lorne Michaels, Sidney Portier and Maya Angelou.)
While other networks continue to follow Snooki, over-privileged housewives and troubled teen moms on their reality programs, OWN treads on higher ground with theirs. One reality show, "Searching For...," follows the real-life work of Pam Slaton, a stay-at-home mom and investigative geneaologist who searches for missed loved ones and family members.
The "Miracle Detectives" features a scientist and a believer, both attractive enough to star in the move version of the next Dan Brown thriller, who travel the United States to investigate the secular and spiritual side of miracles.
In birthing OWN, Winfrey insisted she wanted to create a network devoid of the kinds of nastiness we see on the rest of cable. What's left are earnest version of some shows delivered elsewhere.
Take "Enough Already! with Peter Walsh." Walsh is an organizational expert, and the show is based on him helping the sort of people A&E has taught us to refer to as "hoarders" return their lives to a semblance of normalcy. But on OWN they aren't called hoarders. On OWN they have "clutter issues" and there is none of the chilling music or foreboding cutaways that "Hoarders" uses to subconsciously let the viewer know they are watching a person with a real psychological problem. On the OWN version, as on most OWN shows, everything is just a little cheerier, prettier and interspersed with hugs and high-fives.
In same the vein of self-help voyeurism, "In the Bedroom with Dr. Laura Berman" is a little like "Super Nanny" meets "Intervention," as relationship expert and sex therapist Berman coaches a couple back to a healthy sex life from inside their bedroom. Again, the test subjects are being rehabilitated because life has gotten the better of them, not because of any personal wrong-doing.
Finger-pointing has no place on OWN.
The network promises to up the celebrity/reality ante in the months to come, with shows that follow two emotionally and publicly distressed women, Sarah Ferguson and Shania Twain, as they try to rebuild their careers and lives. Another program follows the father-daughter train wreck Ryan and Tatum O'Neal as they try to rebuild their disastrous relationship.
And with so many eyes watching, and critics critiquing, Winfrey will likely stop at nothing to ensure her network is fine-tuned until it experiences its own "best life yet."
- Jo Piazza is the author of "Celebrity Inc: Inside the Business of Being Famous." (May 2011, OpenRoad.)