Meghan Markle to reportedly cheer on Serena Williams at Wimbledon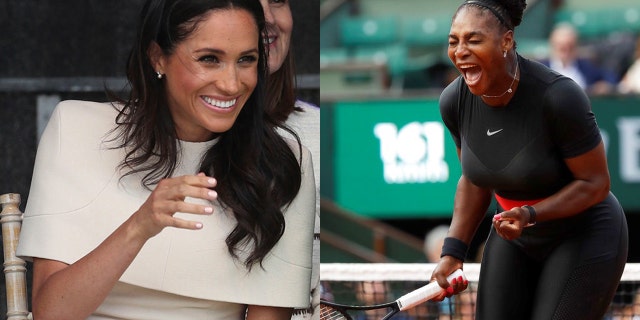 Meghan Markle will head to Wimbledon to support her friend Serena Williams.
The newly minted royal will watch Williams face off in the tennis tournament sometime next week, according to Entertainment Tonight.
This isn't Markle's first time at the high-stakes tennis tournament. Her first date with Prince Harry was in the stadium's VIP seats in 2016.
However, the superstar athlete, who won her first match on Monday, wouldn't say for sure if Markle, 36, will make an appearance. "I don't know," Williams, 36, said during a news conference. "We'll see. If I keep winning."
Unfortunately for Markle, she won't be able to get a good Instagram shot like Williams did at her wedding due to the rules of being royal.
The longtime girlfriends have made the most of Williams' time across the Pond. According to E! News, the ladies were seen along with their husbands, Prince Harry and Alexis Ohanian, at a polo match over the weekend.
This story originally appeared in the New York Post.