Kaley Cuoco planned her post-wedding shoulder surgery over a year ago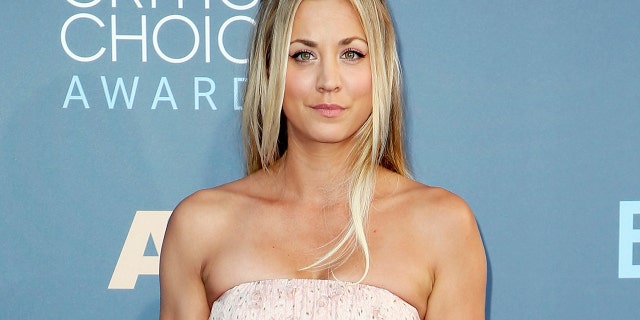 Kaley Cuoco is opening up about the shoulder surgery she underwent just days after her wedding to Karl Cook.
The "Big Bang Theory" star took to Instagram Stories on Friday, explaining that the procedure was actually pre-planned.
"For everyone asking, because everyone's been so sweet and worried about me, this is a planned surgery I've had for over a year," she revealed. "I hurt it over a year ago, did not need immediate surgery. So, I brilliantly planned it five days after our wedding. Right, babe?"
Kaley Cuoco Hospitalized for Shoulder Surgery Days After Wedding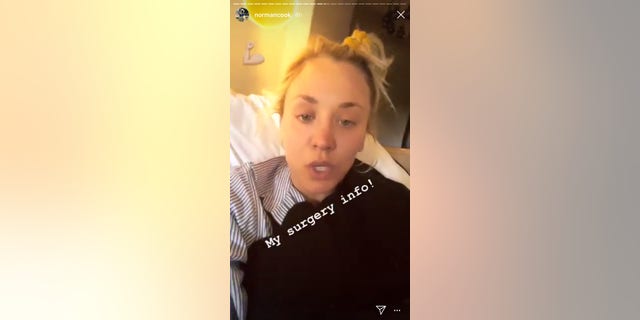 "Just brilliant, hun," added Karl, who was in the same room as Kaley while she was filming.
The Camarillo, California, native revealed that the recovery will take approximately four to six weeks, and she's currently "in a pretty big cast."
"No horsies for a minute," the equestrian lover added. "But time to lay low and hopefully not kill this guy [Karl], or him kill me. Thanks for the love!"
Watch Kaley Cuoco's First Dance With Husband Karl Cook
Kaley also shared multiple pics and videos of her husband attempting to style her hair over the course of two days while she continues to recover.
"All I'm asking for is a top knot ponytail," she said, as Karl did his best to honor the request. "No, I want a top knot bun. Please don't mess this up."
"It's not bad," she joked.
Inside Kaley Cuoco's 'Unique' Wedding -- Plus See the Moment She Laid Eyes on her Groom (Exclusive)
"I'm pretty much a professional stylist now," Karl said during their day two "top knot making" snaps.
Kaley, 32, and Karl, 27, said "I do" last Saturday in a beautiful ceremony in Rancho Santa Fe, California.