Henry Winker calls Kim Kardahian 'charming and warm'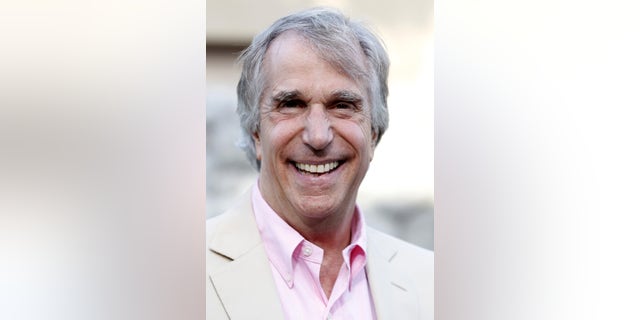 The Fonz's kids hung out with some pretty famous people before they hit the big time. Henry Winkler told Naughtybutnicerob.com that his daughter Zoe is very good friends with Kim Kardashian. The reality star even attended his daughter's June 2009 wedding which took place in her parents backyard.

"My daughter, before they were THE Kardashians and they were just the Kardashians, two lovely girls (Kourtney and Kim) went to school with Zoe and they were good friends and continue to be so today," he explained.

And he only has praise for the E! stars describing them as, "charming, warm, respectful, lovely people. A lot of people knew them before and I'm sure every one of them had the same impression. They are very, very nice girls."
And that's not the only bold-faced name who hung around the Winkler home.

"I spent 48 percent of my youth here," Jonah Hill told The New York Times about the Winkler household. "They were like parents to all of our friends. We got parents and then we got the Winklers."

It seems that some of Hill's comedic chops were honed in the Fonz's living room.

"Jonah Hill was in my house starting from the 5th grade," says Winkler." I'm so proud of him. You know he makes prank calls. He is the King of prank calls and has made them before and after he was a star from my living room and I'm telling you it is something to behold because as brilliant as he is on-screen you cannot breathe when he's on the phone."

Henry Winker has a new children's book out called "Books Are People Too!" which features the hugely popular Hank Zipzer character and is shooting a pilot for ABC with his son, Max and son-in-law, Robert Reinis.