Suspect reportedly botches threat to blow up Hollywood sign with phone call blunder
Would-be bomber reportedly demanded $10,000 in exchange for not blowing up iconic California landmark
An unidentified suspect reportedly called the wrong Hollywood Police Department to demand $10,000 in exchange for not blowing the iconic Hollywood Sign overlooking Los Angeles.
An unidentified man instead dialed the police department in Hollywood, Florida, more than 2,700 miles away, and threatened to destroy the landmark with pipe bombs, according to law enforcement sources who spoke to TMZ.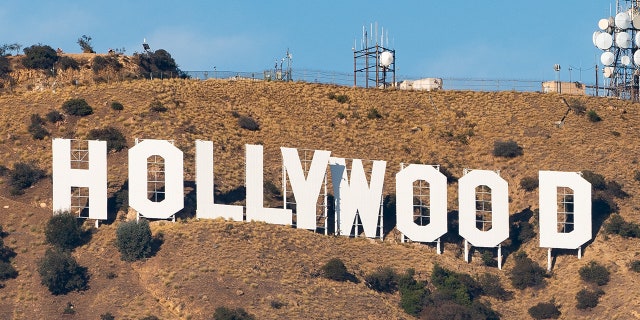 The police in Florida alerted law enforcement in its namesake in California after fielding the call, but LAPD determined there was no credible threat, TMZ reported. No arrests have been made, but the investigation is reportedly ongoing.
6 ARRESTED FOR ALTERING ICONIC HOLLYWOOD SIGN TO READ 'HOLLYBOOB'
Fox News Digital contacted the Hollywood Police Department and was forwarded to the Broward County Sheriff's Office, which did not immediately respond to whether the suspect had been identified.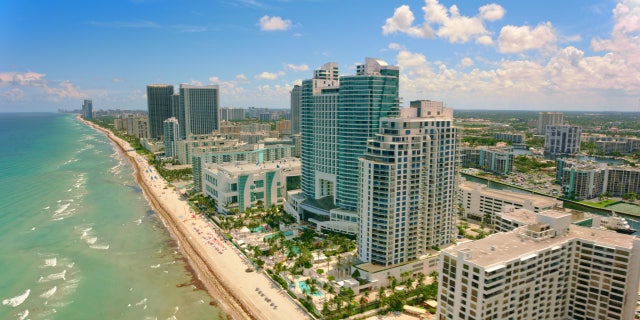 Founded in 1925 and named after the showbiz town, Hollywood, Florida, is a beachfront city between Fort Lauderdale and Miami.
ANOTHER HOLLYWOOD SIGN? REPORT SAYS SECOND LANDMARK COULD STEM TOURIST TRAFFIC
The 45-foot tall Hollywood Sign, first erected in 1923 on Mount Lee in the Santa Monica Mountains to advertise for local real estate development, was replaced with a sturdier steel structure in 1978 after achieving fame as a symbol of show business.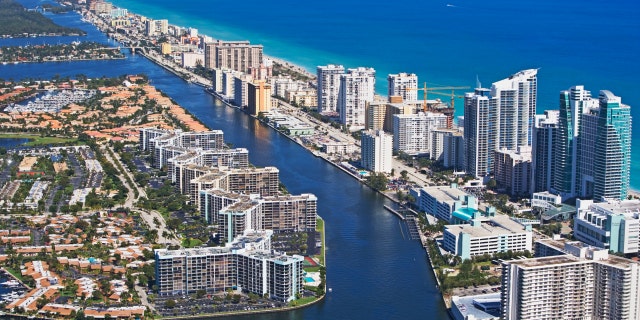 The landmark is not accessible to the public, though visitors can visit the surrounding Griffith Park. It remains under 24/7 video surveillance with the help of the Hollywood Sign Trust, a nonprofit that has taken measures to improve security after the sign was subjected to multiple pranks and political stunts over the years.
CLICK HERE TO GET THE FOX NEWS APP
In 2021, six suspects were arrested for changing the sign to say "Hollyboob," and it was famously altered to read "Hollyweed" in 2017.