Another Hollywood sign? Report says second landmark could stem tourist traffic
NEWYou can now listen to Fox News articles!
Imagine you're an international tourist visiting Los Angeles for the first time and you want to see the iconic Hollywood sign.
Would you settle for visiting a replica instead?
That is just one of a number of solutions a report commissioned by the Los Angeles City Council is proposing to help alleviate droves of tourist traffic in the Hollywood Hills.
The report, released earlier this month, suggested building another Hollywood sign entirely on the opposite side the same slope, among other ideas.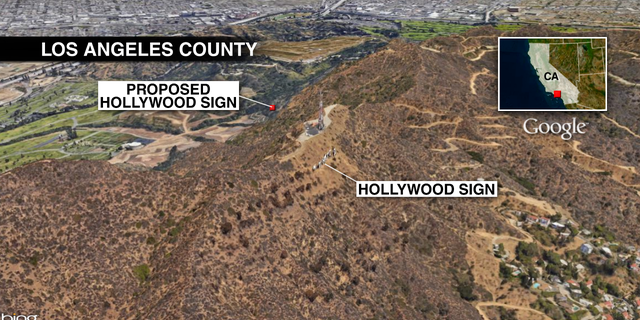 "When I got the report back and I saw the initial draft, I saw some ideas that were from left field, said L.A. City Council member David Ryu. "I thought it was important to include every single idea because it needed to be comprehensive."
PILOT MAKES EMERGENCY LANDING ON CALIFORNIA FREEWAY
The idea has been met with ridicule from some tourists who said they would never visit another sign.
"For a new sign, that's for sure not a good solution. I don't think people would come," said Ksenija Pecaric, a tourist visiting the area from New Jersey.
Some visitors were open to the proposal, however, and did not immediately dismiss the idea.
"The first one is always the original, is always good, but when you think about Vegas … the Eiffel Tower … people go there and pretend it's the real one anyways," said Jason Chan, a visitor from Toronto.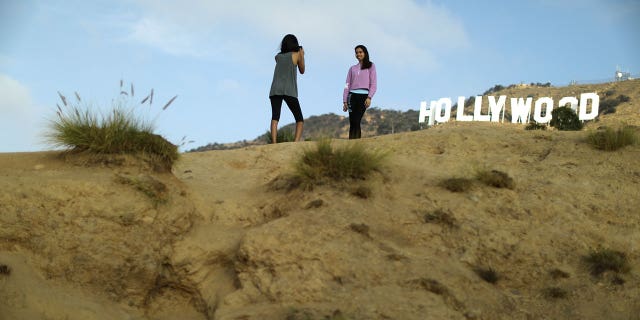 Meanwhile, residents living near the sign have been complaining about the volume of tourists for years, and say the traffic is only getting worse.
LAS VEGAS MAIDS WANT TO INSTALL 'PANIC BUTTONS' FOR WORKPLACE SAFETY
"[The issue] started really when GPS entered your mobile phone and it made it that much easier to find our area … Unfortunately it's been close to a decade-long problem," said Sheila Irani, a board member with the Hollywood United Neighborhood Council.
The L.A. City Council's report also offered a number of alternate solutions, including experimenting with paid parking and permit parking, and developing a visitors' center. In previous years, construction of a gondola giving rides up to the sign had been considered, as well as bus-shuttle transfers through the hills.
The report acknowledges the cultural side effects of a replica, saying, "One downside of this strategy is that it would take away from the history of the original Hollywood Sign and Hollywoodland. For educational and historical purposes, it may make the most sense to maintain only the original sign."
Modest improvements to stem the flow of tourists have been implemented in recent years, along with smoking bans to prevent the threat of wildfires in the area. Weight limits were also instituted to reduce the impact of cars on the neighborhood's narrow streets.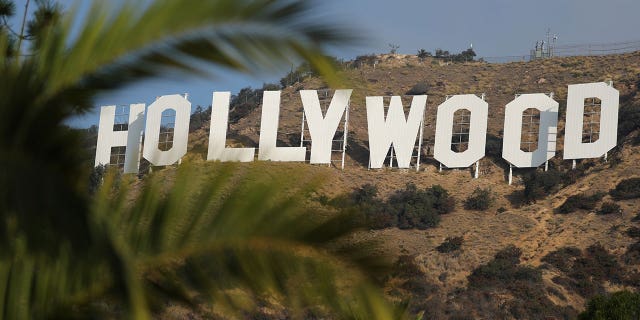 But Irani said tourists become awestruck upon seeing the sign, rendering them incapable of following basic traffic rules. Some stop in the middle of the street to take pictures and cause huge traffic delays.
"You have drones now, you've got people honking at one another, sometimes you still get a tour van that gets on their loudspeaker that announces that this person's house is this celebrity … these all are the types of things you didn't expect when you moved here 20 years ago, " said Irani.
FOLLOW US ON FACEBOOK FOR MORE FOX LIFESTYLE NEWS
The report is meant to offer comprehensive ideas for mitigating the problem, but no plans are currently in the works to start building another sign.
"Both the Hollywood Sign and our Griffith Park are being loved to death and we have to come up with a solution to help make them accessible, because it is a public park, " said Ryu.
Los Angeles Mayor Eric Garcetti has made it a priority to attract more tourists to the city, especially in the wake of the announcement it will host the 2028 Summer Olympics.
Currently around 45 million tourists visit L.A. each year.