New York crash victim text messaged that limo was in 'terrible condition' before accident killed 20
A limousine that crashed and killed 20 people in upstate New York on Saturday was reportedly in "terrible condition," and was a replacement vehicle after the group's rented bus broke down before reaching its destination.
All 18 inside the vehicle were killed, along with two bystanders after the 2001 Ford Excursion limousine – believed to be headed to a birthday party -- ran through an intersection and struck a parked 2015 Toyota Highlander outside the Apple Barrel Country Store.
The aunt of  Erin Vertucci and her new husband Shane McGowan, who were both killed in the crash, told the Washington Post her daughter -- who was not in the vehicle but was invited -- received a text message from the newlywed couple just twenty minutes before the deadly accident.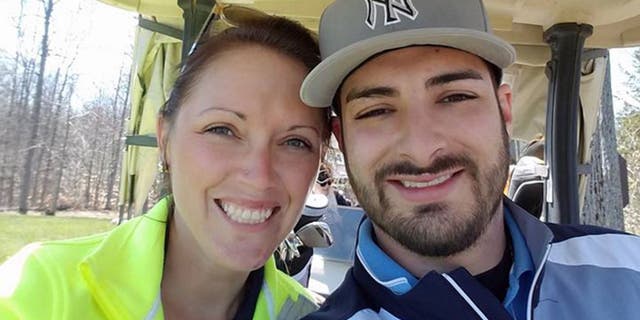 "The vehicle appeared in terrible condition," Valerie Abeling, the aunt told the Post, citing a text message.
Abeling also said her daughter remembered the group originally rented "some kind of bus," but was provided a limousine when the vehicle broke down before arriving at a brewery in Cooperstown, N.Y. according to the Post.
"These were friends just starting their lives, getting married and this is how it ended," Abeling told the paper. "It's a tragic loss of beautiful souls."
Among those killed were four sisters, whose aunt did not want to name publicly but described as "wonderful girls."
"They did the responsible thing getting a limo so they wouldn't have to drive anywhere," their aunt, Barbara Douglas, told The Associated Press on Sunday. "They were wonderful girls. They'd do anything for you and they were very close to each other and they loved their family."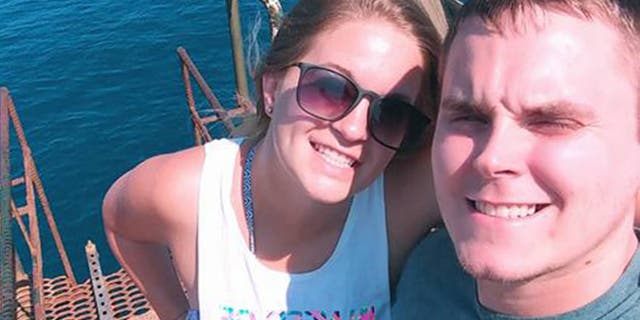 Rich Steenburg, 34, his 29-year-old brother Axel Steenburg and Axel's wife Amy all were in the limousine and died, the brothers' stepfather, Lester Andrews, told the New York Times.
"[Axel and Amy] rented the limo with some families," Andrews told the newspaper. "There's just a lot of confusion, so many people died."
The couple had tied the knot this past summer, according to Andrews.
Amy was one of the four sisters killed in the accident, the Times Union reported.
Abby and Adam Jackson, parents of two young children, also died in the crash.
"Archer, 4 years old, Elle, 16 months, tragically lost their parents, Adam and Abby, on October 6th in a horrific car accident," a GoFundMe page says.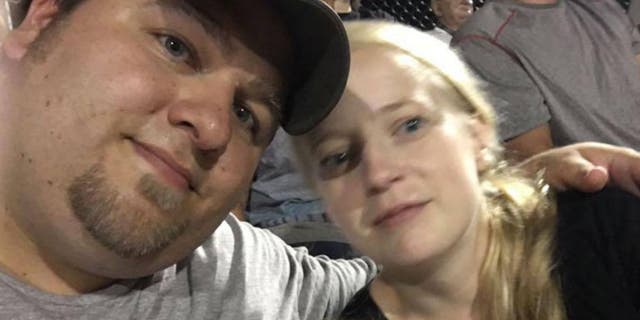 As of Sunday afternoon, authorities had not released the names of the victims pending next of kin notification, according to the Times Union.
The limousine was traveling southwest on state Route 30 in Schoharie, about 170 miles north of New York City and 43 miles west of Albany, when it went through the intersection with Route 30A and struck the parked Toyota Highlander.
The site of the crash is notorious for accidents and has a been a point of concern among local residents for years.
"More accidents than I can count," Jessica Kirby, managing director of the Apple Barrel Country Store and Cafe told the AP in an email. "We have been asking for something to be done for years."
The intersection underwent construction in 2008 following a deadly accident, Kirby told the AP.
Kirby said after the intersection was redone, several tractors have blown past the same stop sign that authorities say the limousine did on Saturday – and noted that heavy trucks have since been banned from traveling on the road.
Schoharie Town Supervisor Alan Tavenner told the Times Union of Albany that transportation officials attempted to make the intersection safer about seven years ago.
The improvements, however, didn't seem to work.
"There have been tractor trailers that have come barreling down that hill and it was a miracle they didn't kill somebody," Tavenner said.
"I honestly think it was a more dangerous intersection than it was before," he told The New York Times.
New York Gov. Andrew Cuomo called the "horrific" accident heartbreaking, and said he has "directed State agencies to provide every resource necessary to aid in the investigation."
National Transportation Safety Board Chairman Robert Sumwalt said Saturday's crash was the deadliest transportation-related accident in the U.S. since February 2009, when 50 people were killed after a Continental Airlines regional flight crashed into a house near Buffalo, N.Y.
He said an NTSB go-team arrived in the area Sunday morning to investigate the cause.
Kirby told the New York Times the "limo was coming down that hill probably over 60 miles per hour."
While there was no information Sunday on the limousine or its integrity, safety issues on such vehicles have arisen before -- most notably after a wreck on Long Island in July 2015 in which four women on a winery tour were killed.
They were in a Lincoln Town Car that had been cut apart and rebuilt in a stretch configuration to accommodate more passengers. The limousine was trying to make a U-turn and was struck by a pickup.
A grand jury found that vehicles converted into stretch limousines often lack certain safety features, and called on Cuomo to assemble a task force on limousine safety.
Limousines built in factories are already required to meet stringent safety regulations, but when cars are converted into limos, safety features are sometimes removed, leading to gaps in safety protocols, the grand jury wrote.
Fox News' Katherine Lam, Samuel Chamberlain, Zoe Szathmary and The Associated Press contributed to this report