Limousine crashes in New York, killing 20, after failing to stop at intersection, officials say
A limousine involved in a crash that killed 20 people in upstate New York Saturday failed to stop at an intersection seconds before the collision, officials said Sunday.
New York State Police First Deputy Superintendent Christopher Fiore confirmed that all 18 people in the limousine were killed, as well as two bystanders.
Fiore said the 2001 Ford Excursion limousine was traveling southwest on state Route 30 in Schoharie, about 170 miles north of New York City and 43 miles west of Albany, when it went through the intersection with Route 30A and struck a parked 2015 Toyota Highlander outside the Apple Barrel Country Store.
An aunt of one of the victims told The Associated Press the limousine was on its way to a birthday party when it crashed.
Valerie Abeling said newlyweds Erin Vertucci, 34, and Shane McGowan, 30 were among those killed. Abeling added that her daughter had been invited along but was unable to go.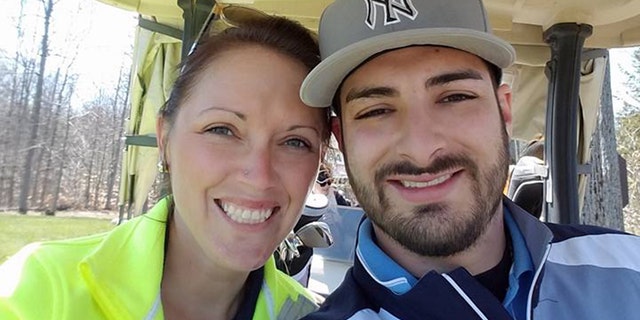 National Transportation Safety Board Chairman Robert Sumwalt said it was the deadliest transportation-related accident in the U.S. since February 2009, when 50 people were killed after a Continental Airlines regional flight crashed into a house near Buffalo, N.Y.
"My heart breaks for the 20 people who lost their lives in this horrific accident on Saturday in Schoharie," New York Gov. Andrew Cuomo said in a statement. "I commend the first responders who arrived on the scene and worked through the night to help. State police are working with federal and local authorities to investigate the crash, and I have directed State agencies to provide every resource necessary to aid in this investigation and determine what led to this tragedy."
"I join all New Yorkers in mourning these deaths and share in the unspeakable sorrow experienced by their families and loved ones during this extremely difficult time," Cuomo said.
Sumwalt said an NTSB go-team arrived in the area Sunday morning to investigate the cause.
The crash "sounded like an explosion," said Linda Riley, of nearby Schenectady, who was on a shopping trip with her sisters and had been in their parked car at the time at the store, which sits near the T-junction of Routes 30 and 30A.
When she got out of her vehicle, she saw a body on the ground and broken tree branches everywhere, she said. People started screaming.
Store manager Jessica Kirby told The New York Times that the limousine was traveling down the hill at "probably over 60 mph." Fiore told reporters Sunday that the road has a 50 mile-per-hour speed limit in the area of the intersection.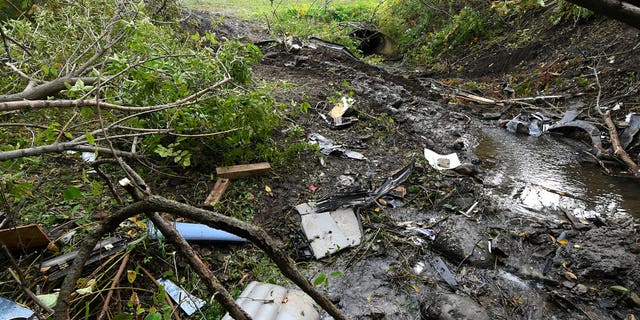 Local officials have previously said the intersection was dangerous, with the potential to cause a deadly crash. Schoharie Town Supervisor Alan Tavenner told the Times Union of Albany that transportation officials attempted to make the intersection safer about seven years ago.
The improvements, however, didn't seem to work.
"There have been tractor trailers that have come barreling down that hill and it was a miracle they didn't kill somebody," Tavenner said.
"I honestly think it was a more dangerous intersection than it was before," he told The New York Times.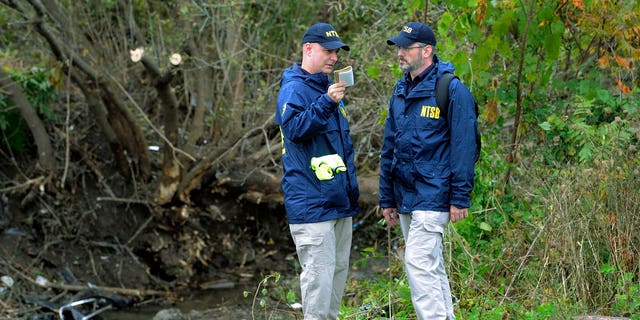 "We've had three tractor-trailer type vehicles — they come down that hill too fast, they go through our parking lot and they end up in a field behind our business," Kirby said.
Apple Barrel released a statement Saturday on its Facebook page thanking first responders. The store said it will be open on Sunday.
"As you may be aware, there was a horrific accident in front of our business today [Saturday]. First, we want to thank all of the emergency services that responded. We are so thankful for all of you," the store said, adding that their "hearts and prayers go out to everyone" involved in the fatal crash.
There was no information Sunday on the limousine or its integrity. But safety issues on such vehicles have arisen before, most notably after a wreck on Long Island in July 2015 in which four women on a winery tour were killed.
They were in a Lincoln Town Car that had been cut apart and rebuilt in a stretch configuration to accommodate more passengers. The limousine was trying to make a U-turn and was struck by a pickup.
A grand jury found that vehicles converted into stretch limousines often don't have safety measures including side-impact air bags, reinforced rollover protection bars and accessible emergency exits. That grand jury called on Cuomo to assemble a task force on limousine safety.
Limousines built in factories are already required to meet stringent safety regulations, but when cars are converted into limos, safety features are sometimes removed, leading to gaps in safety protocols, the grand jury wrote.
The Associated Press contributed to this report.