Ciera Breland disappearance: Husband's lawyer says case will stall if cops focus on him
A year after Ciera Breland vanished, husband Xavier Breland remains 'person of interest,' according to police
An Indiana mom is still missing a year after she vanished the same week that she reportedly planned on leaving her husband, who police said is still a person of interest in her disappearance.
Ciera Breland, 31, hasn't been seen since 7:17 p.m. on Feb. 24, 2022, when a surveillance camera recorded her outside her mother-in-law's home in Johns Creek, Georgia, for a delivery.
Since then, there have been several targeted searches and evidence was collected inside her mother-in-law's home, but police said there weren't any updates, as of Tuesday, although the investigation is "very active."
Breland's husband, Xavier Breland, remains a "person of interest" in the case, according to police, but no charges have been filed against him in connection with Ciera's disappearance.
ILLINOIS NURSE REBECCA BLIEFNICK SHOT DEAD, COPS SEARCH ESTRANGED HUSBAND'S HOUSE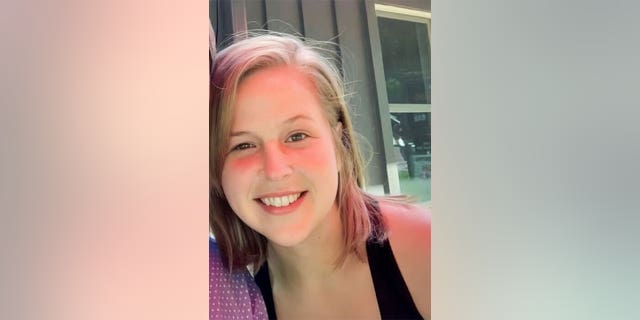 Xavier's lawyer, Bryan Howard, told Fox News Digital, "There won't be any movement in this case if they only focus on him. He didn't do anything."
Xavier reported his wife missing on Feb. 26, 2022, from their Carmel, Indiana home and told police that she left their house around 10 p.m. the night before, possibly to go to a local CVS, and never returned.
His story changed two days later when he told his stepchildren "that somebody took her" and vowed to find her during an emotional Zoom call that was shared with Fox News Digital.
FLORIDA STUDENT-ATHLETE TOLD POLICE HER COACH SAID 'KILL YOURSELF' A MONTH BEFORE SUICIDE
"Somebody kidnapped my wife," he told one of his kids at the end of the call. "You know what it means when you kidnap an adult? She's not coming home, bud."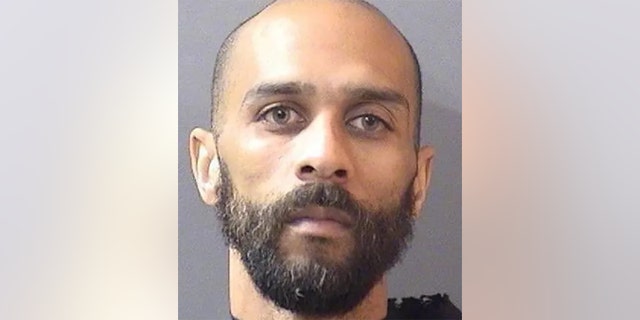 The FBI has said there's no evidence Ciera ever came back to Indiana from their trip to Georgia, where she was visiting family with Xavier, their 5-month-old baby and their dog.
Her mom, Kelly Locklair, said her daughter had no intention of returning to Indiana.
The couple stayed with Xavier's mother from Feb. 14, 2022 to Feb. 24, 2022, which was revealed in court documents from a civil dispute between Xavier's mom and Xavier's sister that were obtained by Fox News Digital.
Law enforcement cut the carpet and mattress in Xavier's mom's home on April 21, 2022 as part of their search, according to court documents from the familial civil dispute.
FIVE HIGH-PROFILE DEFENDANTS WHO TOOK STAND IN THEIR OWN TRIALS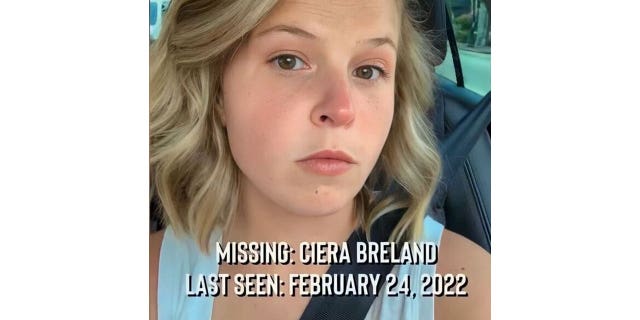 Ciera's mysterious disappearance is part of a documentary on Investigation Discovery, in which her family said she was making plans to leave Xavier, but she was worried he would get joint custody of their baby if they got a divorce.
SWEET POTATO REPORTEDLY HELPS MASSACHUSETTS POLICE CRACK 2011 TODD LAMPLEY MURDER COLD CASE
Her family has been concerned since she went missing because she left behind her son, her beloved dog, personal phone, work phone and a burner phone, as well as her ID and credit cards.
Family members have said that she had the burner phone to contact them in case of an emergency.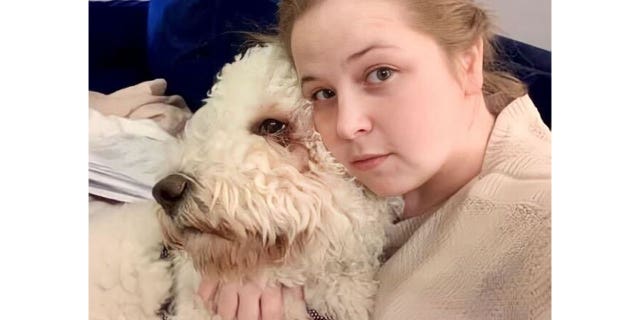 Xavier has a criminal history that includes a felony burglary charge conviction in 2005.
On Feb. 28, 2022, two days after he reported Ciera missing, he was hit with an unrelated weapons charge for "an accidental discharge of a firearm" in his home, according to court documents.
LOUISIANA WOMAN ARRESTED AFTER POLICE FIND METH, PUPPIES INSIDE ICE CREAM TRUCK
Police discovered he had an outstanding warrant for aggravated stalking in Coweta County, Georgia, where he was accused of hiding a tracker inside his daughter's stuffed animal to track his ex-wife during a custody battle.
A jury cleared him of those charges in August 2022, and he was extradited from Georgia back to Hamilton County, Indiana on the weapons charge last month.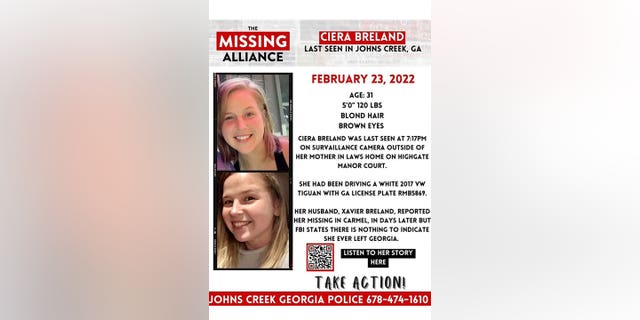 He has since posted bond and told the judge at his hearing that he "wants to get his life back."
True Crime Replay, a nonprofit focused on helping survivors of crime and families of missing persons, has been working with Ciera's family for the past year by spearheading awareness campaigns and creating missing person flyers.
Gabby Morgan, who heads the nonprofit, said on her podcast The Missing Alliance, "Families are the unsung trauma victims in the world of missing person and true crime."
"Ciera's parents have not only the burden of having no answers to their daughter's disappearance, but of also caring for her son," Morgan said. "We won't stop until we find what happened to Ciera."
CLICK HERE TO GET THE FOX NEWS APP
There's a $10,000 reward for information in the case. Anyone with details about it is asked to call the Johns Creek Police Department at 678-372-8046, the Carmel Police Department at 317-571-2580, Crime Stoppers of Central Indiana at 317-262-TIPS (8477), the Georgia Bureau of Investigation tip line at 1-800-597-TIPS (8477) or the FBI at 1-800-CALL-FBI (225-5324).