World Cup: A Guide To Curitiba, An Urban Planning Jewel And 'Model City' Of Brazil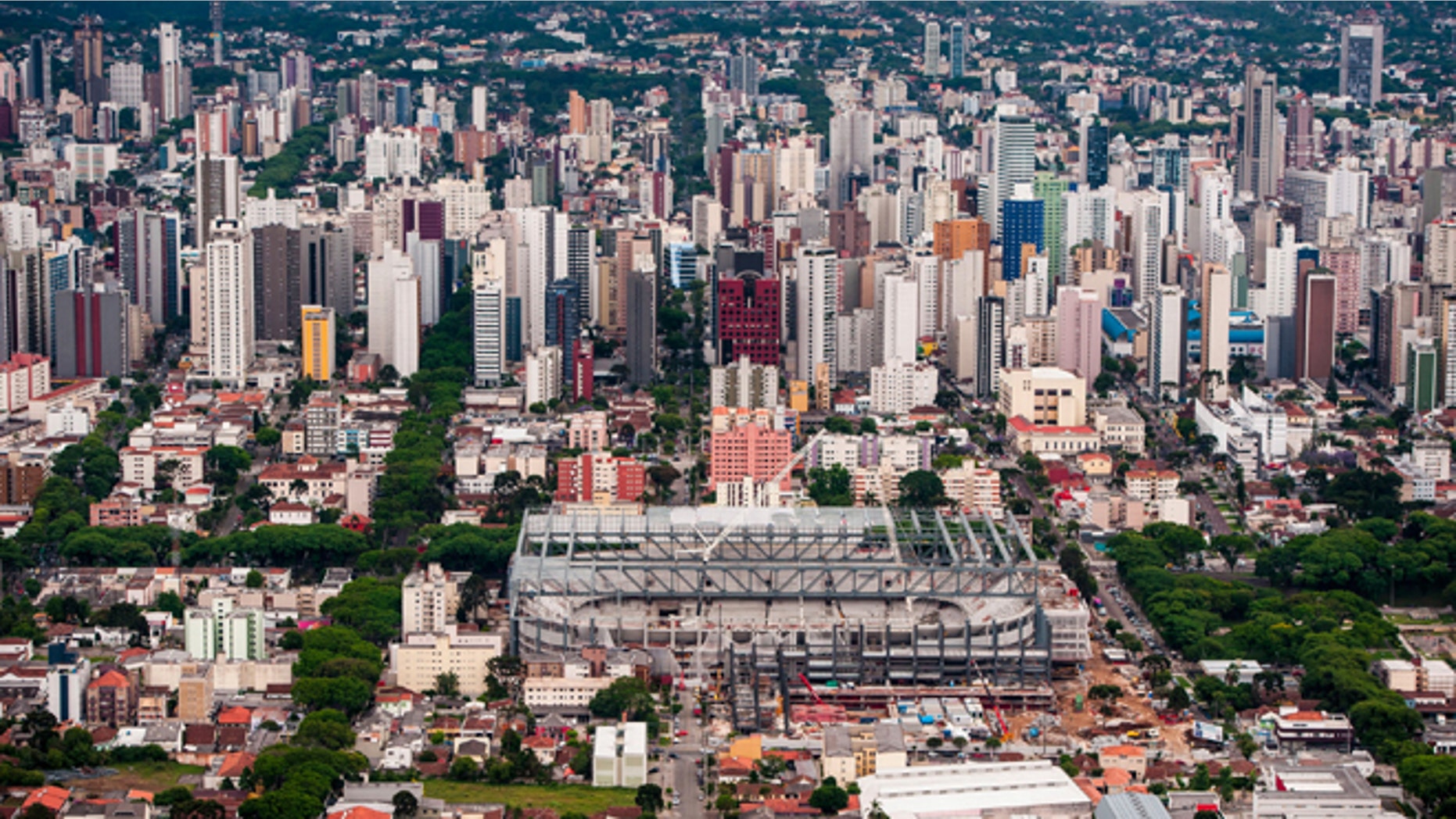 The 2014 World Cup is right around the corner, and thousands of tourists will soon flock to Brazil for the games, as well as all the culture, beauty and excitement that the host country has to offer. To give travelers – and anyone interested in Brazil – a sense of the possibilities, Fox News Latino has compiled a concise list of things to do, places to stay, what to eat and more for each of the 12 cities that will host World Cup matches. Here is your quick guide to Curitiba.
Curitiba
The Town: One of Latin America's most innovative cities, the capital of the state of the Paraná is a well-planned mix of economic power with responsible development and modern planning, which includes a revolutionary bus rapid transit system and use of green space. Curitiba has been a model that cities from Bogotá to New York have looked at for inspiration when implementing their own designs. Along with its famed layout, the city is also known as a bastion of culture thanks to a large wave of European immigrants in the early 20th century and a slew of attractions such as the Opera de Arame (a theater all built with glass and iron wires) and the poignant Oscar Niemeyer Museum, designed by the famed architect himself.
The Stadium: Much like the city itself, Curitiba's Arena da Baixada is known as one of the country's best and most modern stadiums. Originally constructed back in 1914 and renovated in 1999, the home pitch of Atlético Paranaense has the classic feel of an English stadium like Old Trafford but the next set of renovations has given it a more modern feel. These include a series of improvements in facilities and the addition of rows of extra seats parallel to the pitch. This will result in an increased capacity of 40,000, with the stadium set to welcome four World Cup matches.
Weather: Located in southern Brazil on a highland plateau, Curitiba is Brazil's coldest state capital, with temperatures in June and July averaging in the low 50s. The winter months are typically damp and foggy, and the city actually received some snow just last year.
What To See: Curitiba's combination of urban development with natural beauty is nowhere more apparent than at the striking Wire Opera House (Ópera de Arame), where the steel and transparent polycarbonate-covered structure is accessed via a bridge over a lake and the entire building is surrounded by lush vegetation and waterfalls in an area that used to be a quarry. If you're in the mood for even more natural vegetation, the gorgeous botanical gardens are also a good place to visit.
The Jardim Botânico Francisca Maria Garfunkel Rischbieter – named after the pioneering urbanist who greatly contributed to the urban planning of Curitiba – is a treasure trove of native plants. Its greenhouse, made of iron and glass, was inspired in London's Crystal Palace.
The museum named after Brazil's most famous architect, Oscar Niemeyer, is nested in a wooded area named after Pope John Paul II and shows works from a host of Brazilians artists. Finally, if you're just looking for an overall view of the city, the 360-foot tall Panoramic Tower provides travelers with a 360-degree view of Curitiba.
Where To Stay: The city's swankiest place to lay your head is the five-star Bourbon Curitiba Convention Hotel, which offers plus rooms, a heated swimming pool, a cigar lounge and its own 99 Brasserie Café restaurant. The also five-star Mabu Curitiba Business Hotel might have business in the name but its luxurious accommodations and two top-class restaurants aim to keep all types of guests happy. For those who want a known brand, both Radisson and Sheraton have locations in the city.
Where To Eat: Curitiba's European immigrants have given the cuisine in the city a strong continental feel. Best known for its Italian classics – think veal Parmigianino with homemade pasta – the Famiglia Fadanelli restaurant is a local favorite. Manu, headed by Curitiba's star chef Manoella Buffara, is the hottest restaurant in town with offers three tasting menus in three price ranges nightly. Here some of the highlights include bobó de camarão – a manioc paste flavored with dried shrimp, coconut milk and cashews – and the Sunday chicken, a sort of chicken pot roast. And if you're feeling hungry for a burger, try the award-winning Madero and pair your sandwich with a brew from the large beer menu.
Where To Drink: If you can't get a ticket to a World Cup match, you may consider heading to Aos Democratas, which besides being rumored to have the best draft beer in town is also a great place to watch games and hear local fans gossip. Inspired by the culture of Brazil's urban slums, Flor da Favela attracts couples and students who get together for a bottle of beer and some good food. If live music is your thing, head to Wonka bar, which is a classic club in old downtown and features some of the town's best bands.
Day Trip: A short bus ride from Curitiba takes you to Paranaguá, the state's oldest city. This is a town where Curitiba residents head in the summer to vacation along the coast, but in the winter the town gets a little sleepy so you can wander the colonial streets almost by yourself — you shouldn't have any problem booking a hotel if you decide to stay overnight.
Follow us on twitter.com/foxnewslatino
Like us at facebook.com/foxnewslatino