Sheila E. clarifies she is not performing at Prince tribute concert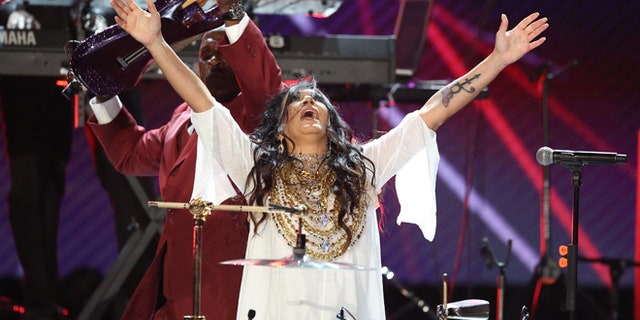 Sheila E. wants to clear the air: She is not performing at an upcoming Prince tribute concert.
The drummer and ex-fiancé of the late Prince released a statement to Page Six stating that she is not scheduled to perform on October 13th as reported by the Minnesota State Arts Board earlier this week.
"In these months after Prince's passing there is still much being sorted out and discussed. Among them are performances and tributes which have taken place and planned among many different groups and organizations," Sheila E. said in her statement. "It is appreciated that each of us; family, friends and fans find ways to display our respect and admiration for one who gave so much to so many. In the course of the days, months and years ahead I like many of you will continue to honor Prince in various ways. I thank you all for your consideration, love and support of me, all of the Paisley Park families, and the Legacy of Prince now and in the future."
The Minnesota State Arts Board said in a newsletter that the tribute concert will be at the new U.S. Bank Stadium in Minneapolis and will "feature members of the iconic Prince family." Morris Day and the Time, Sheila E., The Revolution and New Power Generation were named in the newsletter.
L. Londell McMillan, a longtime attorney for Prince who is helping manage the estate's entertainment assets, told The Associated Press on Wednesday that the appearances haven't been confirmed.
McMillan says an announcement of the concert lineup will come out after Labor Day.
The Associated Press contributed to this report.