Sheila E. denies reports she is fighting with Prince's family over estate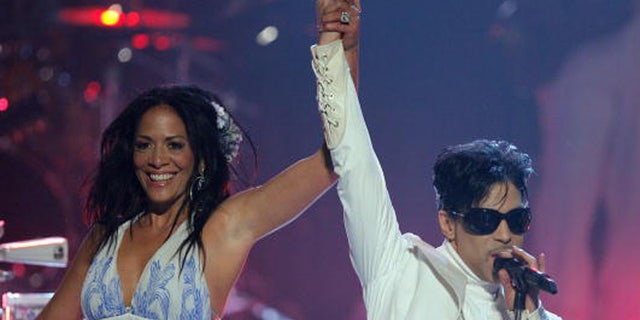 NEWYou can now listen to Fox News articles!
Prince's longtime friend and ex-fiance Sheila E. just wants to protect the legacy of the beloved musician and make sure no one exploits his music or money.
She also wants to clear her name.
The singer is forcefully denying reports that she is fighting with Prince's sister Tyka over his money or estate — for which there is no will.
According to her rep, via TMZ, Sheila E has deep concerns that vultures will look for opportunities to profit from the "Purple Rain" icon.
She added that Sheila E, whose full name is Sheila Escovedo and is Mexican descent, has "received no compensation nor will accept compensation" from anything relating to Prince's death.
The statement echoes what the musician told Fox News Latino soon after his sudden death last week.
"I came [to Minneapolis] to help out with the arrangements," she said, "and to honor him in the way he would have wanted."
She also told FNL that the hundreds of songs that Prince recorded, but never released, should remain "in the vault."
"Prince always did what he wanted to do. He had accomplished what he wanted to musically. He worked with whomever he wanted, and if he had wanted those released, he would have released them," she said.
Like us on Facebook
Follow us on Twitter & Instagram