Lionel Richie opens up about daughter Nicole's adoption: 'You changed my life'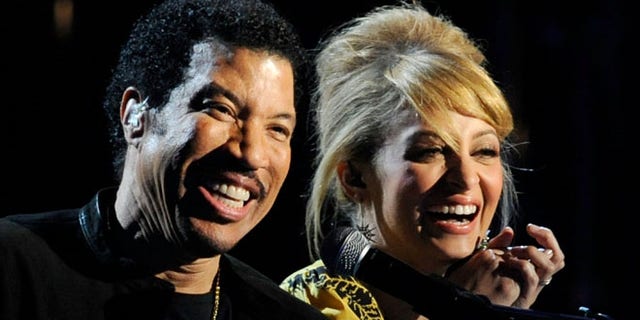 Lionel Richie says his life changed at a Prince concert.
The "All Night Long" singer recalled that he was at a concert of the late singer when he laid eyes on a 2-year-old girl playing the tambourine on stage.
The little girl was Nicole. And she eventually became his daughter.
In the Huffington Post series "Talk to Me," Richie said he knew Nicole's biological parents – Peter Michael Escovedo, a Mexican-American musician who briefly played with him, and Karen Moss, the executive assistant to Escovedo's sister, musician Sheila E. – and found out that they were going through some financial difficulties.
"I think we decided that ... what we'll do to kind of give you some stability was we'll be like legal guardians, but nothing more," Richie told his daughter in the series.
But the stability for the young girl eventually became permanent when Richie and his then-wife Brenda Harvey Richie decided to adopt Nicole.
"I remember you had abandonment issues for obvious reasons. You'd been handed around to every relative in the family," he said. "I remember what I said to you. I said, 'I'm never, ever going to leave you.'"
With that promise, Richie then realized that he had more to live for than just his music, which at this point was at a career high.
"I think you...changed my life a great deal in terms of softening my heart, because everything up to that point was about songwriting and the business and touring," he said. "All of a sudden I found something that I could actually fall in love with that was never going to leave me. How about that?"
Like us on Facebook
Follow us on Twitter & Instagram