Nicolas Cage could be on the hook for spousal support after split from estranged wife, legal expert says
Nicolas Cage just might have to pay for damages in the dissolution of his nuptials to Erika Koike, one month after filing for an annulment of their four-day marriage.
"If the parties had gotten together and agreed that they wanted an annulment, the odds of getting one would be increased dramatically," family law attorney Steven Mindel told Fox News. "But, the fact that she doesn't want the annulment, means that it's going to be very difficult for Nicolas Cage to get an annulment without giving her something that she wants in return. And usually, that would mean Nicolas Cage is going to have to pay her a lot of money to accept the annulment."
NICOLAS CAGE FILES FOR ANNULMENT 4 DAYS AFTER GETTING MARRIED: REPORT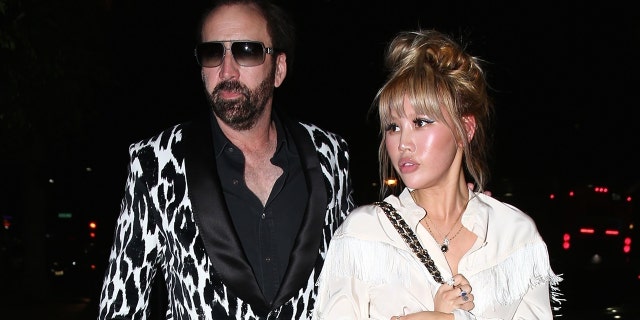 The 55-year-old actor reportedly claimed in court documents that he was led astray by Koike because she didn't disclose "the full nature and extent of her relationship with another person." He also says she didn't disclose her criminal history – which he says should void the marriage completely due to fraud on Koike's end, a position Mindel believes would likely be scoffed at in court.
NICOLAS CAGE CLAIMS HE WAS TOO INTOXICATED TO 'UNDERSTAND' HS MARRIAGE TO ERIKA KOIKE: REPORT
"Most of the time, the court is going to be like, 'Dude, you should have done your homework.' It's almost like it's buyer beware," said Mindel.
Despite Cage also citing his inability to coherently agree to a marriage with Koike, 34, because he was too intoxicated to "understand" what he was doing, Mindel acknowledges that the "Gone in 60 Seconds" star might have an ace up sleeve – since the State of Nevada tends to favor the breadwinner in many divorce cases and Cage is a Las Vegas resident.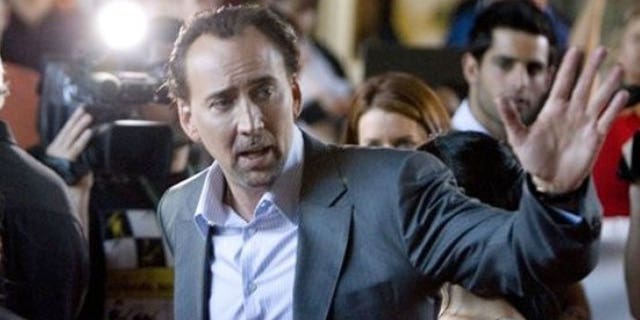 "Nevada is generally thought of as being a favorable state for the advantaged spouse – and this case, Cage would be the advantaged spouse," Mindel explained. "At the end of the day, what I see happening is; I see them going to a private, retired judge and cooler heads will ultimately prevail and they will calmly and quietly resolve their difference – and he will compensate her for the injuries that she believes that she has sustained by this short-term marriage, and this will go away."
NICOLAS CAGE'S UP-AND-DOWN CAREER COULD BE A SIGN HE'S DOING SOMETHING RIGHT 
Last week, Koike responded to Cage's request for an annulment with a demand of her own. The makeup artist filed legal documents in Nevada agreeing to a divorce, not an annulment – and claimed that she be entitled to spousal support due to lost career opportunities during her relationship with Cage. She also claims that the actor's allegations against her have caused irreparable damage to her reputation, according to TMZ. Mindel told us that he understands her argument, but wonders if there are other motives.
"I suspect that her request for spousal support is just a veiled disguise – that what she really wants is money from Nicolas Cage because she feels injured," he said. "She married Nicolas Cage, she believed that they were really both able to form the intent to get married, and now he's dumping her after four days. So, she's saying, 'I've been injured, I want money to compensate me for my injuries,' much like somebody that gets into a car accident and gets hurt."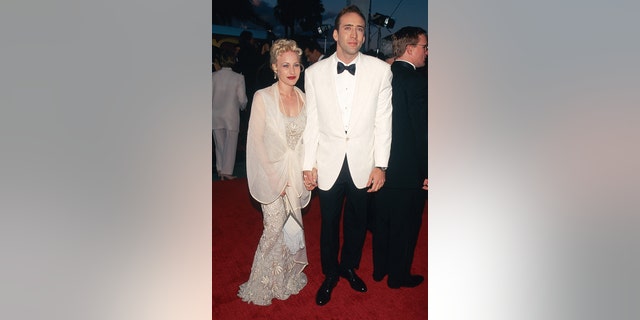 NICOLAS CAGE IS 'THRILLED' WITH HIS NEW FILM 'MANDY' COMPARED TO HIS OTHER FILM, '211'
However, Mindel maintains that where Cage might be in an uphill battle with the court is if Koike's attorneys choose to depose Phil York, the reverend who officiated Cage and Koike's marriage and is reportedly "dumbfounded" and "shocked" that Cage chose to cancel the marriage.
"His testimony is going to be critical. For Nicolas Cage it's going to be very difficult because the person who performed the wedding has made public statements that Cage seemed sober enough or not too drunk for him to marry."
Mindel continued: "If Nicolas Cage's position is I want an annulment because I was unable to form the intent to get married, then, of course, you could depose anybody – any witness, the parking lot attendant, everybody is going to be deposed if there's enough money involved in it."
Cage's split from Koike marks the Academy Award-winner's fourth failed marriage, and Koike's second. He previously was married to Patricia Arquette from 1995 to 2001.
CLICK HERE TO GET THE FOX NEWS APP
Following their split, he started dating Lisa Marie Presley. The pair wed in August 2002, but they filed for divorce just three months after their secret wedding in Hawaii, according to People.
Cage went on to marry Alice Kim, a waitress working at a restaurant he frequented, in 2004. They had a child together named Kal-El. Kal-El was Cage's second child after Weston, who was born in 1990 to the actor's then-girlfriend Christina Fulton.
Fox News' Mariah Haas contributed to this report.