Kaley Cuoco shows off her abs after sweaty workout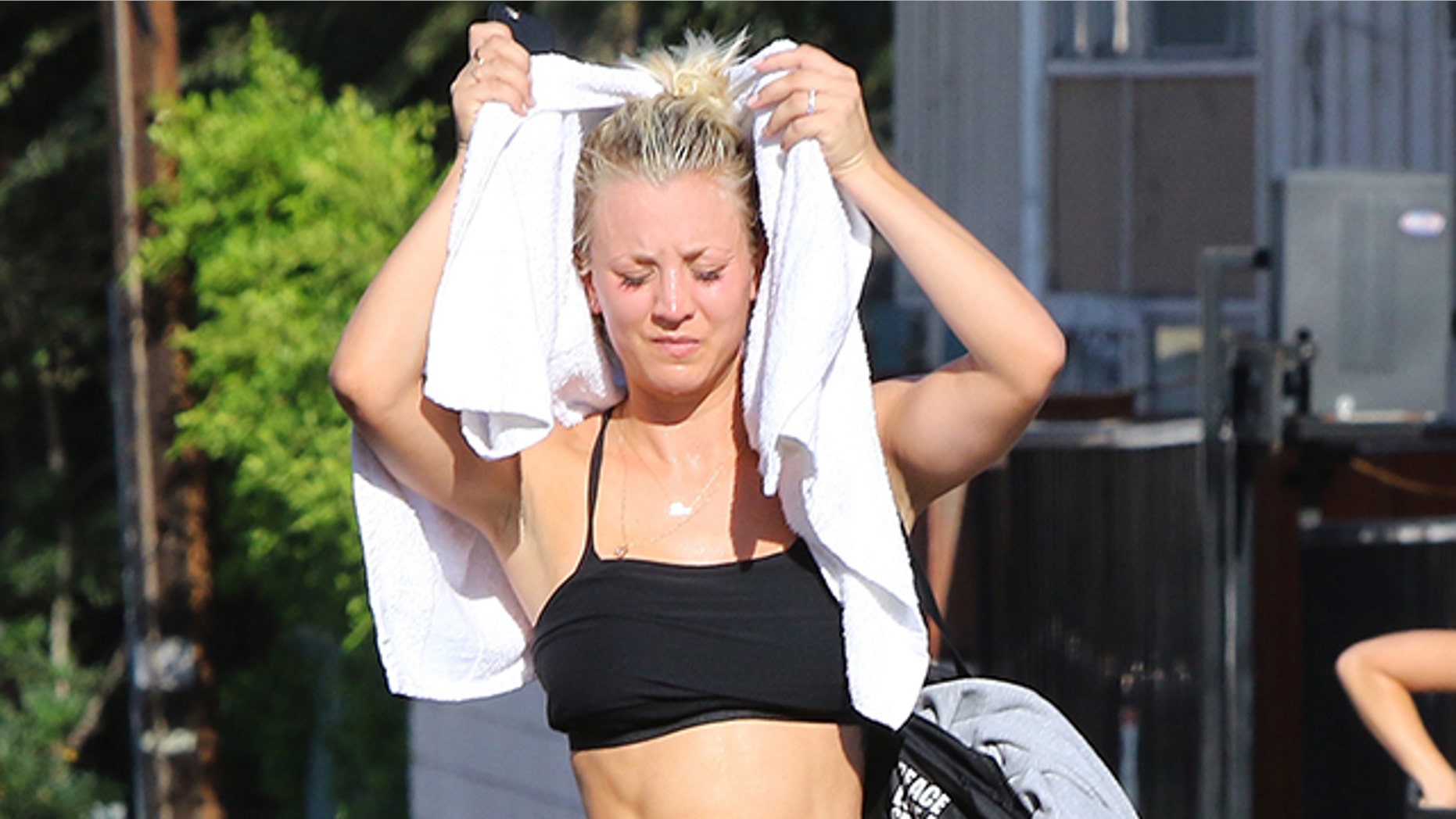 Kaley Cuoco isn't letting the current humid Los Angeles weather stop her from getting her work out on.
The 29-year-old "Big Bang Theory" star showed off her incredible abs in a black sports bra and comfy basketball shorts on Monday, after perspiring her way through a yoga class in Studio City, California.
Check out a makeup-free Kaley flaunting the results of her obvious gym time.
WATCH: Kaley Cuoco Shoots Down Divorce Rumors -- Keep on Trashing Our Marriage