Jennifer Lopez, Ben Affleck part 2? Publicist says singer has history of returning to exes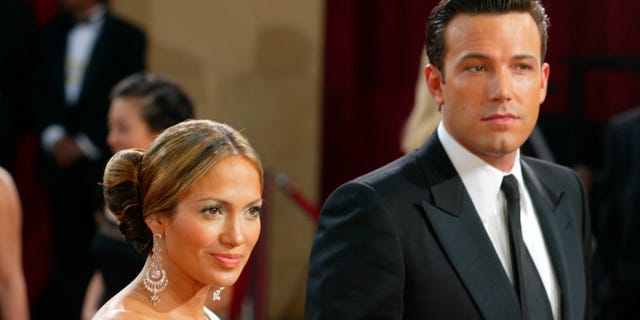 Jennifer Lopez's former publicist suggested he wouldn't be surprised if the superstar ended up in the arms of former flame Ben Affleck.
Rob Shuter, who represented JLo during her breakup with Affleck and now is host of VH1's "The Gossip Table," told New York magazine that Lopez has a long history of going back to her exes.
However, these days Lopez is rumored to be hot and steamy with Casper Smart, the backup dancer she left last year. The two have been spotted together the past month.
And while that could mean the "On the Floor" singer isn't canoodling with Affleck just yet – her former publicist hasn't ruled out that possibility in the future.
"Jennifer, historically, has had a pattern of going back to past romances," Shuter said. "She dated Marc, she broke up with him, she fell head over heels with Ben Affleck, and then when they broke up, she ran back to the arms of Marc, and within months they were married."
He said rumors that Lopez and Affleck are communicating again could be true.
"Would it surprise me if they talk to each other? They've got each other's emails and phone numbers," he said. "Would it surprise me if someone reached out, in the same way that regular people do? I'd send a text or an email saying, "Gosh, I read in the newspaper, I'm pretty sorry."
Affleck and his wife, Jennifer Gardner, announced they were splitting last month, following months-long rumors that they were living separate lives. They have three children.
But while the split has caused a media firestorm, the two never generated the same public fascination that Lopez and Affleck, long known as Bennifer, did when they were together. Shuter said that could be why the rumors of another Bennifer are stirring up now.
"They were a gorgeous couple who played into the attention. They gave us a lot of access to photograph them," he said. "When he was on a boat, rubbing cream on her fantastic bottom… That's why those two exploded in the press."
Like us on Facebook