Jennifer Lopez so sexy it's illegal: Moroccan PM will investigate singer's controversial concert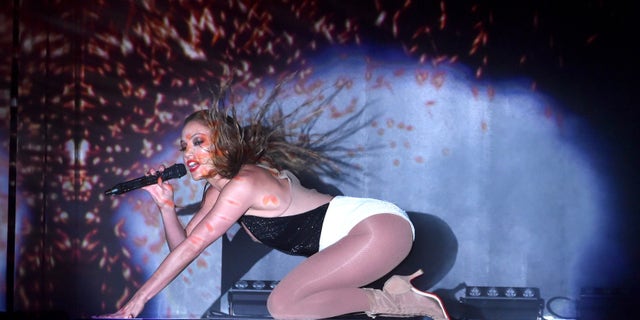 Jennifer Lopez's sexy concert in Morocco late last month is still causing headaches for the country's Islamic leaders.
According to TMZ, the country's Prime Minister Adbelilah Benkirane is investigating Lopez's sexually charged show at the Mawazine music festival in Rabat.
Benkirane says the singer's provocative moves should have not been shown on TV because they violate the country's religious morals. He is threatening legal action against JLo and the people responsible for the broadcast.
An educational group is already suing the "Booty" singer, claiming her skimpy outfits and provocative show "disturbed public order and tarnished women's honor and respect," according to TMZ.
If found guilty, Lopez and the show's promoter could facing 1 month to 2 years in prison. But it's highly unlikely Lopez would ever be extradited if she is convicted.
Lopez's May 29 performance in Rabat has been marred with controversy after it was broadcast on 2M public TV network – which airs all the Mawazine music festival concerts with a five-second delay.
Islamic members of the ruling Justice and Development Party called it "unacceptable" and a "breach of public decency."
The concert has also led to calls for the resignation of the country's communications minister.
Like us on Facebook
Follow us on Twitter & Instagram