Jennifer Lopez's cleavage helped create Google's image search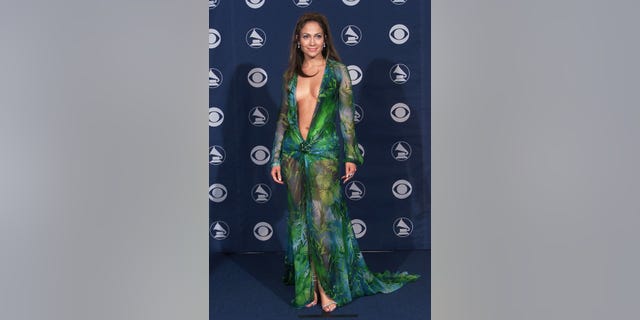 It seems fitting that Google's image search was created 15 years because of the Internet's demand for more pictures of one of the most infamous cleavage shots off all time.
That's right, Jennifer Lopez's side-boob bearing, green floral dress she wore to the 2000 Grammy Awards generated such an enormous hunt for photos that Google created its image search to help JLo-starved fans see her in the revealing ensemble.
"At the time, it was the most popular search query we had ever seen," Google executive chairman Eric Schmidt said, according to Business Insider. "But we had no surefire way of getting users exactly what they wanted: JLo wearing that dress. Google Image Search was born."
Before the image search, Google users looking for Lopez's cleavage-and-tummy bearing Versace dress had to blindly click on one of the 10n links the search engine brought up in order to find a picture of her barely there gown.
Last June, the Bronx-born performer sported a similar outfit to her Grammy dress at a concert in her hometown. This time, however, Lopez's outfit didn't cause quite the stir her award show gown did…maybe because Kim Kardashian was busy "breaking the Internet" with her own undressed antics.
After more than 15 years, celebrities still dominate the top 10 list of Google image searches with Selena Gomez, Justin Bieber and Miley Cyrus all making the list.
But who grabbed the top spot: Funny Pictures. And let's be honest, who doesn't love a good cat meme?