Jennifer Lopez's sexually charged Morocco concert leads to calls for minister resignation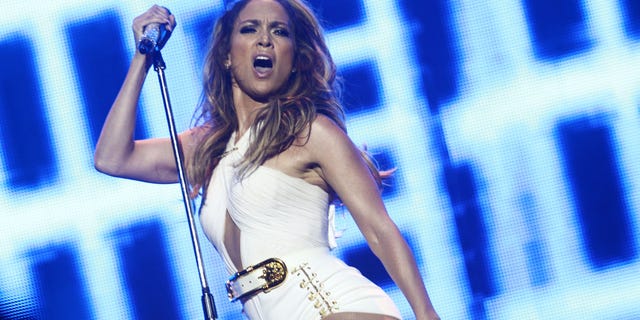 NEWYou can now listen to Fox News articles!
Jennifer Lopez's controversial concert in Morocco over the weekend could be costing one person his job.
The pop singer's sexually charged show at the Mawazine Festival in Rabat disgusted Islamic leaders, who called it "unacceptable" and a "breach of public decency." It has now led to calls for the country's communication minister to resign, according to BBC News.
Morocco's minister of communication Mustapha Al-Khalfi has been criticized for allowing the concert to air on public television and people want him out.
Local newspapers said he has rejected the calls for his resignation, BBC News reported.
"Jenny from the Block" performed in front of more than 160,000 people at the festival, which was transmitted – with a short delay – on the 2M public TV network to the delight of fans.
While Lopez did tone down the show somewhat to make it more sensible to Muslims, it was not enough for many. She offered the same format as she does in other shows with lots of wardrobe changes that showed plenty of skin.
A number of members of the ruling Justice and Development Party have reportedly requested that a meeting be held by the education, culture and communications committee of parliament to determine why the show was broadcast.
Al-Khalfi, speaking on Twitter after the show, said he planned to contact 2M TV's ethics committee to discuss the issue.
"What was broadcast is unacceptable and goes against broadcasting law," he added.
Pharrell Williams also performed during the weekend and Usher, Placebo and Marroon 5 are scheduled to take the stage as well.