'Charlie's Angels' star Cheryl Ladd on her relationship with God: 'It has gotten stronger and deeper'
Cheryl Ladd's latest gig is heaven-sent.
The 67-year-old, best recognized for playing Farrah Fawcett's on-screen sister in "Charlie's Angels," is happily diving into her latest role in the streaming series "Malibu Dan the Family Man." The comedy, which tells the tale of a talk show host [David A.R. White] and his family, is available on Pure Flix, which produces "wholesome movies and entertainment to feel good about."
'CHARLIE'S ANGELS' STAR CHERYL LADD SPILLS SHOW SECRETS
Ladd spoke to Fox News about her fond memories from "Charlie's Angels," how faith plays a role in her life and what has kept her motivated to continue spreading her wings as an actress.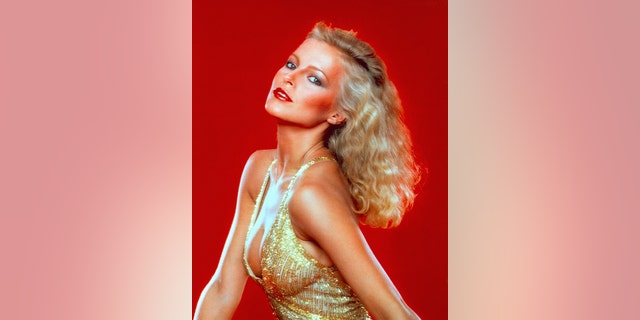 Fox News: Looking back at your time on "Charlie's Angels," were you ever worried about the idea of replacing Farrah Fawcett?
Cheryl Ladd: Oh absolutely! When Aaron [Spelling] first asked me to do it, I said no thank you. I was quite intimidated by it all and I really didn't understand what they were going to do to try to replace Farrah. He looked at a lot of other girls, but he had wanted me from the beginning. So he asked me to come in and talk to him. He asked me, "Why don't you want to do this?" I said, "I don't know, what would I play? Because nobody could go in there and try to replace Farrah. That is not going to work."
He said, "What do you mean?" I said, "I don't know, maybe if the character could be funny." He then said, "She could be funny. She could be like the rookie who makes a lot of mistakes but tries really hard. … And people do cheer for the underdog. … What if she's Jill's little sister? That way the whole country can still love Jill. And they'll love you because you're her little sister." I thought that's it. I know who to play now.
Fox News: What's one memory you have filming the series that still sticks out to you?
Ladd: So much of the time Jaclyn [Smith] and I were sitting around waiting for the next scene. We spent our time talking to each other. I remember her constantly talking about wanting to be a mother because my daughter Jordan was 2 when I started the show. So she was often on the set with us.
FARRAH FAWCETT'S PAL TELLS ALL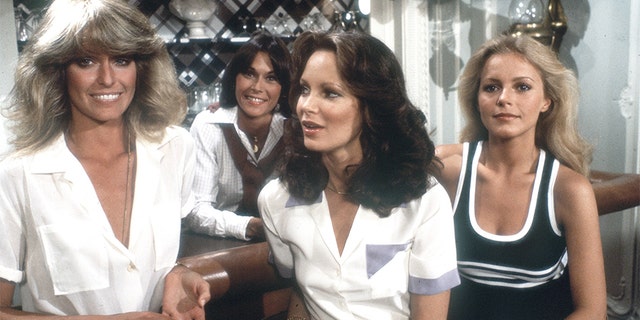 Jaclyn and I talked about being mothers. She wanted to be a mother so bad. She would ask me all about it. She was just adorable with Jordan and so sweet with her. I remember that so vividly. Jaclyn and I are still very good friends. As a matter of fact, I'm going to see her in a little while! I remember that and being mooned by David Doyle.
Fox News: You can't just end the story there.
Ladd: *laughs* We were filming in Hawaii. It was after a long week and it was the last scene of the evening. … None of us had an ounce of energy left. We were just cooked and could not get through this scene. We couldn't make any sense of it. It was just awful. And the director was scratching his head going, "I don't know what I'm going to do. We're never going to get this scene right. These girls are just over it!"
David, who was off-camera was like, "That's OK, I'll fix it. Just say action." Then he turned around, dropped his drawers and mooned us! They took a photo of us seeing it and it's hilarious. It's one of my favorite, favorite things ever. And we got some energy! We started laughing and then we got through the scene.
Fox News: What was your initial impression of Jaclyn Smith?
Ladd: I remember seeing her for the first time on set. She came in fresh out of the shower. Her hair was still damp — not an ounce of makeup on. And yet she was jaw-droppingly beautiful. I mean, just ah! And yet she was so sweet.
'CHARLIE'S ANGELS' STAR JACLYN SMITH REFLECTS ON BATTLING BREAST CANCER
Fox News: What has kept you motivated as an actress over the years?
Ladd: I just really enjoy my craft. I'm actually enjoying it now more than ever because I'm not in that leading lady box thing. And as you get older, you have a lot more life to bring. A lot more experience. And how you look isn't nearly as important. … And I've had a rich life and have had different experiences in comparison to someone who's in their 20s. I'm a very different person from the girl I was in many ways. But in some ways, I'm still that girl too. … The parts are more interesting. I guess I'm less self-conscious and just able to be… really involved with the characters.
I think with young… actresses, especially if they are attractive, you're fit into a little box. You're expected to be perfect with perfect hair, perfect skin, perfect clothes and a perfect figure. And I don't feel that at all anymore. I don't have to look perfect all the time. And I don't want to play characters that are perfect. I want to play characters who are real people and imperfect, like me.
Fox News: You previously had the chance to meet Grace Kelly. What was that like?
Ladd: Fantastic. We were at a television festival in Monte Carlo. She and I were just chatting and it was just wonderful. When we got back home, my husband said, "I think you should do the Grace Kelly story." I just laughed right out loud. I'm like what? He said, "I saw the two of you. Look at how you carried yourself and look at how she carried herself. You should do it." So we did it and he produced it.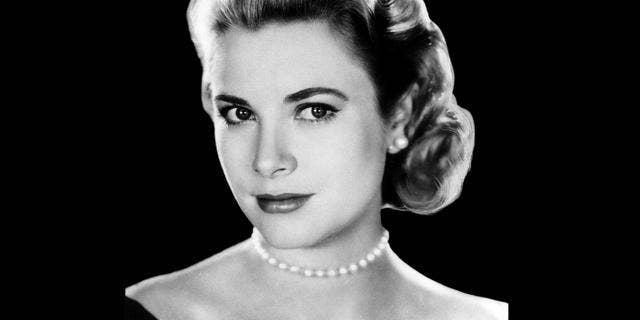 I loved playing that part. She's an extraordinary woman. Unfortunately, right when we were about to start filming, she died. So we postponed it for several months in honor of her. It was hard. It was intimidating in a different way. But it was even more touching.
Fox News: Your daughter Jordan is now an actress. Did you give her any advice?
Ladd: I don't have to give her any advice. We just worked together actually in a Lifetime Christmas film. … It was the second time. And it's just wonderful. We have such a fantastic relationship now. We're over that mother-daughter struggle that seems to happen when things get bumpy together sometimes. Now we're just best friends who adore each other and are there for each other.
Fox News: What drew you to the role of Pamela Marshall in "Malibu Dan"?
Ladd: I just thought she was such an interesting character. I thought I would enjoy playing her. And I thought this was a hilarious series. It was just adorable. So it drew me on several levels. And David [A.R. White] is such a wonderful actor and delightful to work with.
Fox News: How is "Malibu Dan" different from anything else that's out there for streaming?
Ladd: It's very much a family. I think for a parent it can sometimes be difficult to find something you can all watch together these days. This is a really safe place to go. And it's just really funny.
Fox News: The series comes from Pure Flix, a faith and family streaming site. How important has it been for you to be a part of family-friendly programming?
Ladd: I've always been very about family and about children. … I have three grandchildren now, so family is extremely important to me.
CLICK HERE TO GET THE FOX NEWS APP
My husband and I just had our 38th wedding anniversary, so it's right up my alley. And I just think it's important to show what a family, a healthy family, is all about. Even though they're a little quirky and a little funny and a little odd *laughs* they're still a wonderful, loving family. And I think you don't see enough of that on television.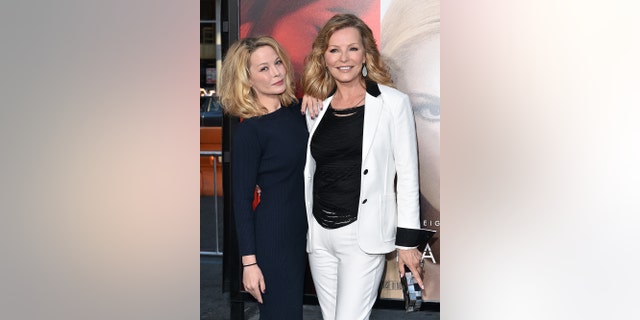 Fox News: What's the secret behind your lasting marriage?
Ladd: Marrying the right person *laughs*. We started out as friends. Throughout the ups and downs, ins and outs, good and bad, we're still good friends who really just love each other. We're very fortunate.
Fox News: How does faith play a role in your life?
Ladd: I'm an avid churchgoer. I have a personal relationship with the Lord since I was a child. I just think it has gotten stronger and deeper as the years go by.