'Charlie's Angels' star Jaclyn Smith reflects on battling breast cancer, TV show past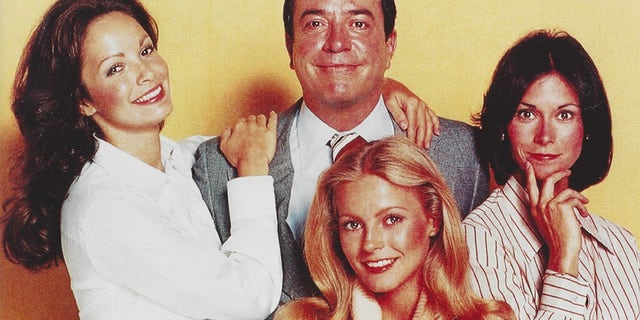 NEWYou can now listen to Fox News articles!
Jaclyn Smith believes her latest move is heaven-sent.
The 72-year-old actress, best known for playing sultry private eye Kelly Garrett in the hit '70s series "Charlie's Angels," has teamed up with Sears to sell her popular namesake fashion line, designed "with all women in mind."
The clothing collection used to be sold exclusively at Kmart. Now, the star has teamed up with sister-retailer Sears for a larger rollout of her beloved brand, which was launched 33 years ago.
And Smith has plenty of reasons to celebrate these days. The star, who was diagnosed with breast cancer in 2002, overcame the illness successfully and has been enjoying life with her husband, two children, as well as a beloved granddaughter.
Still, Smith can vividly recall the moment when her heart suddenly stopped.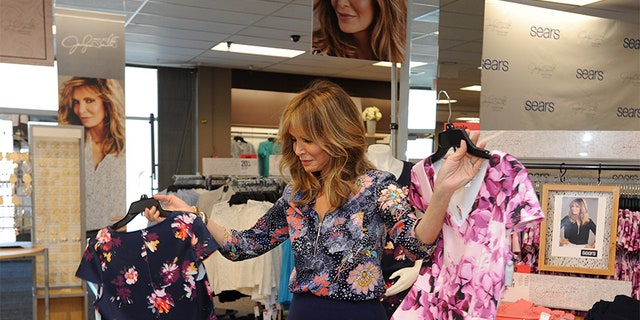 "I can remember [that moment] with my doctor," she recalled. "My first question was, 'Will I be here for my children?' And he said, 'Absolutely. You got this early, we'll take care of it.' Did it affect our whole family? Yeah. They were in denial. I looked like the healthiest person in the world.
"My mother, it was difficult for her. She would think, 'Why my daughter and not me?' But we got through it. You go towards the fear. And when you educate yourself, you realize there's so much progress for treatments. We've moved so far ahead from when I had it."
Smith said being surrounded by family and friends helped her cope.
"I had a girlfriend who went through breast cancer and she was... by my side. I didn't go to an appointment without her. I was lucky… My first reaction was to take my breasts out. But it made sense for me to have a lumpectomy. [My husband] was there for me, as was my doctor."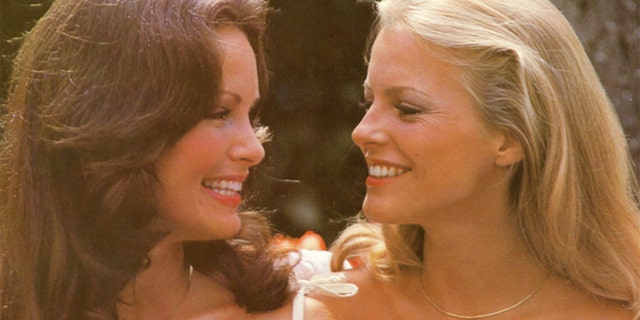 Smith continues to cherish fond memories from her times on "Charlie's Angels."
"We had laughs, we had so many laughs," said Smith. "Angels in chains, being chained together. Eating lunch together. It was an education and it was eye-opening because each girl was so unique with her own personality and style. And these are my friends today. That bond is what I really remember.
"The friendship is what I treasure from that. The friendship. Aaron Spelling was so dear to me. He's somebody I miss. He was a personal friend, as well as the producer of that show and the creator. We've lost some people. John Forsythe, what a gentleman. David Doyle. And of course Farrah [Fawcett]. It's bittersweet to think back."
Smith is grateful that fans have stayed loyal to the show's legacy and have welcomed her stylish offerings over the years with open arms. Her styles start at $10 and feature "elegant essentials" like knits, blouses and "celebration dresses," all available online.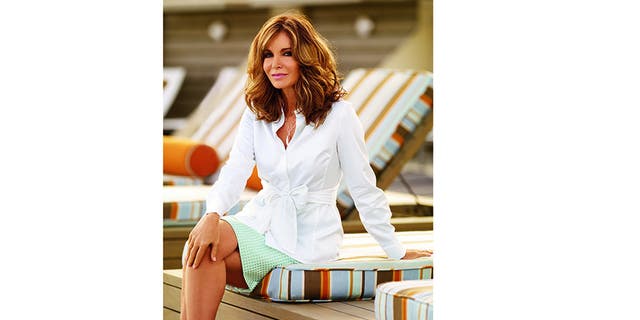 "I feel appreciative that people have responded to that and associate value with me," said Smith. "I think our success is that we really put our hearts into it, but we can bring it at a lower price point.
"To make women feel good, that in itself is a true accomplishment… It's gratifying for me… I feel that I made that promise. It gives purpose and dignity to what we do."
Smith has continuously been hands-on in the development process, she said.
"I think when women feel pretty, they exude a confidence and feel better about themselves," said Smith. "And I think my line, yes its classic, but we're still very much on trend. We analyze trends every season and we encourage our customers to make it their own… And with that philosophy, your money goes further.
"I've had wonderful ideas for the design and creative aspect, but I really had a wonderful education from Sears in the business aspect. Today's it's much easier to know your customer because of social media and the response we get from that… So we're in constant contact with them… We get constant feedback from them and see what they want."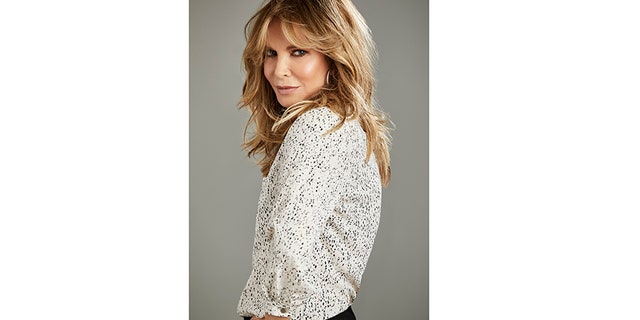 Back in 1985, Smith was one of the first celebrities to launch a fashion brand, a decision she was hesitant to make at first.
"I was under contract with Max Factor at the time and they didn't want me to do it," she explained. "They felt it wasn't my customer. And I did turn it down at first. I thought, 'Well, I never shopped at Kmart for clothes.' But [Kmart] said, 'Please, take a meeting.'
"So I went in, I saw a line of clothes they did and it was beautiful… I felt this was something I wanted to do. I just came out of 'Charlie's Angels' and it was a way to give back, to reach all those people who kept our show on the air for five years. Give them beautiful clothes at affordable prices. I knew it would be a challenge… After 33 years, I am so glad and grateful I am working for a very morally conscious company."
Today, Smith is looking forward to what the future holds for her, both professionally and personally.
"I'm grateful and thank God every day," she said. "I have a wonderful husband, two children that are thriving and I have a granddaughter… she's the light in our lives.
"Being a mother has been the most important thing in the world to me. But having a granddaughter, it's pure joy. I'm just having fun. I really have no complaints. It might sound Pollyanna, but I'm really a lucky girl. And at my age, life is busy!"