Wife of Florida man dismembered after delivering Uber Eats sends message to accused killer
Uber Eats driver Randall Cooke's body parts were found in several trash bags
EXCLUSIVE: The wife of a Florida man who was murdered and then dismembered while making an Uber Eats delivery says the accused killer will "burn in hell for eternity."
Randall Cooke, 59, was making his last delivery April 19 at the home of MS-13 gang member Oscar Solis in Holiday when police believe he was dragged inside and killed in an attempted robbery.
"Why did he have to take an angel?" Kathy Cooke told Fox News Digital of Solis, who has been charged with felony murder and robbery for the grisly slaying.
"He's going to burn in hell for eternity. God will take care of him. God is with me," the widow said in a phone interview, her voice cracking with grief.
'DEMONIC' FLORIDA MAN MURDERS, DISMEMBERS UBER EATS DRIVER FOR 'NO REASON': SHERIFF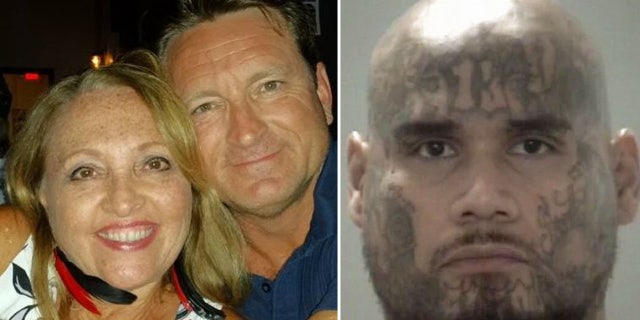 Kathy, 64, said she immediately knew in her gut her husband was in trouble shortly after his last text to her. At about 6:49 p.m., he told her that he was making his last stop near their home in Holiday.
"What we had was beyond love. It was a connection in our souls and in our hearts."
The pair, who had been together for more than decade, talked and texted constantly, so she called a little after 7 p.m. when she did not hear from him. Both his phones went straight to voicemail.
"I knew something was wrong right then and there," she said. "If you're an Uber driver, you have two phones and a charger. I called the police."
Detectives obtained the address of Cooke's last job from Uber and drove to the home on Moog Road.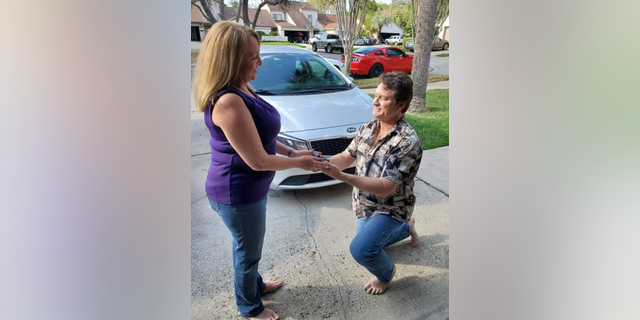 Solis' roommate provided surveillance footage that showed Cooke standing at the door as several seconds passed without anyone answering, then the feed cuts out, Pasco County Sheriff Chris Nocco said Tuesday at a press conference.
FLORIDA MAN CHARGED WITH KIDNAPPING, SEXUALLY BATTERING DOORDASH DRIVER
The day after Cooke vanished, Solis was captured on the footage carrying trash bags outside the home. Inside the bags were pieces of Cooke's body, police said.
"This was satanic. This was evil," Kathy said. "They took a beautiful soft soul."
She called MS-13 members "the most horrible cartel gangster devils."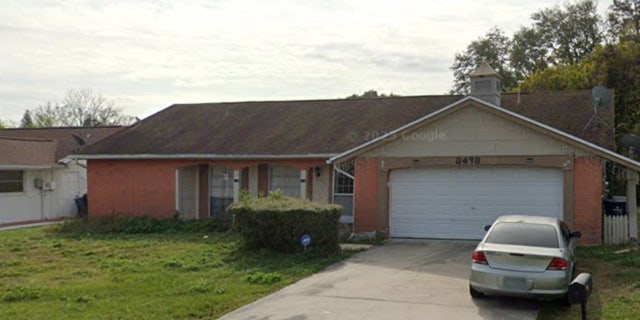 Solis, who has a lengthy and violent rap sheet, moved to Florida from Indiana in January after he was released on parole.
Nocco described the crime as "demonic" and said Solis "killed him for no reason."
While the affidavit says investigators believe Solis dragged Cooke into his home to rob him, this made little sense to Kathy.
"Uber drivers don't carry cash on them. It's ridiculous," she said.
Cooke's blood, wedding band and car keys were found in the home.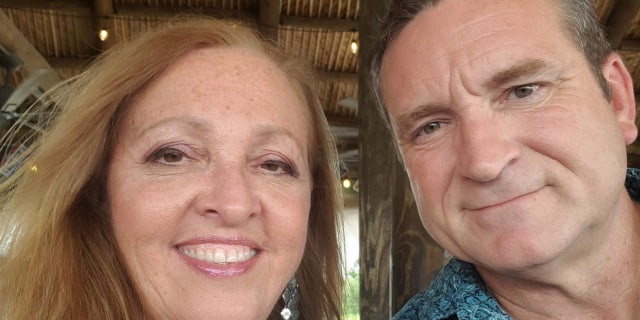 Kathy said the last week has been a blur. She could not recall which day police told her they had found her husband.
"I came into the house and broke down on my hands and knees screaming at the top of my lungs," she recalled. "My mind circuited it out and wouldn't accept it."
HUMAN BONES FOUND IN SUBMERGED CAR IDENTIFIED AS MISSING FLORIDA MAN LAST SEEN IN 2006
Kathy learned that his body parts were found in trash bags from the news before police had a chance to inform her.
Authorities have not shared the gruesome details of his death, and she is waiting on the results of an autopsy report.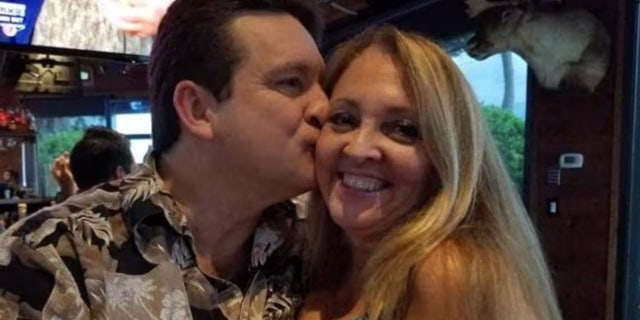 "His blood pressure was really high because of what he had to endure probably fighting this big man," she speculated. "I'm hoping he had a heart attack first."
The couple met at a restaurant 11 years ago, shortly after Kathy's prior marriage ended in divorce.
"I told him I had a wall up because I'd just gotten out of a 30-year marriage," she recalled. "He said, 'That's OK, I'll climb over the wall to get you.'"
That was exactly what he did. He also became the most loving stepfather to her two children, Brittany and Melany Dzoba, she added.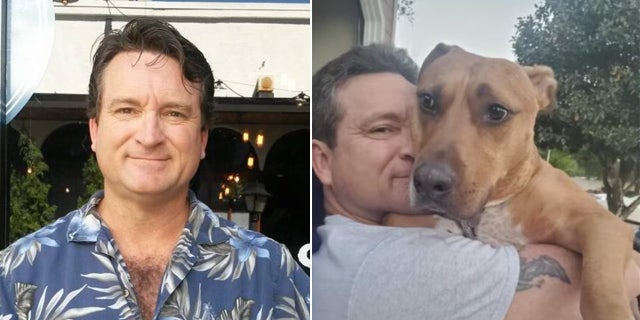 "He would tell them how much he loved them and how proud he was of them," said Kathy.
Cooke was a talented graphic designer who did Uber Eats deliveries on the side. Kathy said she does not know how she is going to survive financially without his income.
Although Kathy works at a boutique shop in Tarpon Springs, Cooke was the family's breadwinner.
CLICK HERE TO GET THE FOX NEWS APP
A GoFundMe was launched Monday to help Kathy and her daughters with funeral and living expenses.
"We loved to go to the beach, to the park, and to a little place called Ms. Vicki's and watch the birds and enjoy each other," she said. "What we had was beyond love. It was a connection in our souls and in our hearts."