'Demonic' Florida man murders, dismembers Uber Eats driver for 'no reason': sheriff
Indiana ex-con Oscar Solis, who police said is MS-13 gang member, tried to rob Randall Cooke: affidavit
"Demonic" MS-13 gang member Oscar Solis murdered and dismembered a Florida Uber Eats driver for "no reason," officials said at a press conference Tuesday.
"This was a horrific crime of passion," Pasco County Sheriff Chris Nocco told reporters. "What he did is demonic, but at the same time, we couldn't answer the question why."
"This person killed him for no reason."
Randall Cooke, 59, vanished April 19 after sending his wife a text that said he was completing his last delivery near their home in the city of Holiday, north of Tampa. She never heard from him again.
FLORIDA MAN CHARGED WITH KIDNAPPING, SEXUALLY BATTERING DOORDASH DRIVER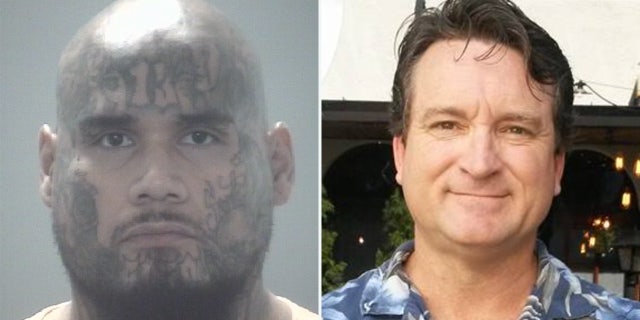 She reported him missing, and Uber Eats provided authorities with his last known location on Moog Road.
Detectives visited the home April 21 and spoke to the suspect's roommate, who provided video surveillance that showed Cooke approaching the door at 6:55 p.m. on April 19; there was no immediate answer, then the feed cuts out, Nocco said.
Solis was seen carrying trash bags outside the house the day after Cooke disappeared, and investigators were given permission to search the contents.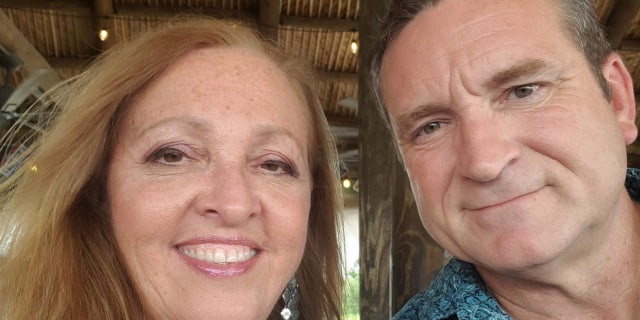 "What we found inside of some of those trash bags was human remains," Nocco said.
Solis, who has a lengthy rap sheet, was initially arrested for failure to register as a felon in violation of his parole in Indiana.
FLORIDA 'KILLER CLOWN' ADMITS TO 1990 MURDER
He moved to Florida in January, taking over his father's room in the house where the alleged murder occurred.
His father, who no longer lives at the home, remotely ordered the food delivery for him, Nocco said.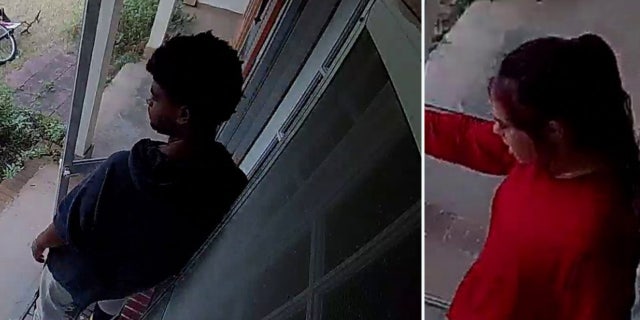 Detectives believe Solis pulled the victim into his home and attempted to rob him, then killed him and attempted to conceal his remains, according to an arrest affidavit.
HUMAN BONES FOUND IN SUBMERGED CAR IDENTIFIED AS MISSING FLORIDA MAN LAST SEEN IN 2006
Investigators found blood, Cooke's wedding band and his car keys inside the home. Solis, who was already locked up on the parole violation, was arrested again for felony murder and robbery.
"You're talking about a very violent individual that Indiana released and sent down to Florida," said Nocco, rattling off a list of Solis' previous crimes, including battery, burglary, assault and possession of stolen auto parts.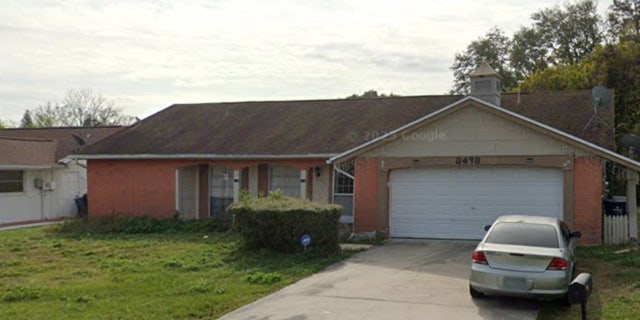 "Now, we have a hardworking guy, a loving husband who is no longer with us," the sheriff said.
Cooke appears to have married Kathy Cooke in 2020, and the couple's Facebook pages feature numerous photos of them together.
The slain man's Facebook page says he ran a website-building business called Matrix Design.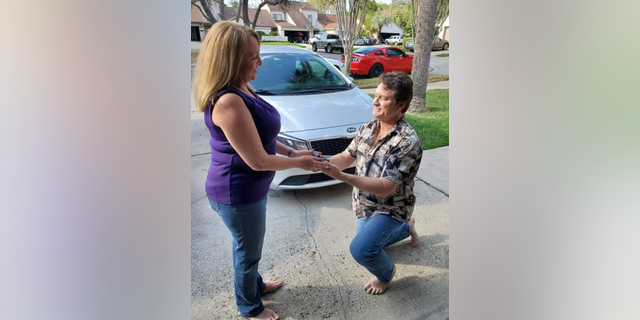 Detectives are asking for the public's help in identifying a woman and man who left Solis' home shortly before the victim arrived.
These individuals are not in trouble, Nocco said, but may have information that is useful to the investigation. A lawyer for Solis couldn't immediately be identified.
CLICK HERE TO GET THE FOX NEWS APP
Anyone with information is urged to contact the Pasco Sheriff's Crime Tips Line at 1-800-706-2488 or go to PascoSheriff.com/tips/.