Tiny Camera Not Spotting Trapped Idaho Miner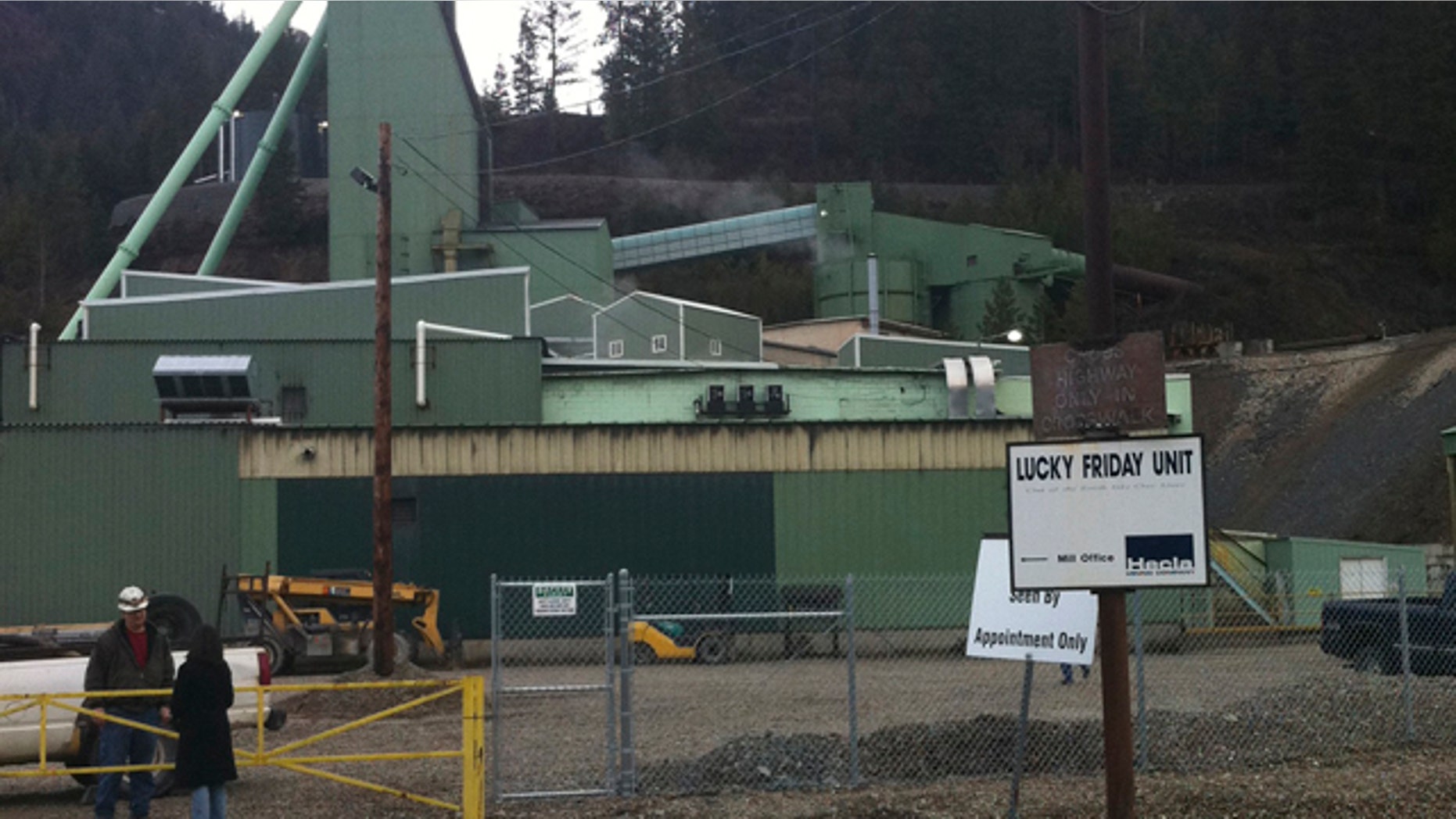 SPOKANE, Wash. – A tiny camera inserted into open space behind tons of collapsed rock and debris found no sign of a missing Idaho silver miner on Wednesday as rescuers drilling through a wall of rock made slow progress in reaching the "void" where they hope he survived a cave-in.
The effort to rescue Hecla Mining employee Larry "Pete" Marek stretched into a fifth day after a tunnel collapsed in the Lucky Friday Mine last Friday and trapped him a mile underground.
The company is drilling through a 220-foot wall of rock in an effort to reach Marek, and rescuers drilled through 30 more feet by Wednesday afternoon, for a total of 54 feet since Monday.
"We've had no word from the miner yet," said Melanie Hennessey, a spokeswoman for Hecla Mining Co.
The tiny camera was sent through a 180-foot hole created by a diamond-headed drill late Tuesday. The camera is designed to identify clogs in plumbing pipes and is not capable of immediately giving a large-scale view of the open space, said Melanie Hennessey of Hecla Mining Co.
The camera provides images from such a small area at a time that rescuers are not sure how large the open space is, she said.
A second drill hole is allowing Hecla to pump fresh air into the void, the company said. Hecla is considering starting a second, 182-foot long rescue tunnel as a precaution in a rescue effort that has involved equipment issues and dangerous conditions.
Rescue teams initially used a remote-controlled digging machine called a mucker to advance 39 feet into the collapsed area, leaving them perhaps just 35 feet from the open space. But unstable conditions prevented workers from safely shoring up that tunnel's walls, so they had to begin excavating the new tunnel.
Rescuers worked more than a mile underground for 12 hours at a time.
It was unclear if Marek, a 12-year Hecla employee, had communications equipment at the time of the accident, said Hecla spokeswoman Stefany Bales. He likely carried water, his lunch pail and protective equipment.
Marek and his brother, Mike, had just finished watering down blasted-out rock and ore when the ceiling collapsed about 75 feet from the end of the 6,150-foot deep tunnel, the company said. Mike Marek, who was working at the opposite end of the collapse, escaped unharmed.
The Marek family has not commented. Federal officials said many family members work at the mine.
Hecla is the largest silver producer in the U.S. The Coeur d'Alene, Idaho, based company currently produces silver from two mines, Greens Creek and Lucky Friday, which has been operational since 1942.
The mine, in the forested Bitterroot Mountains of the Idaho Panhandle's Silver Valley, has reported no fatalities dating back to 2000, according to a Mine Safety and Health Administration database. The federal regulator has cited the mine for various violations in the past.
Reports on file with MSHA show the company has reported a dozen roof falls of various sizes since 2008, with a total of three workers injured.
The Lucky Friday has numerous safe rooms, where miners can escape fire and other dangers. But there are none in the area where Marek was working, Bales said.
One of the nation's deepest hard-rock mines, the Lucky Friday is already more than 6,100 feet deep and Hecla Mining has announced plans to dig to nearly 9,000 feet. That will allow the company to find richer veins of silver, which at $40 per ounce is selling at its highest prices in years.
The mine employs about 275 workers and 100 contractors. Working in tunnels that are hot and wet, miners drill holes in the rock faces, blast them to rubble and then drive the rubble to the surface to be processed. Underground temperatures are often over 100 degrees.
The Silver Valley has been the nation's largest source of silver for more than a century, with more than 1 billion ounces produced.
But the region was hit hard by foreign competition in the 1980s, and only a handful of mines and a few hundred miners remain in one of the most economically depressed regions of Idaho. The Lucky Friday, Galena and Sunshine mines have survived into modern times, although the latter two have operated sporadically. Mining remains among the best-paying jobs in the region.
The last miner to die on the job in the Silver Valley was former University of Montana football star Tim Bush, 29. He died of blunt force trauma after he was hit by a falling slab of rock in the Galena Mine in June 2009.
These days, the Silver Valley is among the nation's largest Superfund sites, with toxic metals pollution that the Environmental Protection Agency says will take decades and hundreds of millions of dollars to clean.