All construction work at New York City's John F. Kennedy International Airport has been temporarily halted after two construction workers died there Monday when they became trapped in a trench, the airport's operator says.
In a statement to Fox News Digital, the Port Authority of New York and New Jersey said it is "conducting a thorough investigation and will be cooperating with all other investigative agencies."
"At the time of the incident, workers were relocating utility lines in the vicinity of [the] cogeneration plant to support the increased energy needs of the JFK redevelopment project," it said. "The temporary safety standdown remains until safety reviews have been conducted."
The Port Authority said it received a report around 11 a.m. Monday of "two workers trapped under construction rubble at JFK International Airport."
TWO WORKERS DIE AFTER BECOMING TRAPPED IN TRENCH AT NEW YORK CITY'S JFK AIRPORT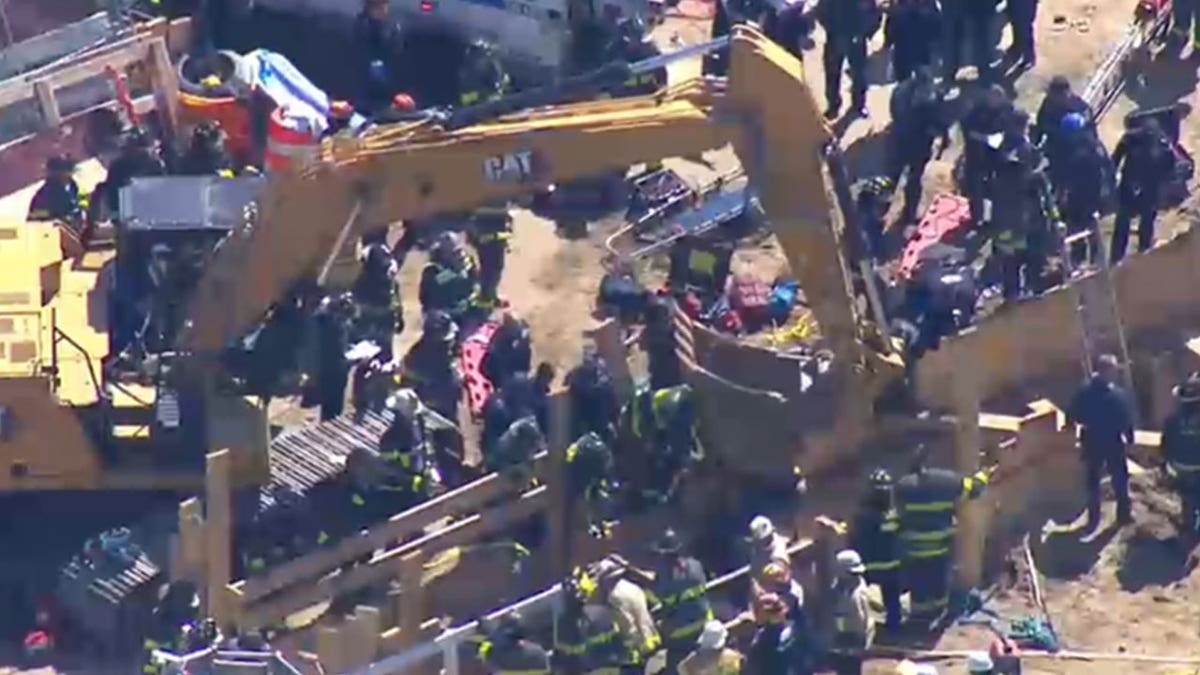 After its emergency service unit, the Fire Department of New York and EMS arrived at the scene, both workers were confirmed dead.
Video taken from the construction site showed more than two dozen first responders working to get to the trapped individuals.
How they became trapped in the trench – which was 30-feet deep, according to a New York City firefighters union -- was not immediately clear.
"A stop order for all construction at JFK has been issued," the Port Authority said in the wake of the incident, noting that the "names of the deceased and the company name are pending next of kin notification."
New York Gov. Kathy Hochul tweeted "My thoughts are with the loved ones of two people tragically killed while working on a construction site at JFK Airport earlier today."
MAN HIT, KILLED BY COACH BUS AT BOSTON LOGAN INTERNATIONAL AIRPORT IDENTIFIED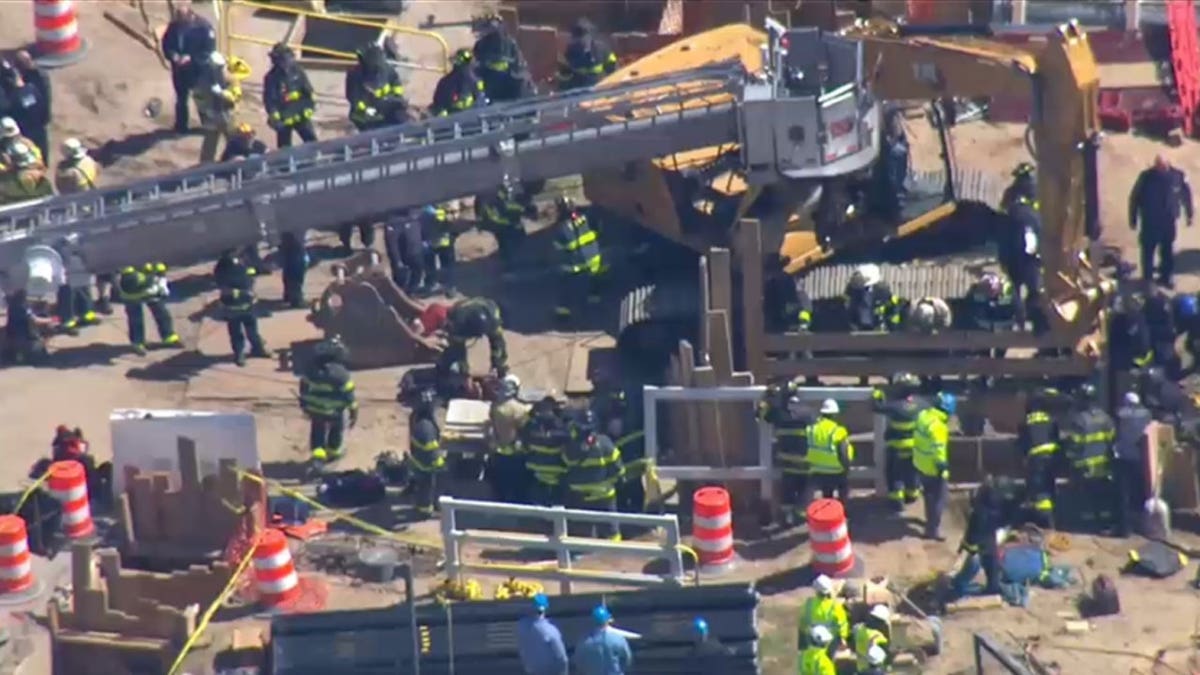 The Uniformed Firefighters Association union said those who responded "worked with dedication, demonstrating their skills in one of the most dangerous operations of the Special Operations Command -- a trench rescue.
"We offer our heartfelt condolences to the families of the victims and commend the bravery of all our members who operated today," it added.
The incident happened near the busy airport's Terminal 7, according to the New York City Fire Department.
"Due to ongoing emergency activity, please expect roadway delays in vicinity of Terminals 5 and 7 at JFK Airport," the airport said in a tweet as the response effort was ongoing.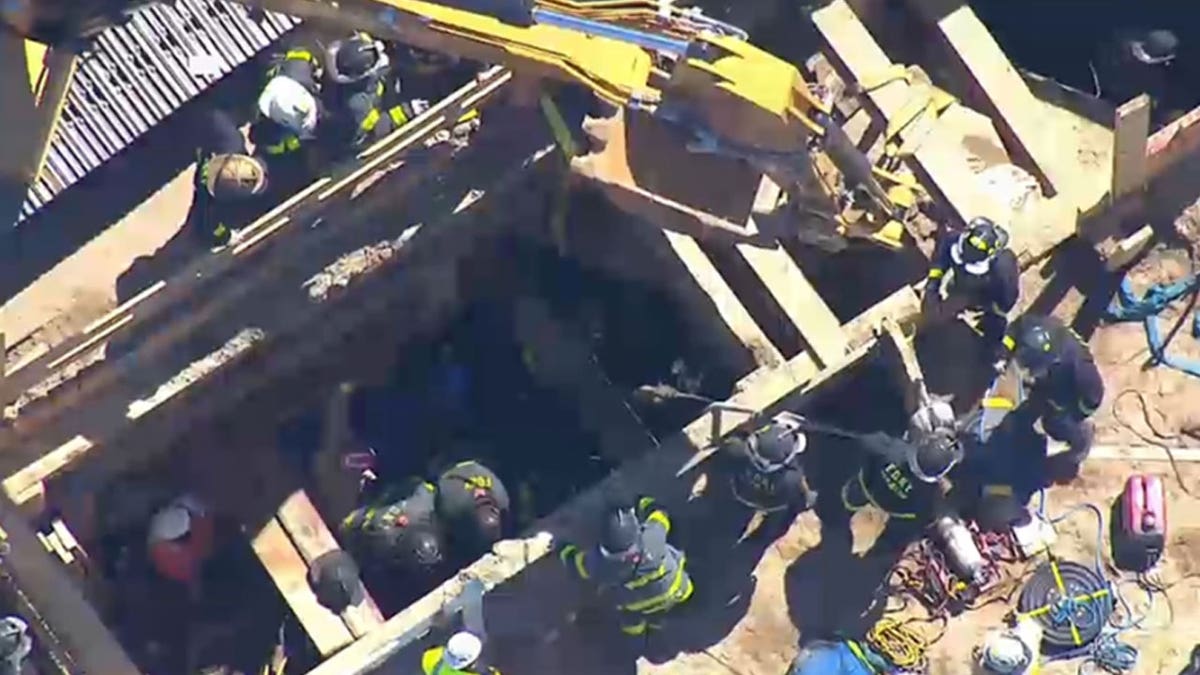 Real-time traffic data from Google had showed an access road closed off and heavy traffic along roads leading to some of the airport's terminals.
CLICK HERE TO GET THE FOX NEWS APP
The incident did not affect flights traveling to and from the airport.
JFK airport later tweeted Monday that the "previously reported traffic conditions on Terminal 5 and 7 at JFK have been cleared."