Las Vegas shooter Stephen Paddock, family battled mental issues, legal troubles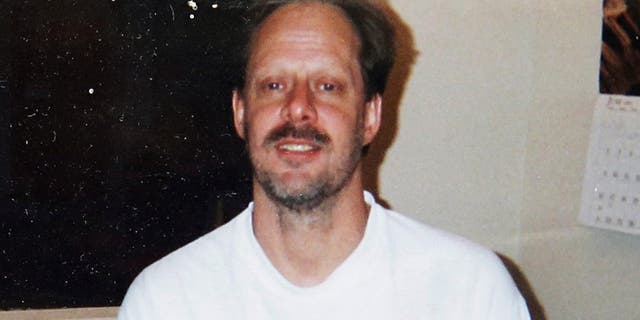 NEWYou can now listen to Fox News articles!
As authorities continue to remain tight-lipped about the elusive motive behind the Las Vegas massacre, a picture is emerging of the shooter and his family battling mental issues, run-ins with the law and verbal outbursts.
Las Vegas Sheriff Joseph Lombardo said in a wide-ranging interview last week "it is strange…the issues that are coming to light as we interview the family further and further."
"As far as the family being of sound mind, that is yet to be determined."
"As far as the family being of sound mind, that is yet to be determined," he told KLAS.
Lombardo said Eric Paddock – the brother of shooter Stephen Paddock, who killed 58 and wounded nearly 500 others on Oct. 1 – made a series of "manic" statements to the media outside his Florida home in the days after the Las Vegas attack.
"You have to remove some of it because obviously it's his brother that has created the largest shooting in our history," Lombardo said. But he added that Eric "continues to talk and continues, to, I would describe, dig a hole."
"You can see that there is something associated with the family," Lombardo said.
Weeks after the attack, Bruce Paddock, Stephen's 59-year-old brother, was arrested in Los Angeles on suspicion of possessing child pornography and reportedly lashed out at staff in a nursing home.
A complaint by a Los Angeles County deputy district attorney specified that between Jan. 1 and Aug. 30 of 2014, Bruce Paddock knowingly possessed more than 600 images of child or youth pornography involving use of a person under age 18 engaging in or simulating sexual conduct.
The material included "10 or more images of a prepubescent minor or a minor who was under 12 years of age," the complaint said.
A police statement said Bruce Paddock came under investigation after evidence was discovered inside a business in the Sun Valley area of the city where he had been a squatter. The evidence was discovered after his eviction.
Bruce also was banned from a nursing home in California after he reportedly screamed at and threatened the staff there -- including at least one threat to kill.
MASSACHUSETTS BECOMES FIRST STATE TO BAN BUMP STOCKS AFTER LAS VEGAS SHOOTING
Complaints about his behavior at Four Seasons Healthcare & Wellness Center in Los Angeles included one incident in which Bruce yelled at the administrator, "don't f--- with me and tell your nurses not to f--- with me because I'm the one that hurts people," TMZ has reported.
In another incident, Paddock reportedly broke into the facility center and blocked himself in a room, screaming "Get the f--- out of my way or I'm going to kill you," when an employee approached him.
It has also emerged the father of the gunman behind the deadliest shooting in modern U.S. history had a colorful history of his own. Benjamin Hoskins Paddock robbed a string of banks in Arizona, escaped prison in Texas and tried to start a new life as the manager of a bingo parlor in Oregon, according to historical newspaper articles.
Benjamin had a host of fake names and nicknames, including "Big Daddy" and "Bingo Bruce," and was on the FBI's Top Ten Most Wanted list from 1969 to 1977.
Jim Clemente, a retired FBI profiler, said in an interview that Benjamin was diagnosed as a psychopath.
And before shooting out of his room at the Mandalay Bay Resort and Casino, Stephen Paddock appeared to be having his own mental struggles, as he was prescribed an anti-anxiety drug in June, the Las Vegas Review-Journal reported.
STEPHEN PADDOCK LOST SIGNIFICANT MONEY BEFORE ATTACK, COPS SAY
The paper, citing records from the Nevada Prescription Monitoring Program, reported Paddock was prescribed 50, 10-milligram diazepam tablets by a physician on June 21. The brand name of the drug is Valium. The report said the drug could trigger aggressive behavior.
"If somebody has an underlying aggression problem and you sedate them with that drug, they can become aggressive," Dr. Mel Pohl, chief medical officer of the Las Vegas Recovery Center, told the newspaper. "It can disinhibit an underlying emotional state...it is much like what happens when you give alcohol to some people...they become aggressive instead of going to sleep."
Paddock's brain is currently being examined at Stanford University as investigators are looking for clues as to what caused him to launch the attack.
"Something happened that drove him into the pit of hell," Eric Paddock had told reporters outside his home.
He added: "No affiliation, no religion, no politics. He never cared about any of that stuff."
The Associated Press contributed to this report.