Dead man's phone leads Arizona deputies to woman's body in well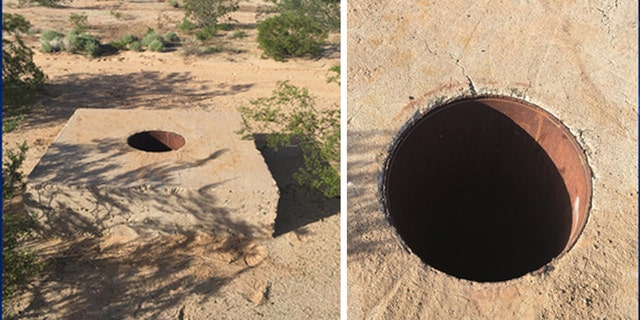 The body of a woman was discovered Tuesday inside of a well after her boyfriend, who apparently killed her, left behind a series of cellphone videos leading authorities there.
Carolyn Dahlgren, 37, was found inside of a private well in Goodyear, roughly 20 miles west of Phoenix, the Maricopa County Sheriff's Office revealed in a news release Wednesday.
SKETCHES RELEASED OF 2 WOMEN FOUND BOUND BY DUCT TAPE NEAR NEW YORK CITY RIVER
The search for Dahlgren's body was sparked when William Cahill, her 45-year-old boyfriend, was found dead in his car Sunday from an apparent suicide.
During their investigation, detectives found "multiple videos" on Cahill's cellphone in which he claimed to have "shot his girlfriend 'Daisy' twice and placed her body in a well somewhere in the desert."
Investigators on Tuesday night located the well, which was described as "a concrete slab with a metal well shaft, approximately 900 feet deep and 10"-20" in diameter."
FLORIDA MAN SUSPECTED OF MULTIPLE RAPES ARRESTED FOR 1983 CASE AFTER DNA LINKED HIM TO CRIME
Dahlgren's body was located roughly 360 feet deep into the well.
The sheriff's office said an investigation remains ongoing.