Sketches released of 2 women found bound by duct tape near New York City river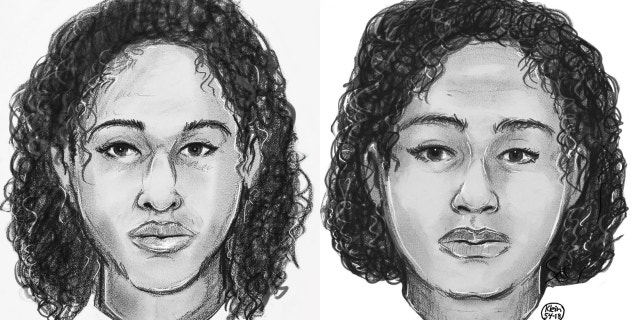 Sketches of two women whose bodies were found bound by duct tape near a New York City river were released by authorities Thursday.
New York City police were led to the grisly discovery around 2:40 p.m. Wednesday after receiving a 911 call about two unconscious people near 68th Street and Riverside Park in Manhattan's Upper West Side neighborhood.
The bodies, which had no obvious signs of trauma, were on rocks near the Hudson River. An NYPD spokesperson told Fox News the bodies were not badly decomposed, as originally reported, but appeared to show to women had died fairly recently. The remains may have washed up from the river, police said.
The women were fully clothed and bound by duct tape at the waist, police told the New York Post.
Authorities released sketches of the women in hopes of identifying them and how they may have died. A medical examiner is determining the cause of death, police said, adding there is an ongoing investigation.
Both women were described as being 25 to 30 years old, about 5-3 to 5-6 with a medium build and shoulder-length curly dark hair. They were each wearing a black jacket with fur trim and black leggings.
Anyone with information is asked to contact NYPD's Crime Stoppers Hotline at 1-800-577-TIPS (8477) or 1-888-57-PISTA (74782).