Bryan Kohberger case: Theory Idaho suspect was behind party house noise complaints debunked
Idaho murders suspect Bryan Kohberger allegedly stalked the King Road home for weeks before the stabbings
FIRST ON FOX: Moscow, Idaho, police responded to noise complaints three times at the home where four University of Idaho students were later killed, but incident reports contain no evidence the prime suspect placed the calls as web sleuths have suggested.
Bryan Kohberger, a 28-year-old criminology Ph.D. student at nearby Washington State University, had also applied for an internship with local police.
He had allegedly been stalking the King Road home where three of the four victims lived for weeks, according to a probable cause affidavit.
Kohberger's cellphone pinged near the house at least a dozen times before the quadruple homicide and once the morning after, according to investigators. And Moscow police pulled him over for a traffic stop near the victims' home less than a week after the first noise complaint in August.
IDAHO MURDERS: BRYAN KOHBERGER ATTORNEY WITHDREW FROM REPRESENTING VICTIM'S MOM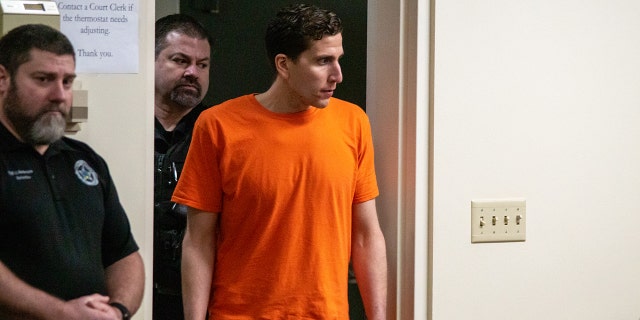 While his school had a database of police bodycam footage from several departments and surveillance video around Pullman, Washington, university officials say Kohberger was never granted access to those resources. And Moscow Police were not among the agencies sharing video.
But the evidence of alleged stalking and his criminal justice background triggered speculation that Kohberger may have been involved in reporting the noise complaints or sought out the bodycam video. Police documents obtained by Fox News Digital do not support either possibility.
WATCH: Bodycam footage shows officers responding to Idaho home over noise complaint in August
IDAHO MURDER: VETERAN DEFENSE ATTORNEY LAYS OUT CASE BRYAN KOHBERGER TEAM COULD MAKE, 'HOLES' IN AFFIDAVIT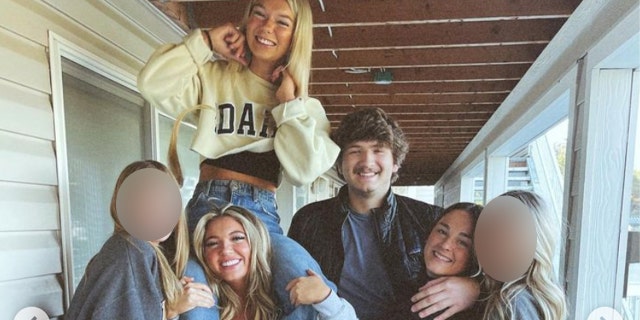 Two of the three complainants, on the evening of Sept. 1 and the early morning of Sept. 2, are identified in police reports as neighbors of the King Road home in Moscow. Both calls came from houses on Walenta Drive, the street behind the six-bedroom off-campus rental house.
An earlier incident report from Aug. 16 does not include a complainant's name. However, the responding officer, on bodycam video, repeatedly mentions that the loud music is disturbing neighbors.
WATCH: Bodycam footage shows officers responding to Idaho home over noise complaint a second time
Additionally, the incident reports include the names of members of the public who requested the reports and the dates when those requests were filed. Kohberger's name does not appear on the list.
IDAHO MURDER VICTIMS' ROOMMATE HEARD CRYING, SAW MAN IN MASK NIGHT OF KILLINGS: COURT DOCS
WATCH: Moscow Police bodycam shows officers responding to a noise complaint at 1122 King Road for a third time
Kohberger faces four counts of first-degree murder and a felony burglary charge after he allegedly entered a home on King Road in Moscow and ambushed Xana Kernodle and her boyfriend Ethan Chapin, both 20, and Madison Mogen and Kaylee Goncalves, both 21.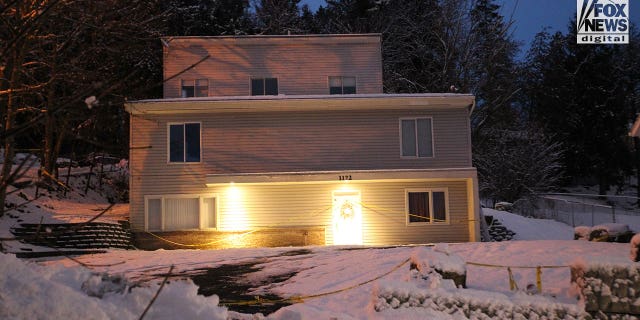 The attacks happened around 4 a.m. on Nov. 13, according to authorities, and Latah County Coroner Cathy Mabbutt previously said all four were stabbed to death. Steve Goncalves, Kaylee's father, told Fox News Digital in December that Mabbutt described the injuries to him as "big open gouges."
IDAHO MURDERS VICTIM KAYLEE GONCALVES HAD REPORTED POSSIBLE MISSING WOMAN SIGHTING TO POLICE
Two other housemates were unharmed, including one who police say witnessed a masked man with "bushy eyebrows" flee after the killings. Goncalves' dog also survived the attack, and police later said they found possible animal hair while serving a search warrant at Kohberger's apartment in Pullman, less than 10 miles from the crime scene.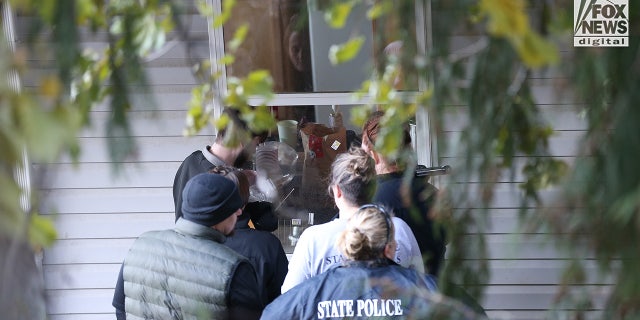 CLICK HERE TO GET THE FOX NEWS APP
Kohberger is due back in court at the end of June for a preliminary hearing, where his defense is expected to challenge the evidence laid out against him. He is being held without bond.
If convicted of any of the four murder charges, he could face the death penalty.
The court has issued a gag order barring attorneys and investigators from commenting on the case.