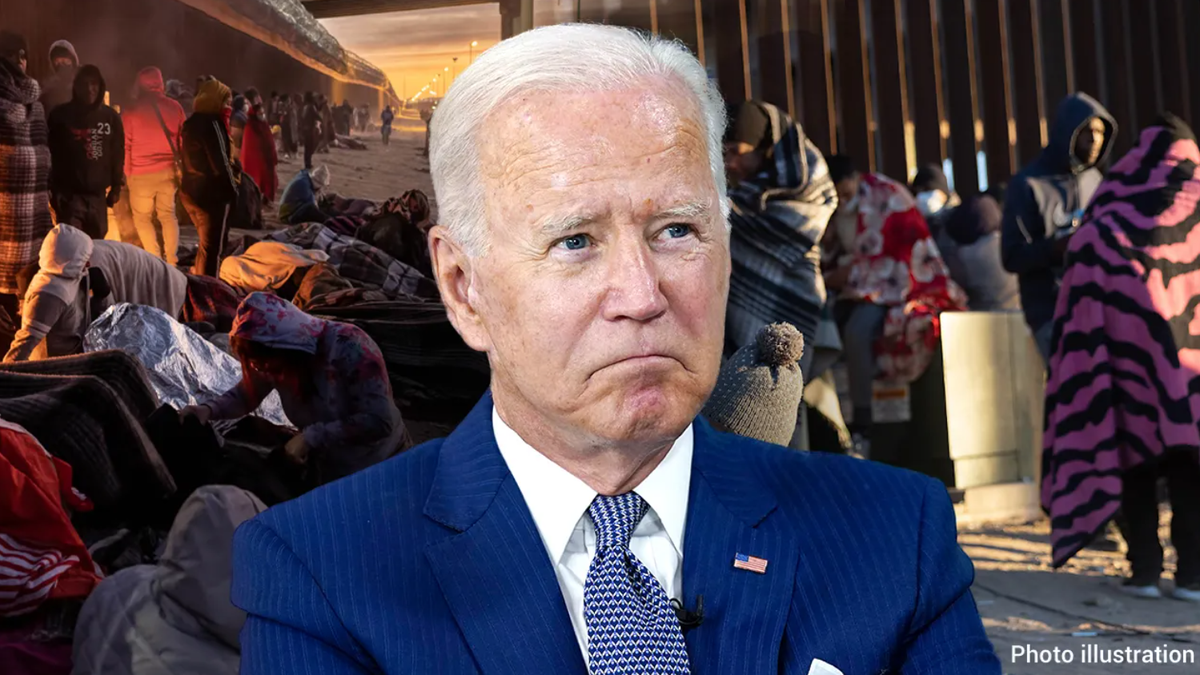 Good morning and welcome to Fox News' morning newsletter, Fox News First. Subscribe now to get Fox News First in your email. And here's what you need to know to start your day ...
STRATEGIC SILENCE - Biden makes no mention of border crisis during UN General Assembly, but addresses Ukraine, China competition and climate change. Continue reading …
NOT KID-FRIENDLY- Author responds to Sen. Kennedy's viral reading of controversial book 'Gender Queer.' Continue reading …
INTENTIONAL INCIDENT - Second juvenile suspect arrested in horrific hit-and-run death of retired police chief. Continue reading …
TOO CLOSE FOR COMFORT - Mexican train with hundreds of migrants onboard stopped ahead of final destination near border town as passengers chant, 'Let us continue!' Continue reading …
TRAGIC TURN - Lifelong Patriots fan dead after altercation in the stands over the weekend. Continue reading …

-
POLITICS
CASE MOVES AHEAD - Hunter Biden to enter plea days after being indicted on federal charges in latest legal drama. Continue reading …
STORMED OUT - Israel's UN ambassador detained after bold move during Iranian president's speech. Continue reading …
RETAIL RESISTANCE - Mayor claims she's being harassed after calling 911 on 'far right' activists. Continue reading …
INCREASED SCRUTINY - Trump facing more heat for calling six-week abortion ban 'a terrible thing.' Continue reading …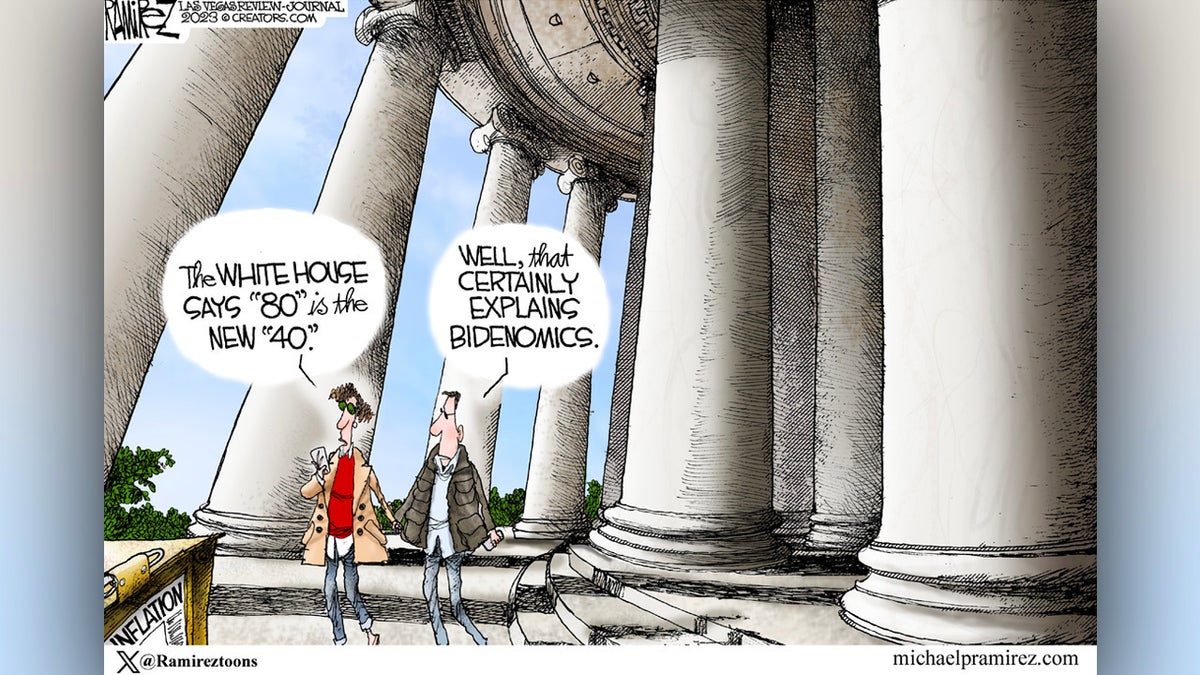 MEDIA
LOVE TRIANGLE - 'Wonder Years' actress reveals surprise connection to 'Full House' star. Continue reading …
'NO FAMILY IS SAFE' - Cartoon depicting New Jersey governor taking kids away from parents evokes strong reaction. Continue reading …
WITHDRAWING SUPPORT - Danny Masterson's wife hits him where it hurts weeks after disgraced TV star's sentencing. Continue reading …
CLAMPING DOWN - YouTube makes big decision after sexual assault allegations against Russell Brand. Continue reading …
OPINION
CAROL ROTH – While you struggle with inflation, smug elites say, 'Let them eat cake!' Continue reading …
LIZ PEEK – Fetterman dress code fail begs big question about America's steep decline. Continue reading …
PRIMETIME
LAURA INGRAHAM – Fear is a powerful emotion. Continue reading …
JESSE WATTERS – Zelenskyy told the United Nations what it wanted to hear. Continue reading …
SEAN HANNITY – Thanks to Biden we have unilaterally disarmed our economy. Continue reading …
GREG GUTFELD – How many 'wokesters' have refused good advice because the experts had the wrong politics? Continue reading …
IN OTHER NEWS
COMPANY CRACKDOWN – Amazon to require disclosure from publishers who use AI-generated content. Continue reading …
'CLASS VS CRASS' – Prince William's NYC visit is stark contrast to Prince Harry's paparazzi drama. Continue reading …
FORCED FIRST RESPONDERS – City's residents stepping up amid sharp surge in public overdose deaths. Continue reading …
'EXCEEDINGLY RARE' – Legendary artist's painting sells for eye-popping amount at auction. Continue reading …
WATCH: LAPPING IT UP - This enterprising giraffe uses a gift from nature to grab a drink — check it out! See video …
VIDEOS
WATCH: The evidence against the Biden family is overwhelming: Rep. James Comer. See video …
WATCH: Donald Trump is hiding behind the walls of his golf clubs: Chris Christie. See video …
FOX WEATHER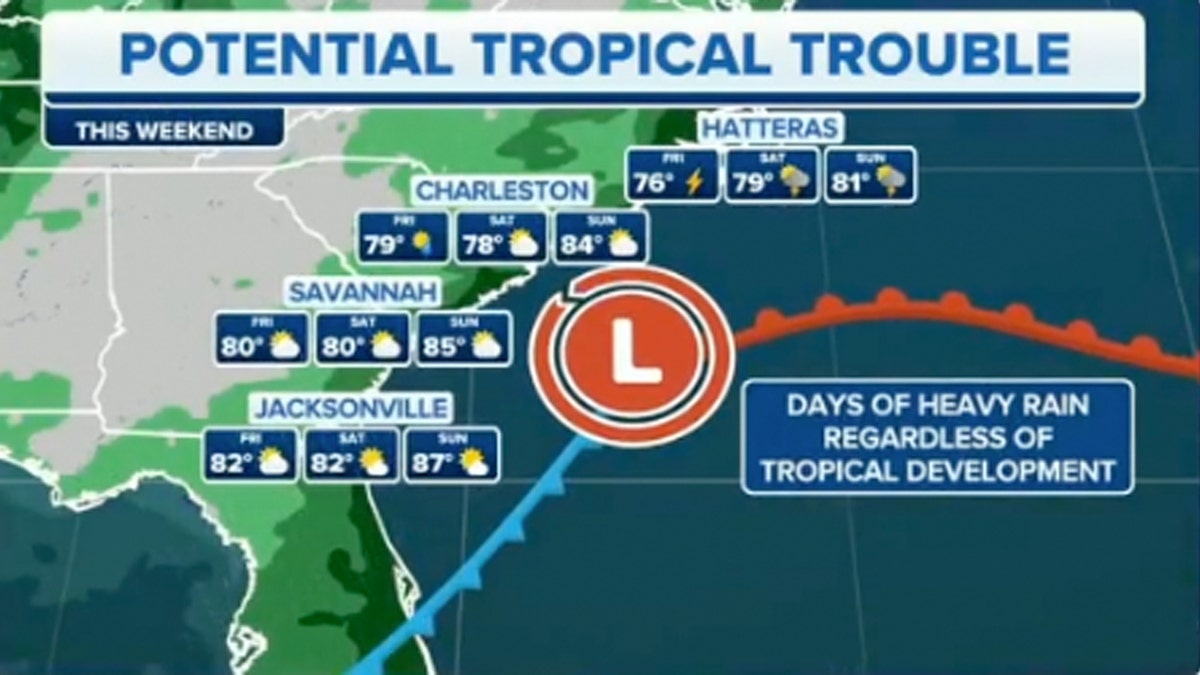 What's it looking like in your neighborhood? Continue reading…
THE LAST WORD
"Fear is a powerful emotion. Now, sometimes fear is good because it spurs us to the right action. We take cover in a storm or we fight back if attacked, but lately, we've seen politicians use fear as a powerful weapon of coercion and control. 'Get the shot or you're going to get COVID and die. Wear a mask or you could be on a ventilator.' Now, these control freaks use a combination of threats and fear to get people they hope to change their behavior, and this requires relentlessly pounding home a simple message."
– LAURA INGRAHAM
FOLLOW FOX NEWS ON SOCIAL MEDIA
SIGN UP FOR OUR NEWSLETTERS
Fox News Entertainment (FOX411)
DOWNLOAD OUR APPS
WATCH FOX NEWS ONLINE
Thank you for making us your first choice in the morning! We'll see you in your inbox first thing Thursday.