"Gender Queer" author Maia Kobabe reacted to a Republican senator reading a sexually explicit passage from the book during a Senate hearing, saying that the book it isn't recommended for "kids."
Sen. John Kennedy, R-La., read from several explicit books found in public schools around the country last Tuesday. One of the titles was Kobabe's "Gender Queer," a graphic novel that has caused controversy among parents and criticized for its depictions of sex acts as well as discussions of masturbation. It was the most banned book in 2021, according to the American Library Association.
Kennedy read one explicit passage from "Gender Queer" at a Senate Judiciary Committee hearing that went viral. Kobabe reacted to Kennedy's reading in an interview with the Washington Post Thursday.
RHODE ISLAND DAD ACCUSES DISTRICT OF 'SICK AGENDA' TO 'USE AND ABUSE CHILDREN' WITH 'PORNOGRAPHY' BOOK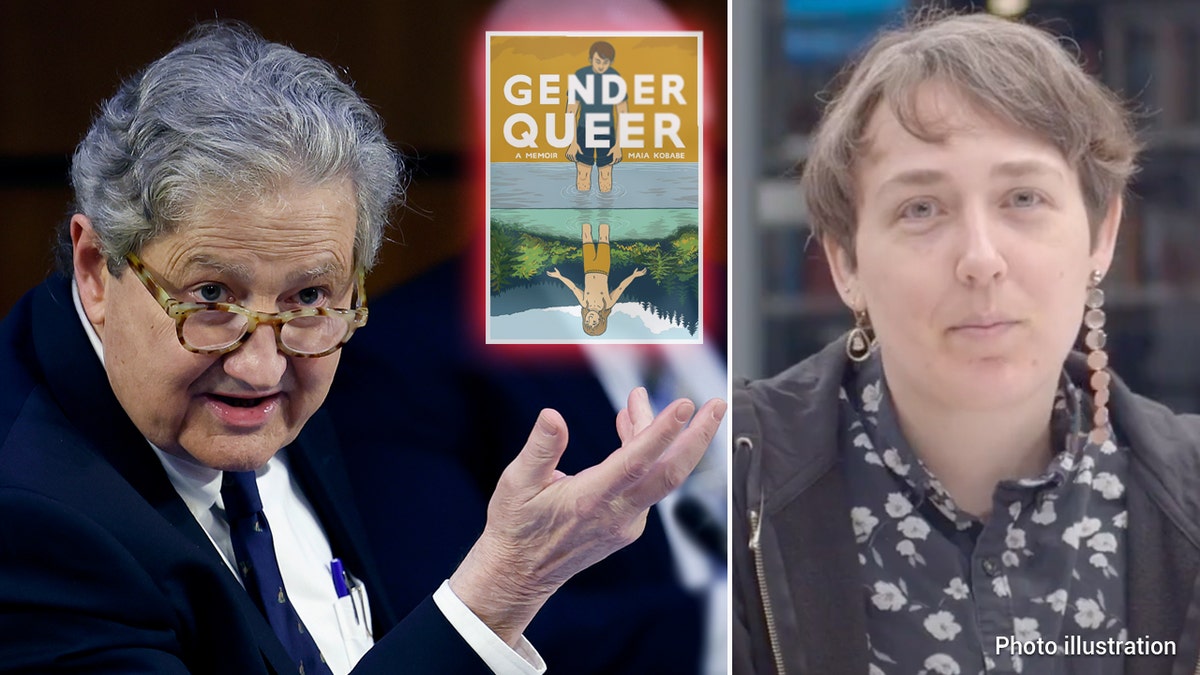 "I have seen the clip. Another trans-activist friend texted it to me with a very 'Congratulations, and also I'm sorry' attitude," Kobabe said.
"[T]he point of the comics was initially to be a tool to help me come out to my own family. A way to say: 'This is what I'm talking about when I talk about gender. The pronouns are the tip of the iceberg," Kobabe, who uses "e/em/eir" pronouns, said.
The Washington Post asked, "The way protesters have described the book online — they make it sound like it's marketed to 6-year-olds."
PENTAGON'S SCHOOLS INFESTED WITH SHOCKING PORNOGRAPHIC MATERIAL FOR MILITARY KIDS: 'TIME TO SEND A D*CK PIC'
Kobabe responded, "It keeps being called a children's book. Senator Kennedy implied it was a children's book. But I think that's coming from a misreading of the comic book form. 'Gender Queer' is a comic, and in full color, but that doesn't mean it's for children. I originally wrote it for my parents, and then for older teens who were already asking these questions about themselves. I don't recommend this book for kids."
FOX News Digital reached out to Kobabe's representatives for comment to clarify which ages the book is intended for and did not immediately receive a response.
Previously, Kobabe wrote an October 2021 opinion article in the Post entitled "Schools are banning my book. But queer kids need queer stories" in which Kobabe thought at one point the book was for the "high school and above" age group. High school ages are generally in between 14 and 18.
KENTUCKY DISTRICT OFFICIAL INVOKES ADOLF HITLER IN DEFENSE OF 'PORNOGRAPHY' BOOK CHALLENGED BY MOM
"When I was on book tour in 2019, I was asked many times, 'What age of reader do you recommend this book for?' I would generally answer, 'High school and above,' but the truth is, the readers I primarily wrote it for were my own parents and extended family," Kobabe wrote for the Post.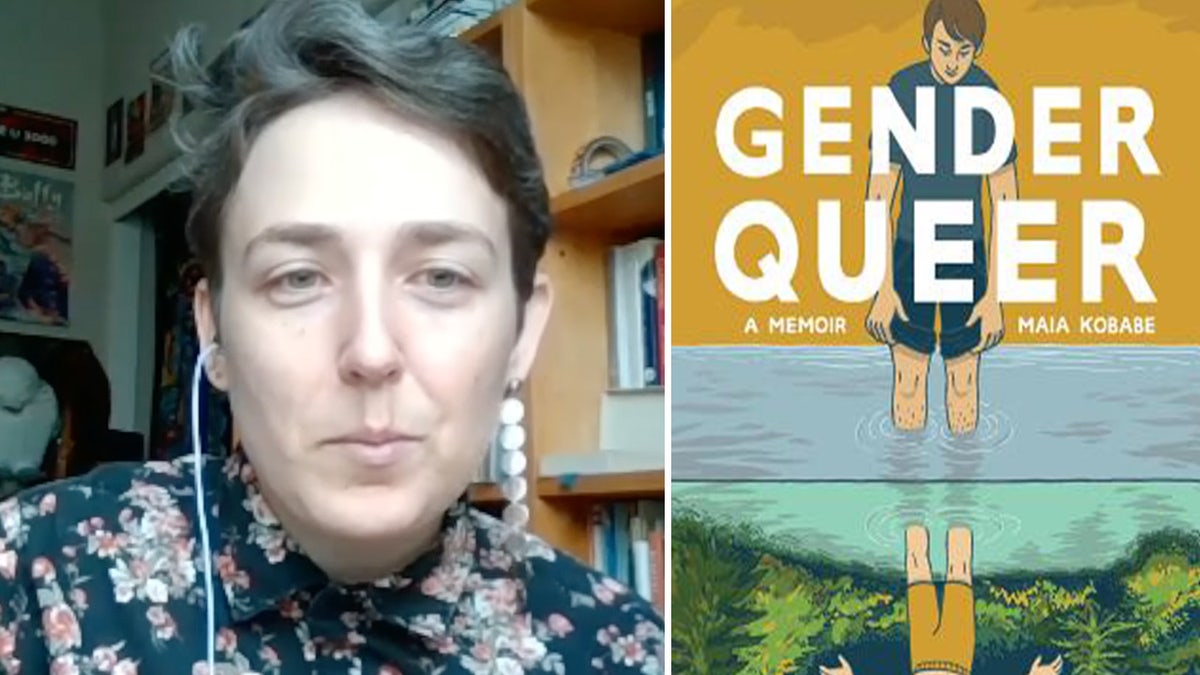 In May 2022, Kobabe was interviewed by the New York Times. The newspaper wrote that Kobabe "imagined the memoir would appeal mainly to young adults who had also wrestled with gender identity, and to friends and family of nonbinary people. The book's publisher, Lion Forge, marketed it toward older teens and adults."
In an interview with Pen America in May 2023, Kobabe said, "If I'd had a book to read like this, specifically, when I was like a freshman in high school, it would have saved me years of questioning and confusion about my identity, and could have really helped me figure out who I was and how I wanted to interact with people through the world and who I wanted to be much sooner. I didn't really figure that stuff out until I was in my late 20s."
CLICK HERE TO GET THE FOX NEWS APP
For more Culture, Media, Education, Opinion and channel coverage, visit foxnews.com/media